This savory, healthy snack is perfect for hangry toddlers, packed in a purse for emergency snack mode, or awesome as a salad topping.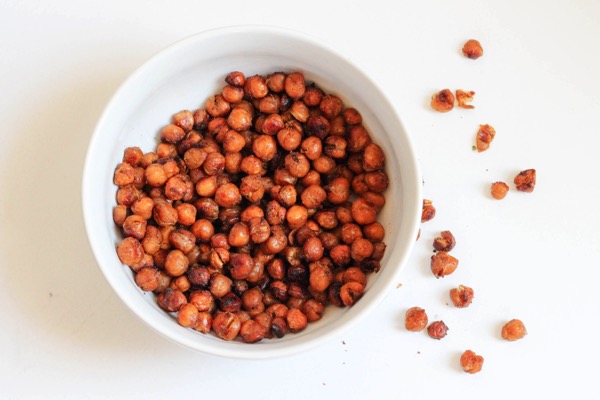 Hi friends! How's your Monday going? 4 weeks of workouts went out to my newsletter friends this morning, and I'm happy to hear you're enjoying the plan! Madre and I took P Rose to the ped (she's right back on her growth curve, and got one shot. I still cry almost as hard as she does, every time), and came back to hang out at the house after an essentials stop at the co-op.
I think it's safe to say that we're all snack monsters. I never though I'd see the day where Liv could get her own food, but the first time she went to the pantry to retrieve a bar for me to unwrap, it was like the clouds of self-sufficiency opened while the angels broke into song. That happened quite a while ago, and I'm still amazed that she can scour the fridge, tell me what she's hungry for, and even help get her own snacks. We try to encourage her to make healthy choices, and are strategic about where we place items in the fridge and pantry. All of her favorites are on the bottom shelves so she can easily grab and eat. In the group, we have trail mix and dried fruit, apple sauces, pouches, almond butter and pretzel packs, Bitsy's Brainfood, and fresh chopped veggies, cheese sticks, and fruit in the fridge.
I try to make a majority of our snacks here at home (like these amazing energy bars, fruit leather, or homemade Larabars) and am always on the prowl for new ideas to keep things exciting.
Enter the roasted chickpea.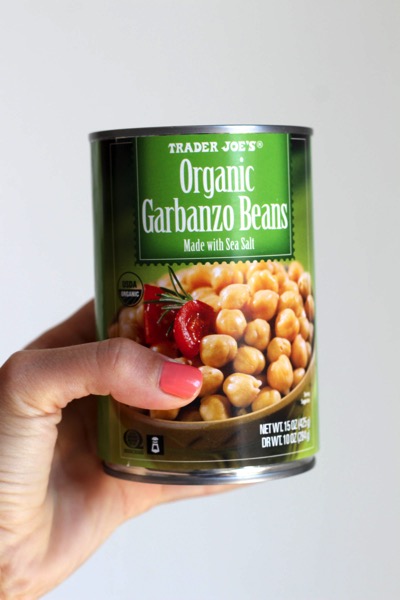 I have no idea why I didn't think about making these little beauts before. First off, they're a great source of protein, fiber and iron, plus they're like a simple palette for almost anything. Except brownies. I know don't knock it 'til you try it and all of that, but I just can't.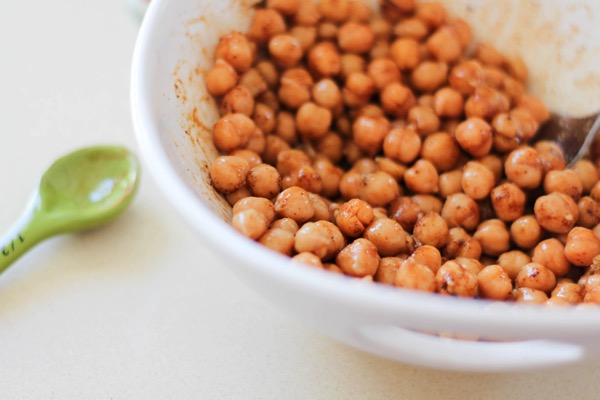 I thought they'd be perfect roasted up with some BBQ seasoning, and they were even better than I was anticipating! They're crunchy, slightly sweet, and a delicious snack. My only regret is that I didn't double the batch, because they're almost gone.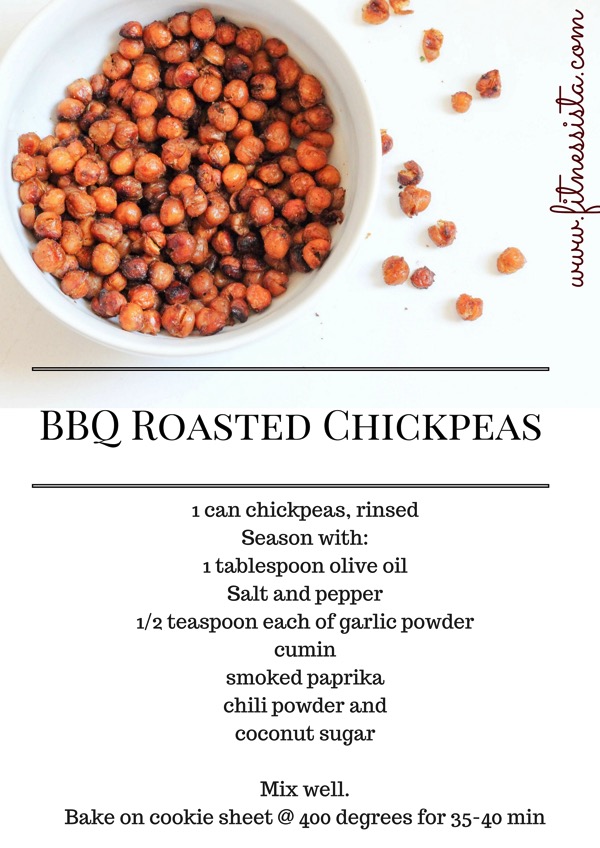 Let me know if you give it a whirl!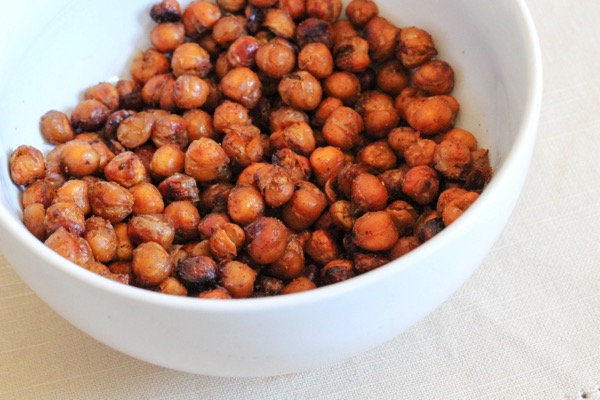 What's your favorite healthy snack right now? Any roasted chickpea variations we need to try next?
Some more of my savory faves:
xoxo
Gina