Hi friends <3 Thank you so much for your amazing response to this morning's post. It's way too easy to get into the comparison trap game and at the end of the day, how fast we run, how much we lift, how well we Zumba… it doesn't really matter. I'm loving all of your amazing comments. Thank you.
I've mentioned it before, but we have so much going on each month for the rest of the summer, according to my brain, it's Halloween already. After that, we have our 8-year date-iversary and then my birthday.
I'm going to be 29 in the fall, and while I usually don't pay much attention to birthdays, 29 has always stood out to me. It's an age that always felt so far away, and ominously close to 30. It's not that I dread the big 3-0 -I'm looking forward to that decade- but in my mind, I've always had a list of things I've wanted to do before I was 30. I have a lot of goals, some of them have no relationship to the others in the least (maybe that's why they're fun?), and I thought I'd share some of the things that are on my "before 30" bucket list. Some of these are in the works, some have now fallen off the priority ladder as they aren't as important to me as they used to be, some are just silly… but here ya go: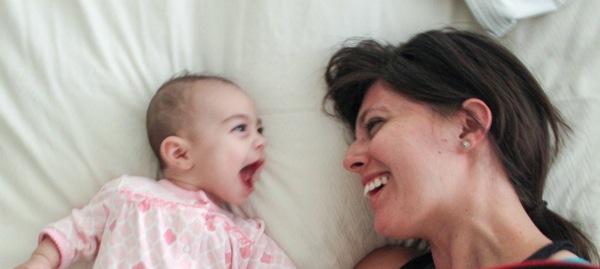 1. Travel to Italy
2. Amp up my training certifications. (Taking my NASM PT and Weight Loss Specialist certs this summer. Looking into more options in the fall after IDEA conference)
3. Run 2 more half marathons
4. Have baby #2
5. Take mom and nana on a trip
6. Take yoga teacher training
7. Write a book
8. Watch the classic movies I've never seen, like Star Wars and Indiana Jones
9. Parasail
10. Teach a cooking class
11. Learn conversational Italian
12. Become a morning person (yeah, riiiiiiiight)
13. Design a fitness program for youth
14. Finish my MBA
15. Start going to acupuncture again regularly
16. Make a fitness DVD
17. Dust off the piano and play
18. Flamenco dance
19. Build a covered patio for the backyard
20. Karaoke (I used to sing, but karaoke still horrifies me for some reason)
So tell me friends: what are 5 things on your bucket list? Something that you used to really want to accomplish, but not so much anymore?
Don't forget to check in for Summer Shape Up! How was Workout 2?! Just as fun as Workout 1? 😉