Hi guys 🙂 Hope you've had an amazing first day of spring!
We're doing ok over here 😉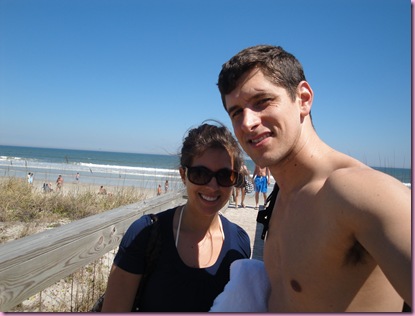 (Permission to swoon is always granted. Ow ow!)
This morning, we dropped off Viessy at the kennel and Bella off to funny quotes lady (one of my clients) then hit the road to Jacksonville. It feels so weird to be without our fur children!
I munched a bfast cookie on the way: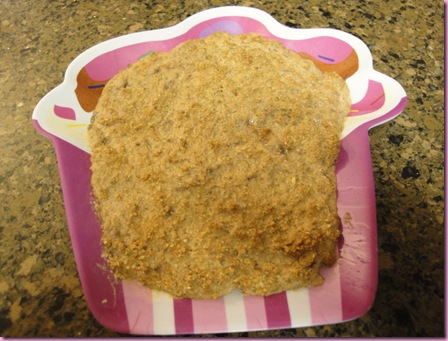 1/2 C oat bran
1/2 scoop vanilla Sun Warrior
cinnamon
1 T mesquite
1 small banana
almond milk
peanut butter (!) I'm out of almond… it tasted great though!
Road trip buddies: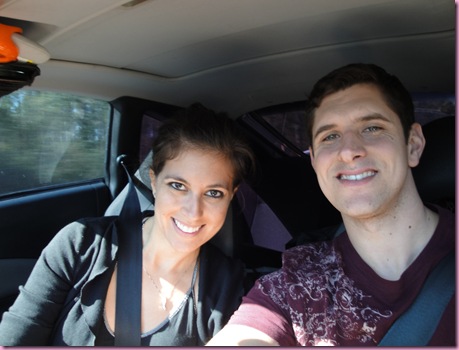 Whenever we cross the line into civilization, my sanity rejoices.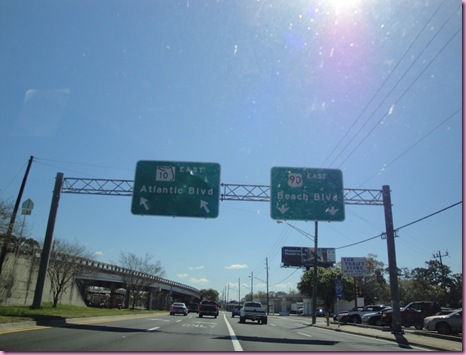 We dropped the car off to valet since our room wasn't ready, picked up some lonchi and walked down to the beach.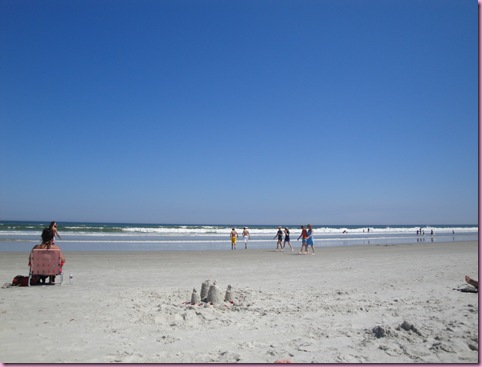 Our lunchtime picnic was from a nearby vegetarian-friendly organic market and deli.
I munched a Spanish Caravan wrap: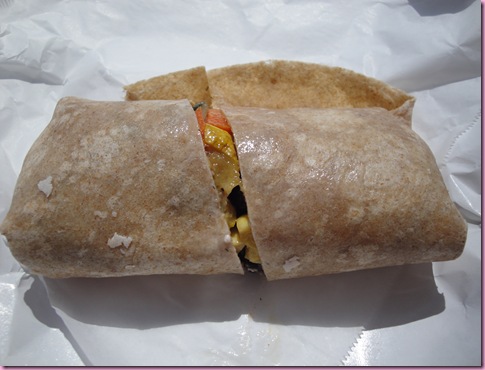 Stuffed to the brim with roasted zucchini, squash, sundried tomatoes, purple onion, kalamata olives and GOAT CHEESE 🙂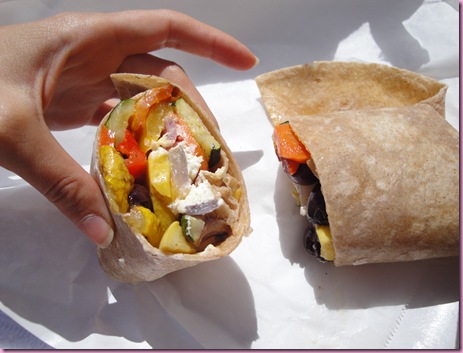 It was beautiful.
We snoozed on the beach and I read trashy celebrity gossip mags for a couple of hours –my Cullen-esque appearance is going away.. I'm semi-golden- and then walked up to check into the hotel.
The usual glorious digs: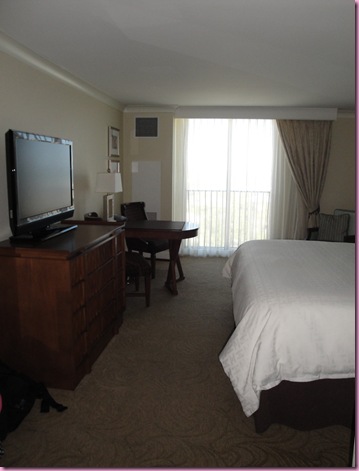 Bed: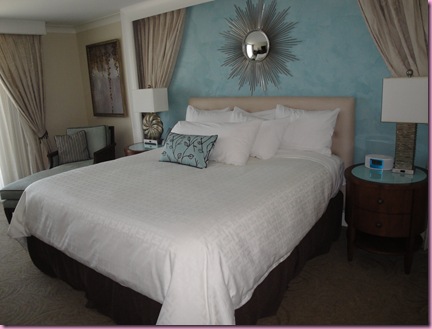 Powder room: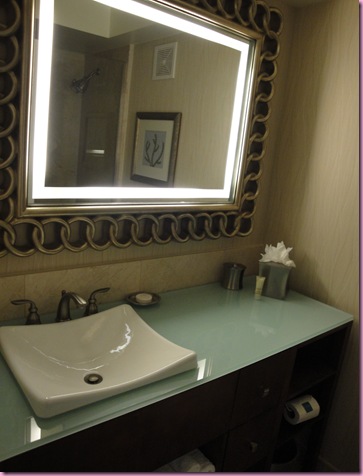 View!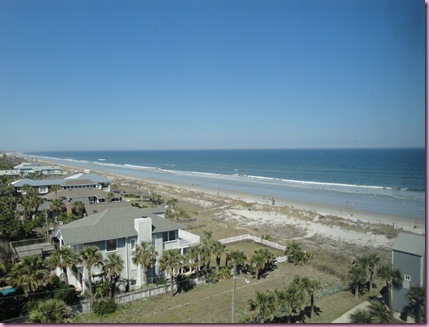 And I munched an organic apple before heading to a Power Hour yoga class.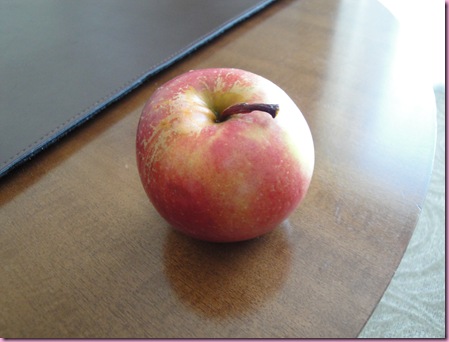 Class was ahhhhmazing. I was a sweaty beast and shaking like a leaf when it was over. Just how I like it 🙂 Apparently, I'd been doing pigeon wrong for my entire life the past 8 years. I had no idea that your shin was supposed to be parallel to the mat. When teach came over and moved my foot, let's just say it felt a lot more uncomfortable and hip-stretch-tastic. A new pigeon was born.
The instructor also helped me get into more advanced variations of the usual poses by holding me, pulling me, lifting me and making adjustments to make the poses more challenging. Podcasts and DVDs at home definitely don't do that! This is a major reason why I always seek out a yoga studio while we're on vacay.
Well I'm off to shower my stinky face and get ready for dinner at the Melting Pot. I will be having dessert tonight. Sorry Lent.
Have a great night <3
Gina
Something to do: Check out the free yoga podcasts from the owner of the yoga studio I went to today: M Body yoga on iTunes. My instructor said that he's an incredible teacher, which I fully believe since she herself was pretty insanely awesome. How do you practice yoga? At home via podcasts and videos or in a studio?? Any bloggies out there who have never practiced yoga?? It really is an excellent idea to add yoga or regular stretching into a workout routine, as flexibility workouts can make us stronger runners/swimmers/bikers/whatevers and can help to prevent injury. I would LOVE IT if Valdizzy had a studio.