"Birthday shrimp
Birthday shrimp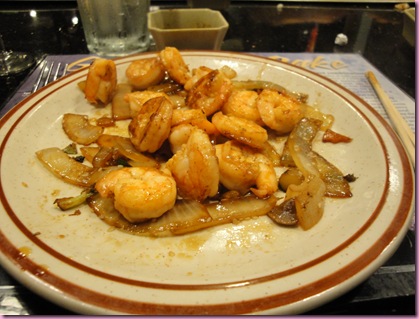 It's the best day of the year, girl"
Come on, you know the song 😉
We just got back from an awesome hibachi dinner with some friends 😀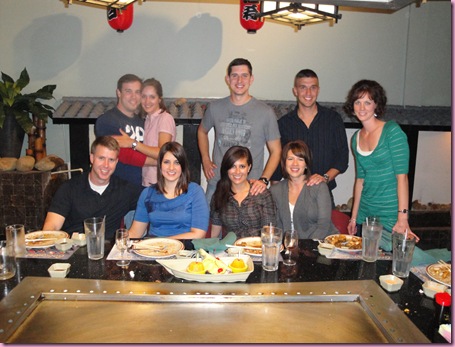 It's my friend Jeni's birthday (whoo hoo!), so we celebrated our birthdays together since mine was last week.
We went to Ichiban, which is a pretty delicious (for Valdosta) Japanese steakhouse.
I had an unpictured glass of Cabernet (sorry! Not like you've never seen me drink wine though, haha)
Soupie: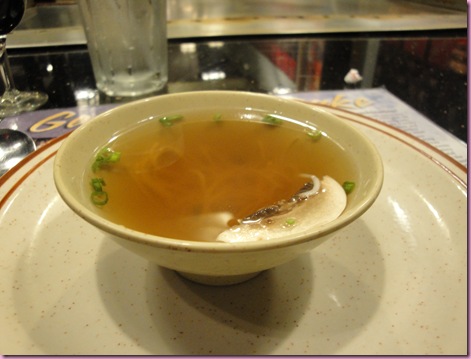 Salad with ginger dressing: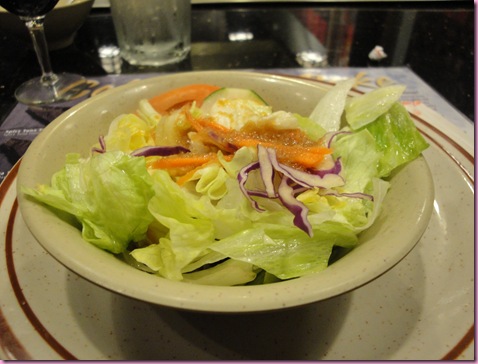 Veg: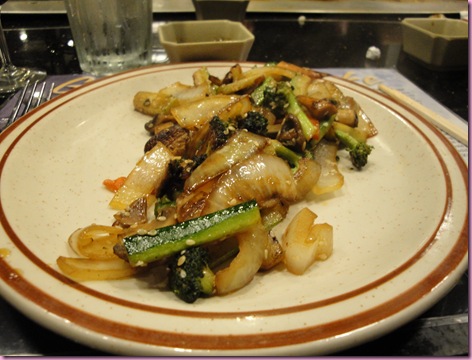 SHRIMP!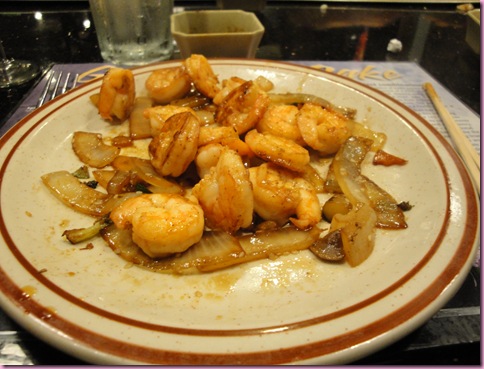 We even got the "birthday special", in which the servers bang on drums and sing a birthday song: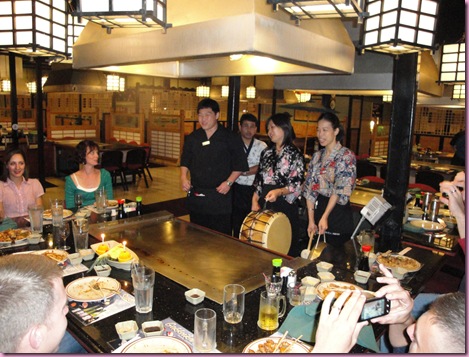 And a fruit boat!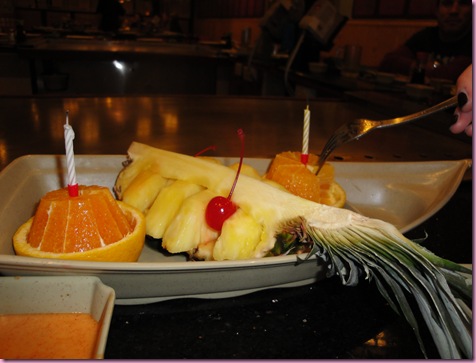 That's my kinda cake 😀
I had a blasty with everyone, even though I woke up 20 minutes before dinner. Let me explain….
Instead of my elliptical sesh as planned, my friend Ashley had an opening so I went to see her for an hour massage. I've been really tired lately and figured my aching back could use a rub. After the massage, a nutrition consultation with a new client, errands and training appointment, I still hadn't eaten lunch, so when I finished up, I raced back to the casa to have some food before I could work out.
Since I didn't fuel myself properly today, I was STARVING.
I had an Ezekiel English muffin with Earth Balance, maca and cinnamon: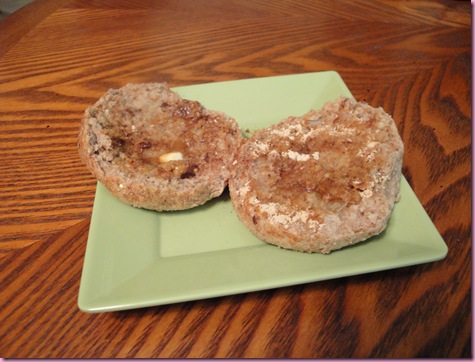 An egg + 1 egg white topped with leftover chili: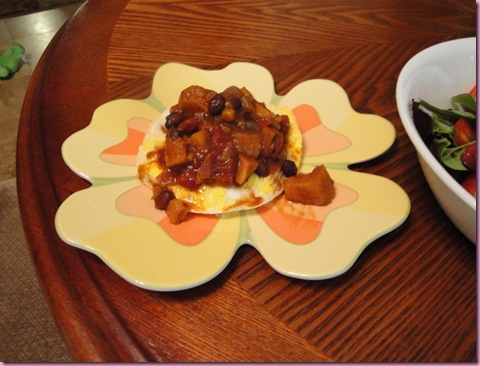 And a huge salad: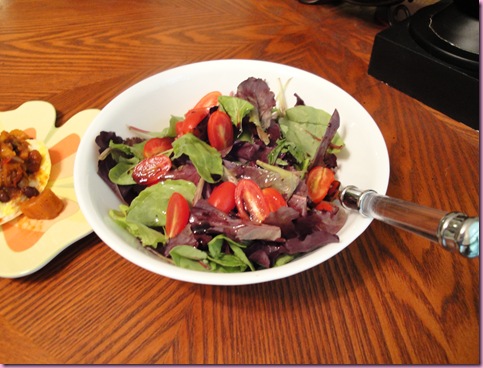 It was quite scrumptious: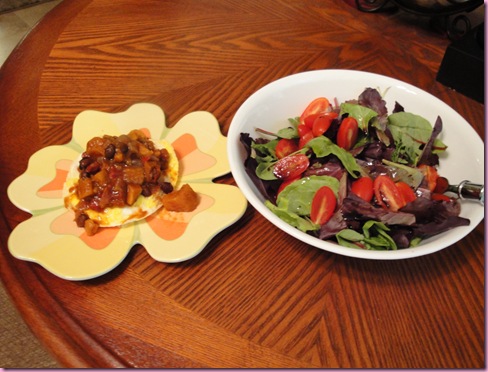 After I finally ate, I was even MORE tired. I could feel the toxins releasing from the massage and pair that with an enormous food baby, I decided to take a rest. I woke up two hours later :/
I'm usually excellent about feeding myself properly and snacking all day, but today's hectic schedule and lack of planning messed me up a little. Lesson: 5 small meals a day, no matter what!
Time to crash out, wake up refreshed and ready to tackle a 7 mile tempo run.
Night, bloggies <3
xoxo,
Gina
*I promise to catch up on emails tomorrow! I haven't forgotten about you, promise.