Upward facing belly fulla chili
Helloooooo bloggies 😀 Happy Indian Food Wednesday! I hope some of you feel inspired to have a little Baigan Bhartha or other Indian delight for me 🙂 We're actually having sushi Wednesday but I have a feeling there will be some Indian food in my life in the near future 😉
I'm glad yesterday is over. It was one of those days where you have it planned out hour by hour.
I made some roasted veggies to take to the gym, topped over spiralized zucchini and Goddess dressing: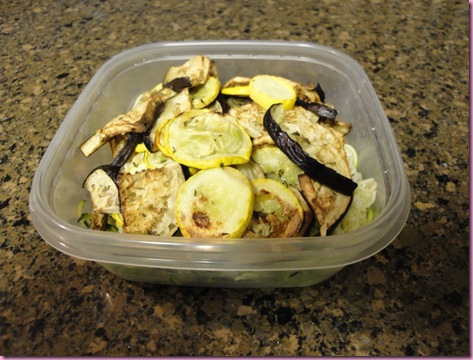 I met with a new client (Hi Lisa!) who reads the blog and she was so sweet to bring me some of my favorite Fresh Market veggie chips.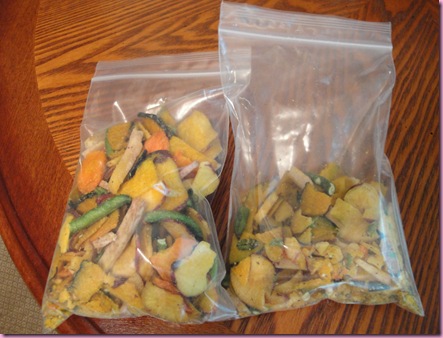 (The bag on the right was full, but I took it to Jeni's yesterday and Kelly, Jeni and I snacked on them while we planned the squadron Christmas party)
After Jeni's I went back to the gym for two more training appointments, and then came home to the pilot and a bowl of Sweet Potato Black Bean chili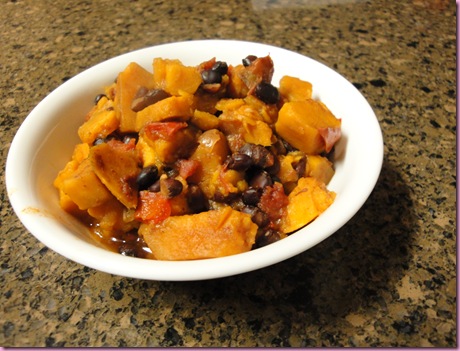 Ahhhhmazing 😀 I have a love affair with the slow cooker. You come home, and dinner is waiting for you 😉
After stuffing my face (I had two full bowls), I got to work on finishing Jeni's birthday cupcakes so I could take them to her casa.
Here's a chocolate foodgasm for ya: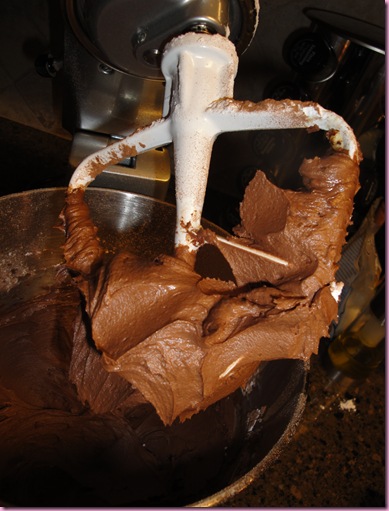 Homemade chocolate buttercream frosting = quite possibly the best thing ever 😉
I frosted up those babies (and a platter of them for the pilot to take to work):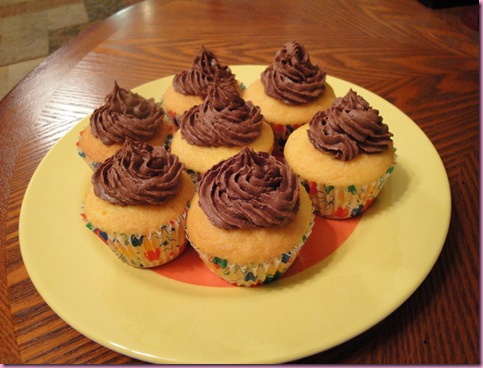 And took them to Jeni's casa for her and her pilot to enjoy 😀
After that, I went up to the yoga oven (aka the guest room) which was heated to a pleasant 90* and *tried* to have a decent practice.
Didn't work out so well :/
I was so tired, and FULL—all I wanted to do was read and go to bed. So after 20 minutes, I called it quitsies and read Zen Flesh, Zen Bones until I fell asleep.
Quite a few of you were wondering how much sleep I get each night. The answer: 8 hours. No more, no less, or I'm cranky, hungry and it's hard for me to teach at night. It's funny because in college, for four years of my life I got two, maybe three hours of sleep each night since I had class during the day and danced and taught at night, then had to come home and study/do homework. That was also when I drank coffee ALL DAY. I have a 16-cup coffee machine and by the end of the day, it would be empty, unless I had a test, then I would make two batches. Sick, right?? Now that I don't drink coffee, I find that sleeping 8 hours, getting a great workout and eating well gives me all the energy I need to get through the crazy days. I usually go to bed between 11 and 11:30 and wake up between 7 and 7:30. I'm kind of interested to see what happens when we have kids though.. I've began to cherish my precious sleep 😀
This morning, I was hankering for some chia pudding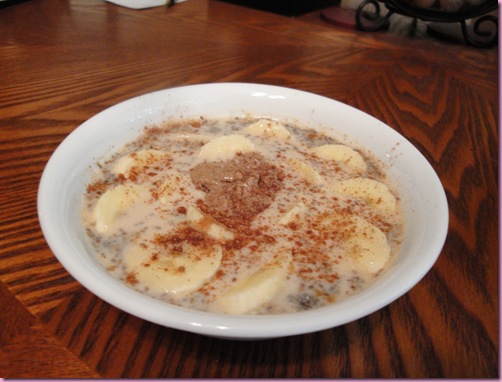 -1/4 cup chia seeds
-3/4 cup almond milk
-1 pack of Stevia
-1/2 T mesquite
Topped with a sliced bananner, cinnamon and 1 T almond butter. Ohh, and foodgasms 😉
Today is a little frantic but nothing like yesterday. And like I said, I thrive on crazy. Makes things more exciting!
The plan
-Wizzle for groceries
-Publizzle for the groceries Wizzle doesn't have
-Picking up Jeni's bday gifty
-1 hr elliptical sesh
-nutrition consultation
-legs workout
-training appointment
-finally (!) making the cheesecake for Friday's dinner party
-sushi with the gang
See ya later bloggies <3
Much love,
G$
Workout jam of the day: "Empire State of Mind" Jay Z (feat Alicia Keys) Awesome, AWESOME song for hills