Hi friends! How are you? It's almost the weekend!!
It's also my little brother's birthday 🙂 (<— I say "little", but he's 16)
One of my gifts to him: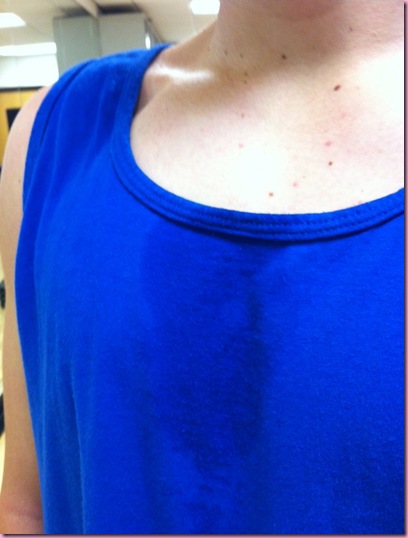 A big 'ol sweat spot!!!
Buahaha >:)
We went to the base gym last night, so I could walk around the track and read "Clean Eating" while he lifted weights, but when we got there he said "Do you think maybe you could train me?" I was so happy. My bro is an athlete (he plays baseball and basketball), so it was fun to push him a little 😉
Here's what we did:
Shoulders, Chest, Triceps, Abs

1. 5 minute run to warm-up

Cardio blast: tuck jump into a burpee (For this one, you squat down, jump up and slap your knees and when you land, pop your feet back so you're in a plank position. Do 1 push-up, bring feet back up to hands, squat down and jump again)- 20 reps

2. Circuit #1:

–Overhead press (15)

–Tricep dips (15) –bend legs 90* to make it easier, straight legs are more challening

-Repeat Circuit #1 2-3 more times

Cardio blast: 3 squat jumps (jump 3 times in a squat position) and 1 vertical jump (jump up towards the ceiling, with arms doing a mock basketball shot)- 20 reps

3. Circuit #2

–Dumbbell upright row (15)

–Push-ups (15)

–Medicine ball oblique twist (12 total) [to make it more challenging, cross your ankles and lift your feet off the ground)

-Repeat Circuit #2 2-3 more times

4. Ab Challenge

-50 sit-ups

-50 crunches

-25 reverse crunches

Stretch

*follow with cardio if you would like. We did 20 minutes of speed walking/jogging

* as always, check with a doc before making any fitness changes. If you try it, let me know what you think!
Some recent eats:
New Cocomama Quinoa Cereal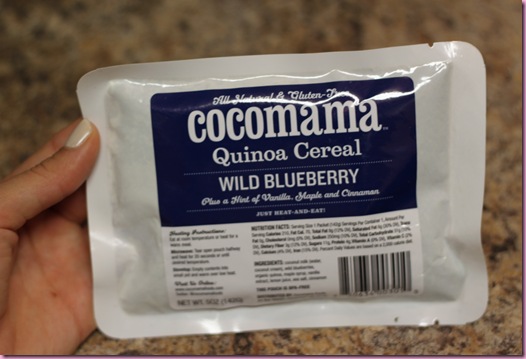 My friends at OpenSky sent this to me to try and honestly, I was a little skeeved to try it because it looks like astronaut food. The idea behind it is great, and I love quinoa for breakfast, but it was pretty nast.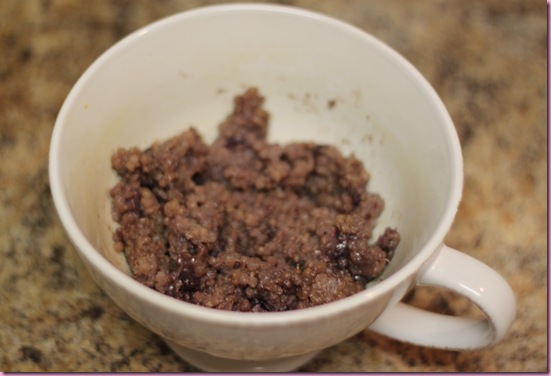 Brown rice toast with mustard and tempeh bacon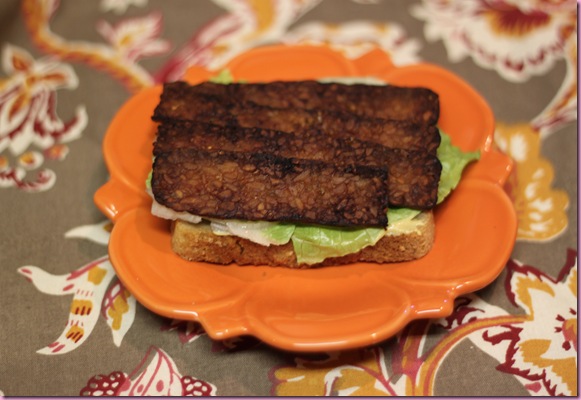 (The secret to crispy tempeh bacon: using a decent amount of oil to cook it)
and today, quite possibly the queen of all b-fasts.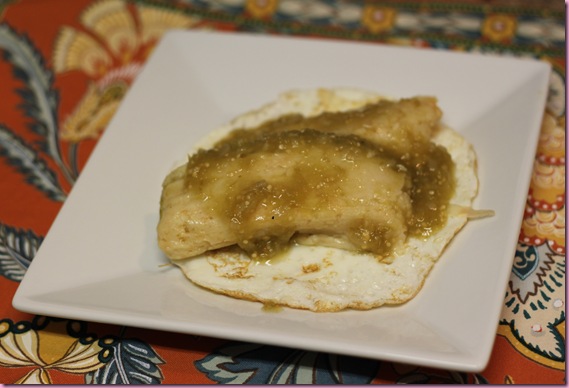 Egg-stada with two green corn tamales and green salsa. When my mom handed me two fresh, homemade tamales wrapped in foil the other night, my heart swooned. I <3 being in Tucson.
I washed down the tamales with one of the brownies from yesterday, just to make sure they were still good 😉
Speaking of brownies..
thank you SO much to all of you who entered my impromptu brownie giveaway <3 I loved reading your comments and it sounds like ya'll could definitely use something sweet in your day. There was one particular comment that really stood out to me, and that many of you "voted" on, which was so cute. Here are some of the comments you left:



and the lucky winner herself:

Holy amazing, right? Way to use this deployment to accomplish so much in such a short amount of time. It's hard enough for me, and I just have a puppy- I can't even imagine with toddlers. Jessica, you are a rock star and I would love to send you some brownies 🙂 Shoot me an email (fitnessista at gmail dot com)
Well I'm off to get some work done <3
Have a lovely day and I'll see ya later this afternoon!
xoxo
Gina
Something to do: OpenSky followers, check your email for today's Himalayan Salt Lamp promo 🙂 I've had mine since last fall and LOVE it. It has a beautiful soft, warm glow: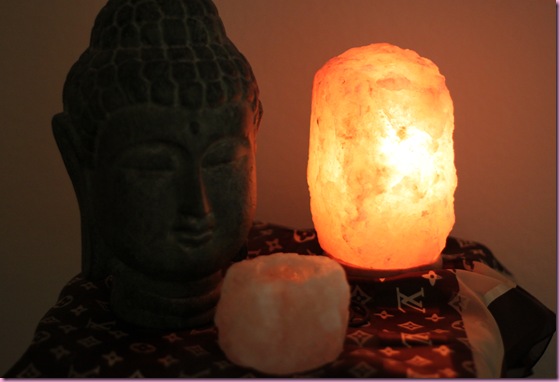 Something to think: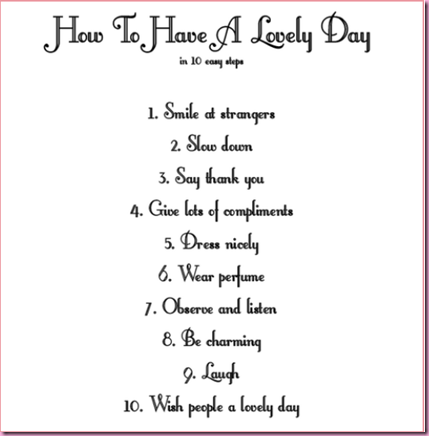 Source