Did you know that if you have red sangria on a Wednesday, it automatically makes the rest of the week so much better?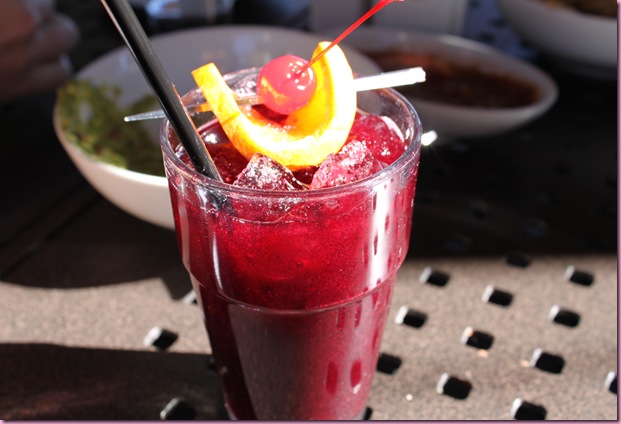 It is true.
The Pilot played hooky today 😉 He took a day of leave so I could go to the dentist (and then couldn't get an appointment). He still has 90-something days of leave, and if you don't use it, ya lose it, so we got to spend the day together. If only he could just take three months off starting now… but it doesn't quite work that way.
A highlight of the day: a little late lunch/early dinner date at Blanco.
Chips, salsa, guac
Grilled chipotle shrimp tacos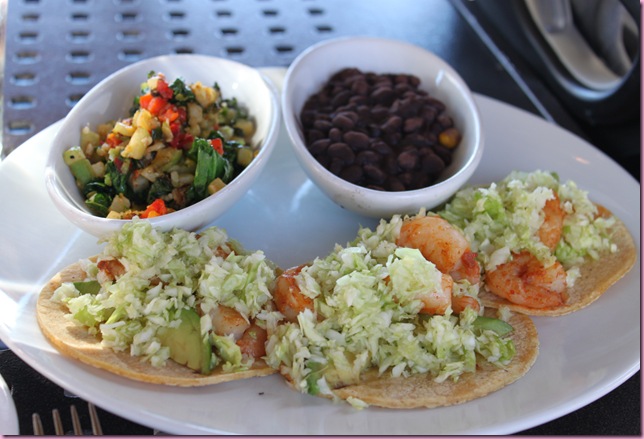 A couple bites of tres leches cake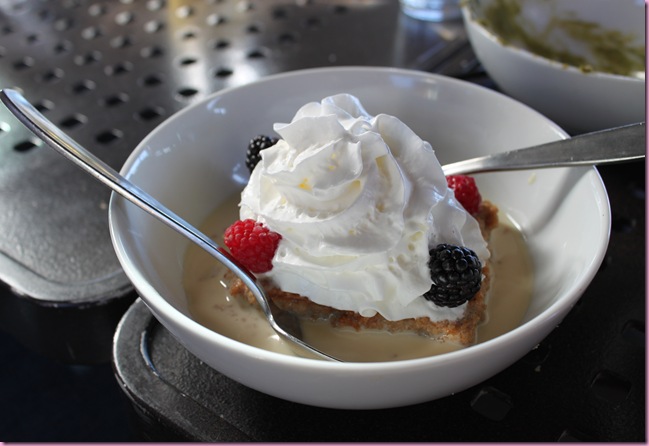 enjoyed with our favorite little sidekick.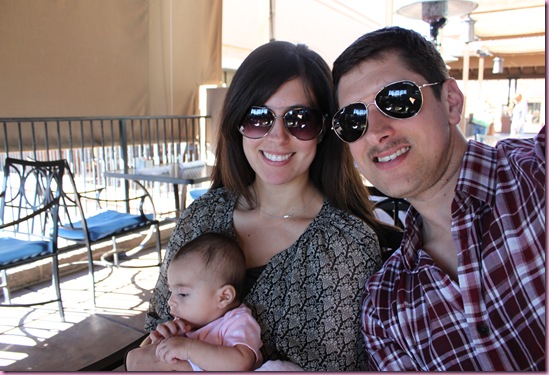 (and the Pilot's mustache)
Speaking of mustaches, how's your March going?
I went back through the Marvelous March list to see how I'm doing:
–Try a new St. Patty's Day recipe. I didn't end up doing this one, but I was the happy taste tester for the madre's lime gluten-free cupcakes.

-Create your own luck. This one was pretty easy since I decided to revisit an old project that fell by the wayside. I'm taking my time to get back into it, but it feels good to take another look at things with fresh eyes.

-One green meal a day. I've gotten so much better at this and am pretty much back to my usual eats. Vegetables like cray over here 🙂 The thing that seemed to help the most was making Sunday a prep day: buying groceries for the entire week, chopping everything, boiling grains and pre-making some salads. Green smoothies are back, too 🙂

–Go for gold! Gold fingernails

–Plan a picnic. Not yet, but it's supposed to be 80 again this weekend, so that might be an excellent plan.

–Start a March Madness bracket with a friend. No.. when the cats are out, basketball goes on the list with the all the other sports I don't seem to care much about.

–Encourage (or discourage? haha) Mustache March. Everyday I make a random comment about the Pilot's 'stache.. and his van filled with candy.

–Take your workout outside. Lots of Sabino Canyon trips lately! The weather has been gorgeous (oh yeah, minus the one day that it SNOWED), and it's a fun little outing for the whole fam.

–Get tatted up? Not yet, but when the Street Fair comes, there's a henna lotus tattoo with my name on it 😉
What have you done this month that you're proud of? Something you're looking forward to?
Favorite Mexican food libation? Sangria is #1, horchata is a close second.
See ya in the morning with a spring playlist!
xoxo
G