Hi! How's your day going? It's a good one over here because we're about to pick my mom and nana up from the airport. I can't wait to see them! I've been getting things ready around the house, we went to Liv's yoga class, and played with a few of the thousands of cats that live in our neighborhood.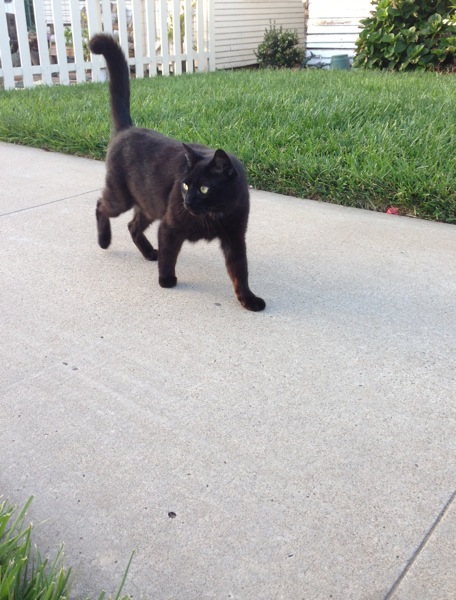 Even though we're both deathly allergic, I told the Pilot I'd love to get a cat.
His response, "You already have about ten, just walk out into the yard." Touche.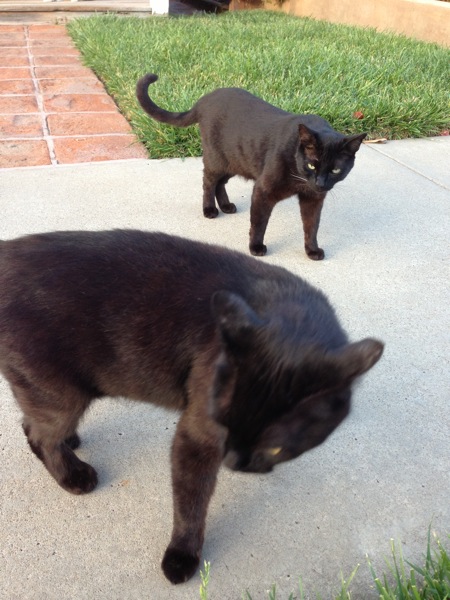 Sure enough, we walked outside and were greeted by four cats (I think from the neighbor's house?) that all wanted to be scratched.
Speaking of cats, my tuna salad wrap from lunch: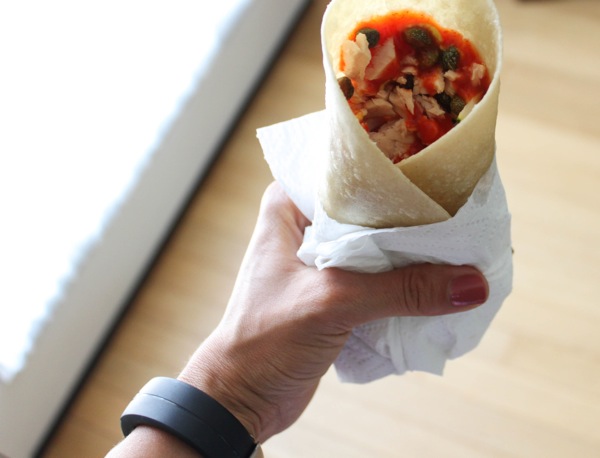 (No matter how much proverbial lipstick you put on the pig… it still looks kind of like cat food)
Today is also an off day from the gym, which is much-needed after last week's craziness. I took a barre class yesterday as part of my training, and my quads were crying after Saturday's long run. They're thankful for a little R&R today, before it's back to the grind (and Zumba!) tomorrow 🙂
Here's a quick and intense circuit if you're looking to change up your workout routine this week. All you need is a pair of dumbbells, your own body weight, and a kick of motivation (crank up that playlist!).
Hope you enjoy!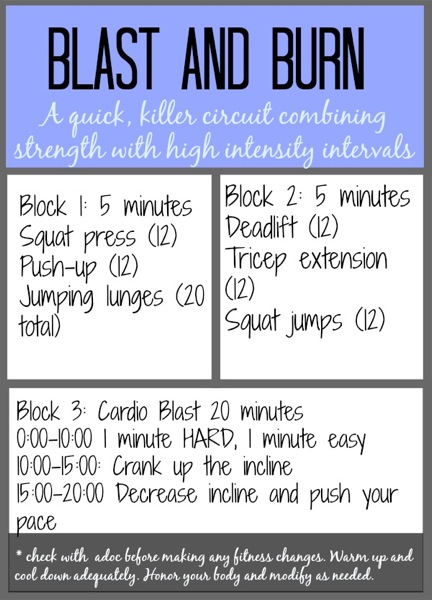 How this workout works:
-Make sure to warm up before starting with cardio of choice, about 5-7 minutes of moderate intensity
-Start with block one. You'll set a timer for 5 minutes, and go through the exercises in block one as many times as possible in that 5-minute block
-Next, you'll do the exercises in block 2 for 5 minutes. 
-After you've finished your strength blocks, you'll go on to cardio. (20 minutes). If you'd like, you can repeat the entire workout one more time through, or combine with an ab burner.
Let me know if you give it a try!
Have a wonderful day <3
xoxo
Gina