Bodyweight Workouts You Can Do Anywhere
Hi friends! How are you?? I hope you're all having a wonderful week. We're here in Phoenix for a day -I'm shooting all of the post baby bod advanced pics with the incredible James Patrick– and are heading to Tucson for Thanksgiving festivities. I can't wait!!
Since I know many of you are traveling this week and for the upcoming holiday season, I thought I'd share some of my favorite bodyweight workouts you can do anywhere. You can bust these out quickly in your hotel room before starting the day, while the kiddos are napping, or even if you're staying a guest room with family. It's an easy way to get in a quality workout without having to leave to head to a gym or studio. (I find that I always love to explore local classes and studios, but sometimes when we're busy with events, the travel time back and forth can put a damper on the day's plans.)
Here's the collection if you want to pin it and save for this holiday season!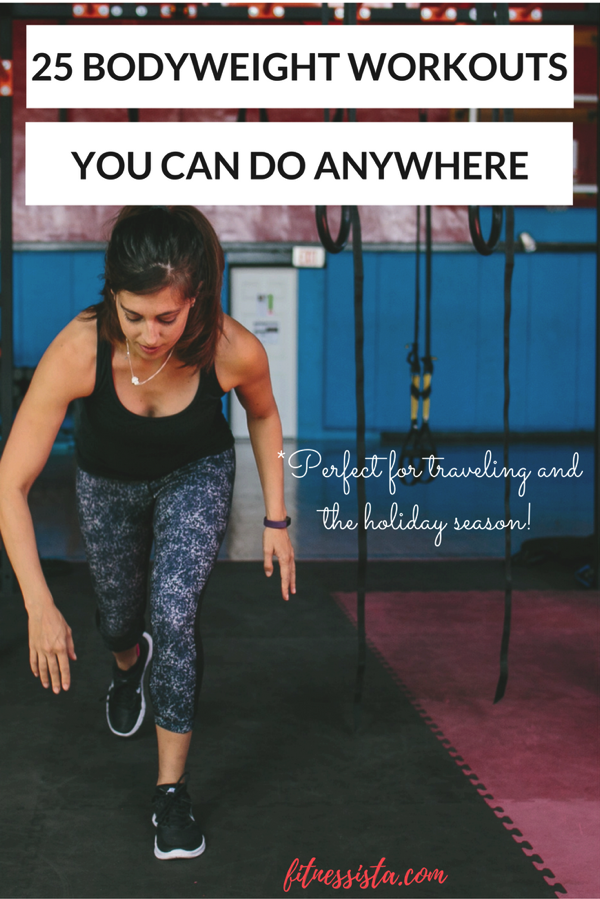 Pure strength:
Strength and cardio combos
Cardio and HIIT
Core
* = follow-along video
What do you do when you want to get in a super quick workout? Some of your favorite no-fail moves to challenge yourself and get your heart rate up?
Happy Thanksgiving Eve!
xoxo
Gina