Helloooooo 😀 How was your Friday? Any big Halloween plans??
I have to say, I was beyond stoked when the boots I ordered arrived today…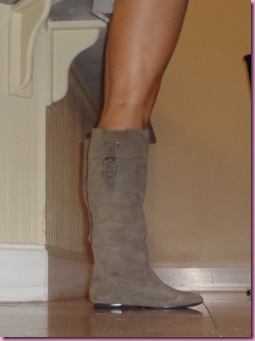 I LOVE THEM!!!!!!!!!!! Wish I could take credit for this purchase, but I have no fall fashion sense whatsoever (I'm a spring and summer girl, all the way). My dear Snackfacey sent me a link when she heard I was on a mission for new fall boots. I ordered them within 5 minutes of getting her email 😉 Now, what to wear them with?? Let's just say I looked a little like a trainwreck trying them on with my sweat shorts 😉
I wasn't the only one getting dressed up….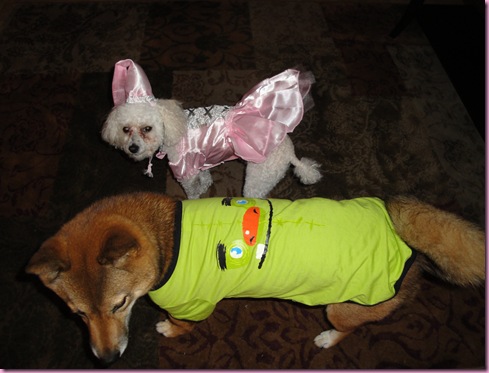 Check out Princess Fiona and Shrek!
Bella haaaaaated her costume, especially the little cone hat.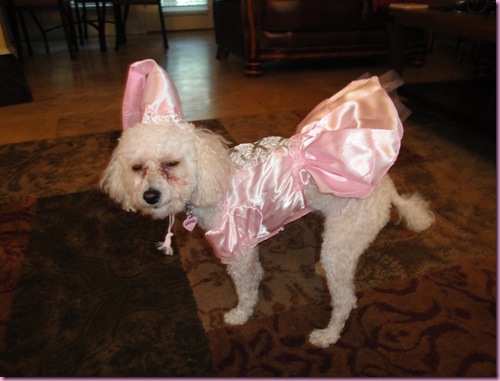 (The flash always makes her shut her eyes)
Surprisingly, Viesa had no prob wearing her T-shirt, which is a BIG deal since the pilot doesn't let me dress her up. (Haha, pilot!)
I think she felt very cool 😀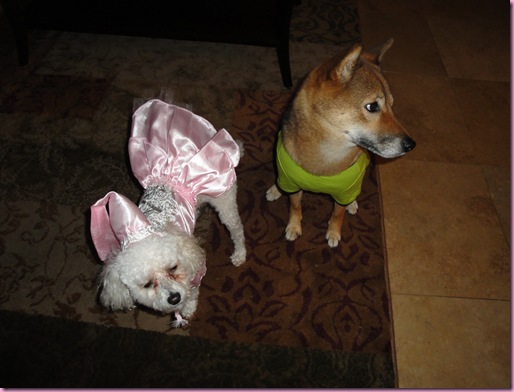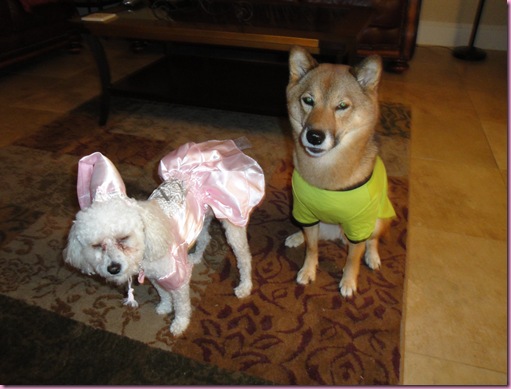 They were showered with treats and cuddles after the 5 minutes of tormenting 😉
This afternoon was pretty mellow. I trained funny quotes lady, hit up the health food store (and re-stocked my almond butter stash! YESSSSSSS), went to Targizzle and to The Main Squeeze for a wheatgrass shot and a snack.
The plan was to eat half of this… but it tasted way too delicious and I was starvin'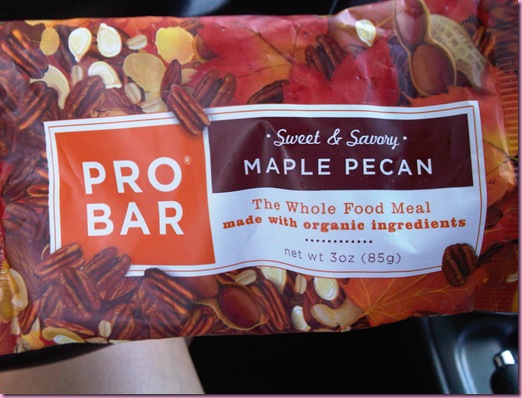 Oh Pro Bar, you've been missing in my life for far too long. These bars are glorious. Carb and calorie bombs (more like a meal replacement bar than a snack bar), but quite delicious and I love that they only contain real ingredients.
Needless to say, I spoiled my dinner a little with that one, but I did want to try these new-to-me Salmon Cake Bites.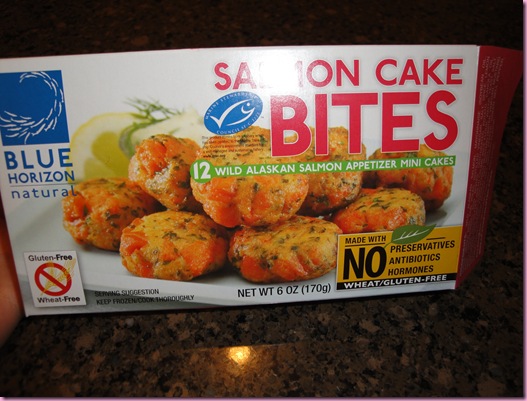 Heated up in the oven for 9 minutes and paired with a little Amy's ketchup.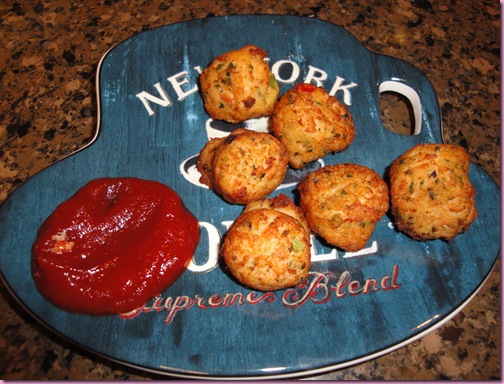 Pretty tasty wasty. I'll definitely be buying these again 😀
Since I'm still slightly under the weather, I'm gonna take tonight easy so I'll be ready for tomorrow's 5k. Maybe a little yoga and a movie in the near future 🙂
Have a wonderful night!
xoxo,
G
Are any of you dressing up your pets for Halloween, too? What are they going to be?