Hi everyone! Happy Friday!!! Hope you're having a wonderful day 😀
I woke up and took the puppies on walk #1, then met Ashley at the gym for some back, biceps and abs.
Here's what we did:
| | | |
| --- | --- | --- |
| Warm up | Elliptical | 5 minutes |
| Hammer curls | 8 lbs each | 3 sets of 12 |
| Bent-over flys | 5 lbs each | 3 sets of 12 |
| Assisted pull up | 95 lbs counterweight | 3 sets of 10 |
| Bent over row | 12 lbs each | 3 sets of 12 |
| Stability ball back extension | Body weight | 3 sets of 12 |
| Bicycle to boat | Body weight | 3 sets of 10 on each side |
| Supine side reaches | Body weight | 3 sets of 12 on each side |
| Total time: 50 minutes |   |   |
It was awesome 😀
When I got back to the casa, I was hankering for oats and eggs, so I had both.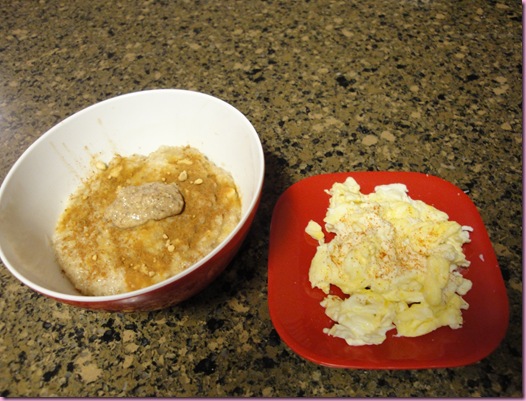 1/3 cup oat bran cooked in water (I'm out of almond milk), with mesquite, cinnamon, vanilla extract, pinch of sea salt, a smashed banana and 1/2 T almond butter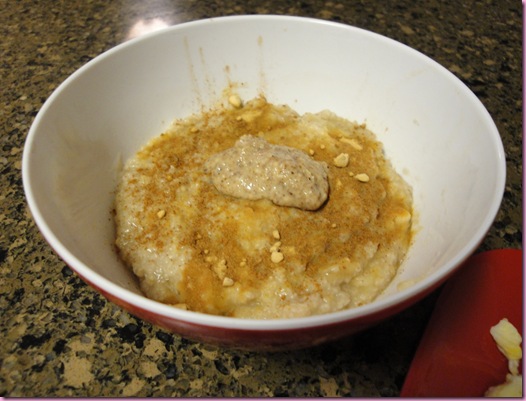 And perfect fluffy eggs with cayenne and sea salt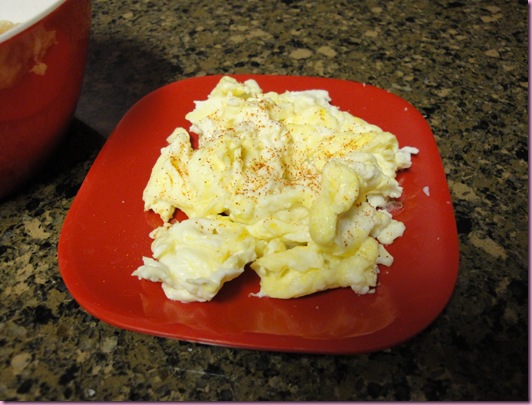 (1 egg + 1 egg white)
With some green tea to fight these sniffles.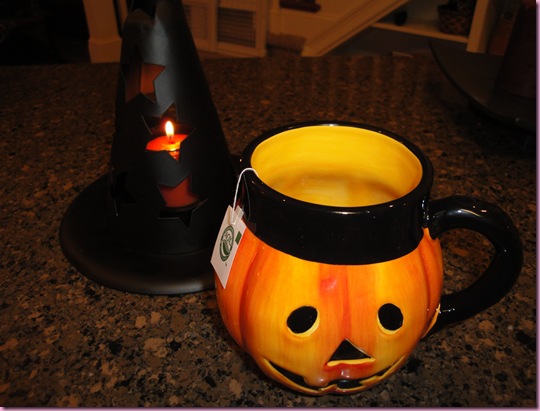 I spent the morning being insanely productive by making phone calls, cleaning the casa (downstairs is done! hollerrrrrrrrr), working on the new website (the goal is to launch it by my birthday!), and planning out girl's night.
It's been over a month since I've had a dinner party(!) so some friends are coming over Tuesday night for a feast 😀
Here's what we're having:
Smoked paprika hummus and crudités

Cheese plate with herbed olives, persimmon and whole grain pita

Artichoke heart and sundried tomato Belgian endive boats

Smoky marinara, butternut squash and goat cheese lasagna

Autumn salad (baby greens, radicchio, endive, candied walnuts, red pear and a sherry vinaigrette)

Raw Malted Chocolate Tart on Coconut-Almond Macaroon crust (recipe from the restaurant) topped with chocolate mousse

POMtinis
Sounds good, no? 😉
So the plan is to make and freeze the lasagna and dessert this weekend and do all of the fresh stuff and prep on Monday. Girl's night, how I love thee 😀
After my productivity whirlwind, I got snacky and decided to make some lonchi. My grocery stash is dwindling and I had NO CLUE what I wanted to make for lunch.. that is, until I saw HEABy's post today. Sweet potato curly fries?????!!!! I was all over that 😀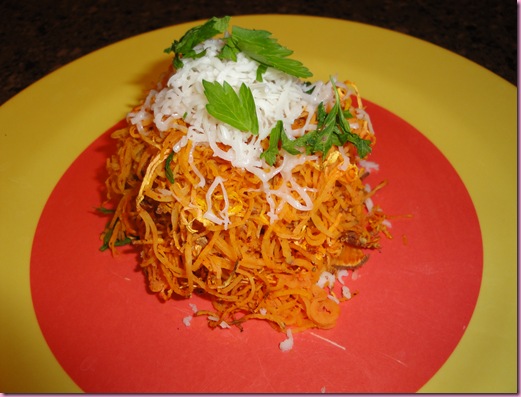 While I waited for the sweet potatoes to cook, I had some wilted spinach. 1/2 bag added to a sautéed shallot on medium heat, and seasoned with sea salt, chili powder, cayenne and lemon juice.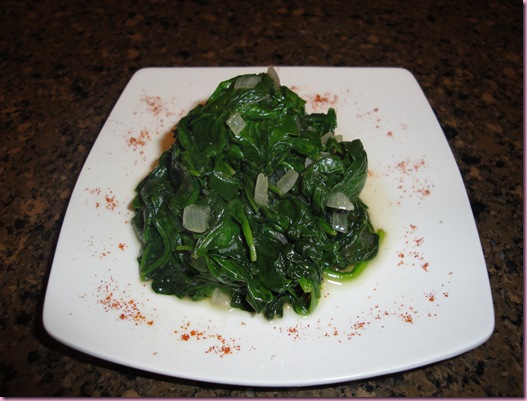 And for the curly fries, I spiralized a medium sweet potato and seasoned it with sea salt, EVOO, chili powder and cayenne. Then baked at 375 for 30 minutes.
Topped with goat jack cheese and fresh parsley: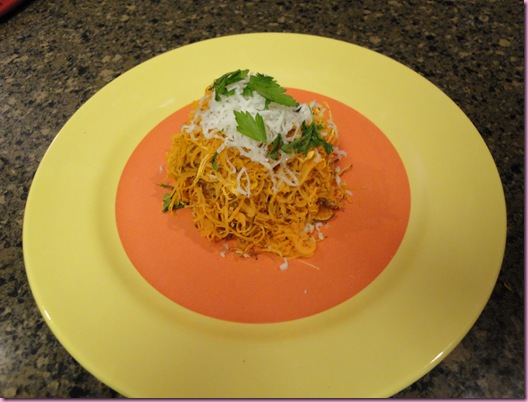 A-freaking-mazing.
Well I'm off to walk these puppies, train a client, hit up the health food store and then chill for the rest of the night. I want to feel 100% for tomorrow's 5k!
Be back later with pictures of the puppies in their Halloween costumes 😀
xoxo,
G
Something to talk about: Do you ever find yourself in a lunch rut?? What foods do you tend to stick with? Are you someone who always needs to have something new, or could you, like me, eat the same things every day??? I just don't because ya'll would be bored with me 😉