Hey guys 😀 Happy [Fashion] Friday! Hope you have something fun going on this weekend 🙂
Last night, the Pilot and I went to dinner with my friend Jeni. She's been out-of-town for a month and I missed her like crazy!
We dined at 306 North, one of our Valdizzy favorites.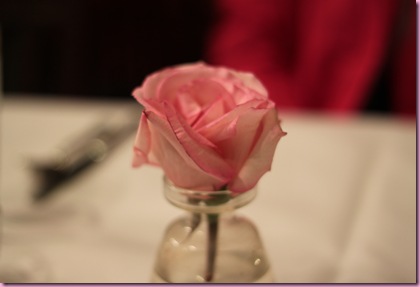 For an appetizer, we all shared the fritto misto, a plate of buttermilk-battered and fried veg.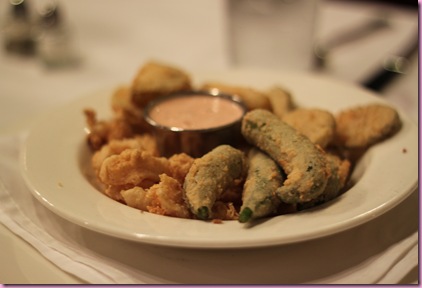 Calamari, okra, potatoes and pickles with a chipotle aioli. The pickles were the best part 🙂
The bread to my soul: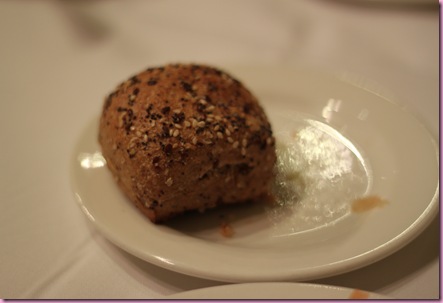 Grainy, wheaty fresh-baked rolls.
House salad with balsamic on the side: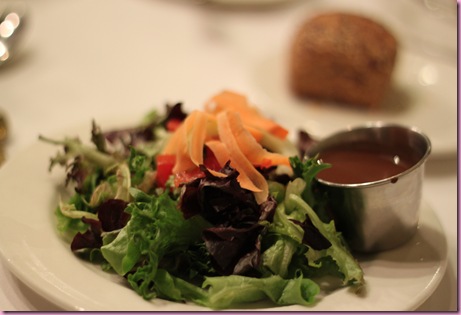 and for my entree, the vegetable plate with sweet potato mash, balsamic mushrooms, broccolini and asparagus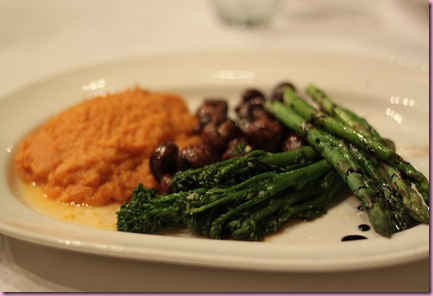 Bella chewed on a rawhide bone that Jeni gave her- it was the length of her maltipoo body!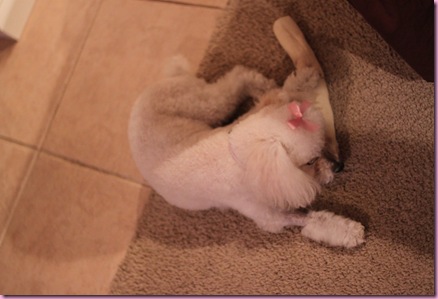 (The bald spot on her arm is from when the puppers got their teeth cleaned a few weeks ago)
We had to take Viesa to the kennel because the moving and packing was really stressing her out. She had a seizure, which only happens when she's scared or stressed to the max 🙁 Poor baby.
We finished packing the POD, though.
It went from this: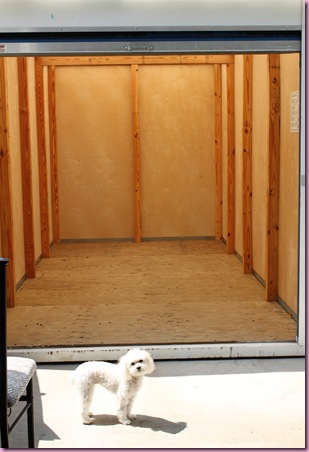 to THIS: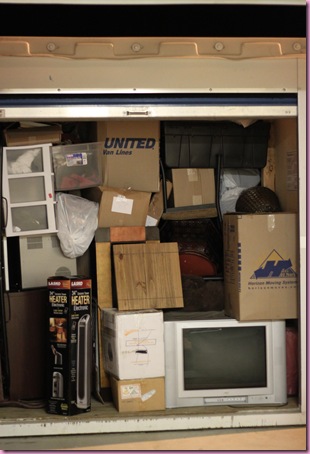 Stuffed to the MAX.
In the beginning, we were so meticulous about where everything went. By the end, we were just cramming boxes in. I'm a little horrified for when the time comes and we have to unpack it.
Peace out, POD 😀
Well I'm off to pick up Vies at the kennel, grab some b-fast and head to work.
Hope you have a wonderful day!
xoxo,
Gina
Fashion Friday: For this week's Fashion Friday, I chose my all-time favorite: purses!! 😀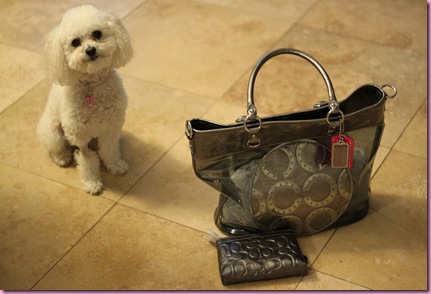 What purse are you loving this season? Feel free to link drop- I'll have to manually approve some of the comments with links but that aint no thang 😉 We can help each other shop and find new faves, like we did with the shoes.