Breaking in the new budget
Hiiiiii 😀 Happy Monday to ya. Hope your morning is going well!
After I last *saw* you last night, we went over to the madre's for my stepdad's bday dinner.
My contribution to the feast: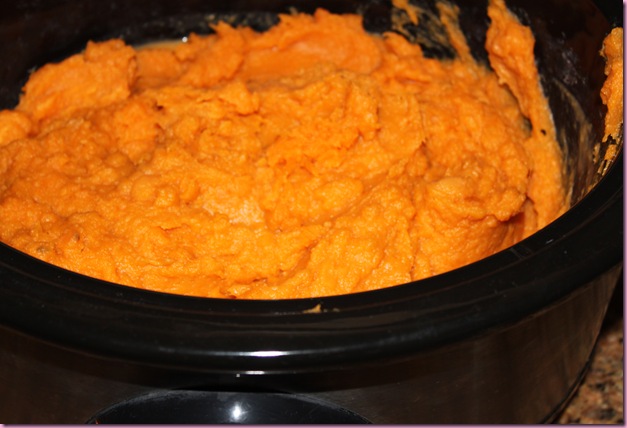 Mashed sweet potatoes 🙂
I just baked about 12 organic sweet potatoes at 375* for an hour and 15 minutes, peeled, tossed them in batches into the stand mixer and added Earth Balance, sea salt, pepper, and a hefty drizzle of maple syrup. So easy, so good.
At madre's, I munched on Chipotle-lime shrimp with my sweet potatoes, and the fam also dined on grilled ribs, corn, and of course there was cake: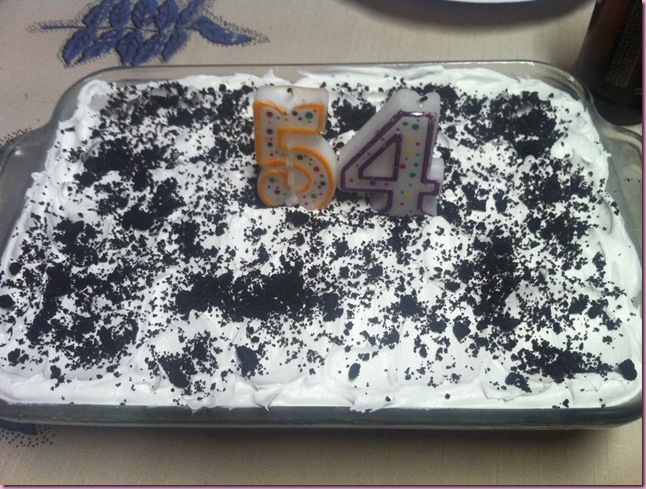 Madre made that creation with Oreo crust, topped with a layer of fudge, caramel, then butter pecan ice cream, Cool Whip and Oreo crumbles. I had a few bites 🙂
Since we're still waiting for our new mattress to get here, we had a camp out last night with our other mattresses on the floor (Bella loved it) and then I made some bfast: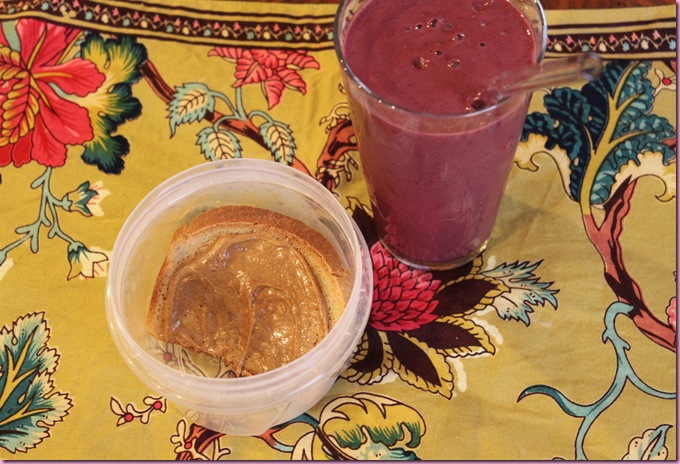 Chocolate cherry smoothie and a piece of brown rice toast with AB to munch after spin 😀
There's a TON to do today, but the #1 thing I'm most [nerdily] excited about is tackling the new budget.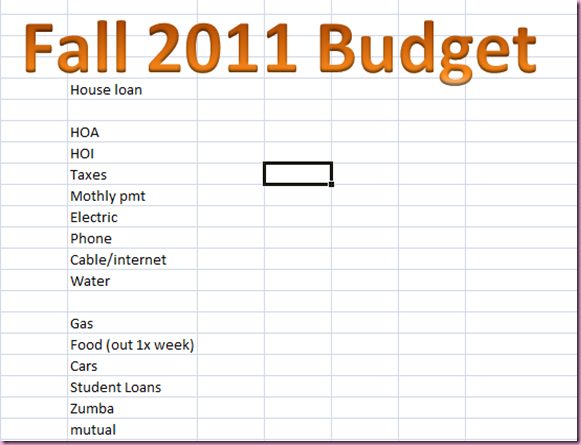 We moved into the house a couple of months ago and while we had a tentative budget, now we know exactly how much all of our bills are and when they're due, so I can tweak our current spreadsheet to reflect the new numbers.
We still follow our usual method, but a couple of things have changed since the Pilot has been home:
-We have a weekly food amount we stick to (which includes one *nice* dinner out each week)
-We have an allowance. This is the money we each spend on *extra* things each week. Usually for me, it's shopping or spa services, and for the Pilot it's grabbing lunch when we don't pack him one or other random things.
Here's a post I did on *budgeting* if you'd like more info – it's a great fall goal and another way to start fresh 🙂
Do you follow a budget, or follow "go with the flow and be mindful of spending" type of approach?
Off to spin!
xoxo
Gina
Something to read:
–The fall (please send my friend Ash some love and healing vibes!)