Canyon Ranch Lenox: the food!
Hi friends! Hope you're having a great Monday! So happy that you're stoked about this year's Winter Shape Up! Don't forget to check out the week 1 fitness and meal plans (and enter the giveaways on those pages!).
I'm back in San Diego after an incredible adventure at Canyon Ranch in Lenox. I was invited to attend the trip as media (I paid for my travel, but all accommodations and services were provided), and got the chance to hang out with some beloved blog friends and also meet some ones.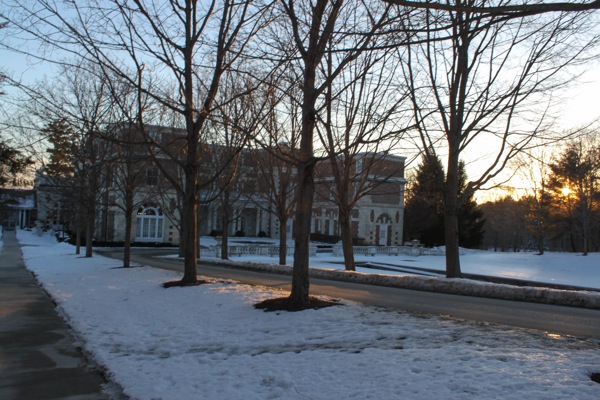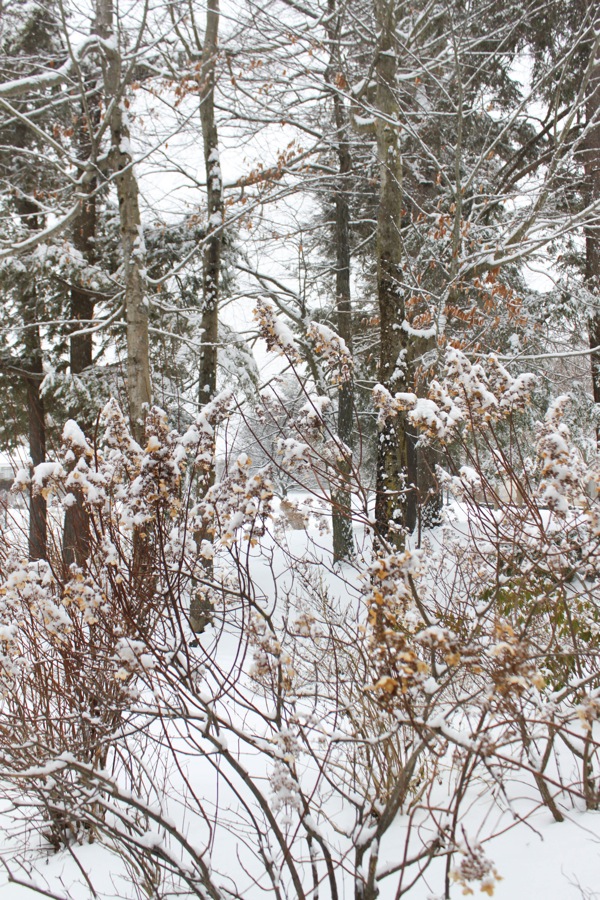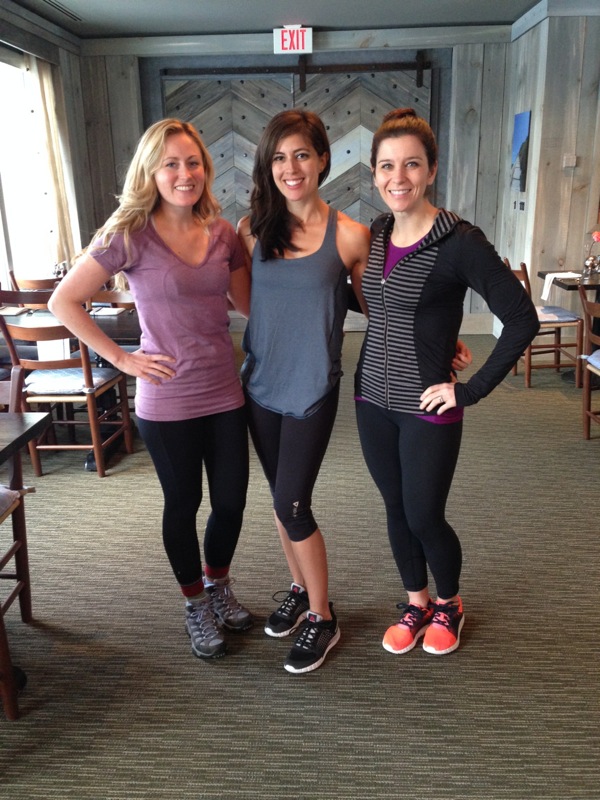 (Got to see my friends Anne and Tina again!)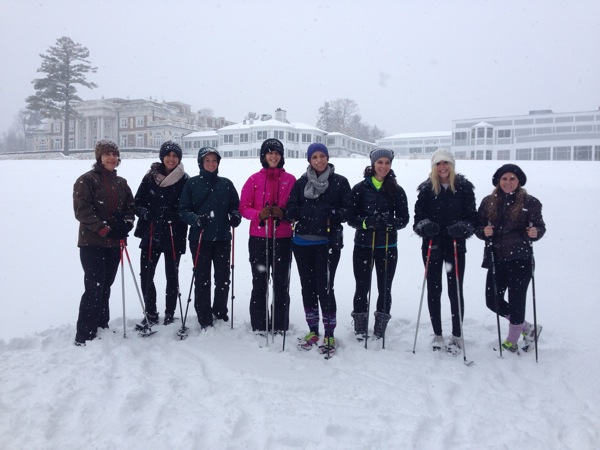 I got in Thursday night, after a long day of traveling, and practically melted into this glorious bed.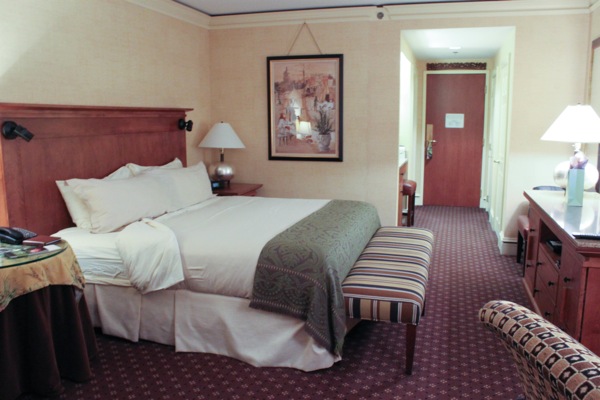 The rooms at Canyon Ranch are complete with coffee and tea service (and a cute little tea kettle), a dreamy bed with luxurious linens, shampoo/conditioner/bodywash/lotion, free Wifi (boom!), and the softest robes.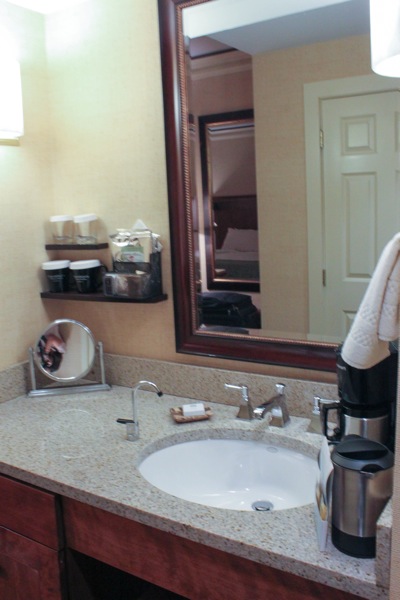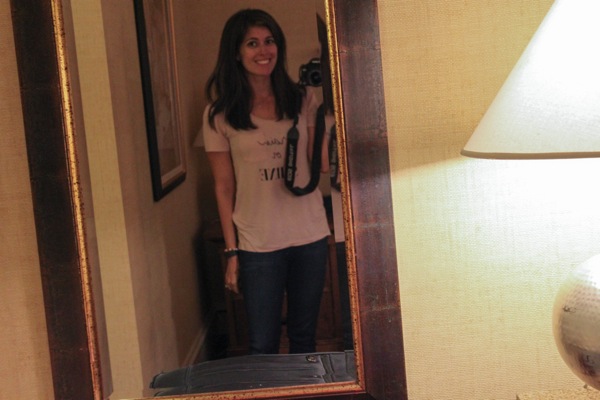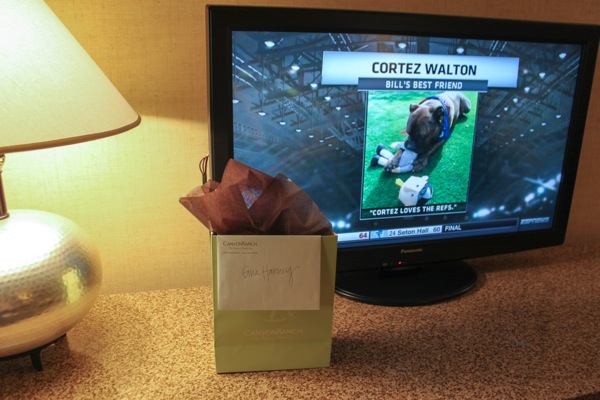 (Watching the Wildcats!)
Since most of the girls got in later Friday afternoon, I spent that morning exploring and taking classes. I went a little overboard the first day because I was so stoked to TAKE classes, from new instructors, and learn some coaching and form tips. I started the morning off with a 300 workout, which consisted of 300 reps. There were five exercises (pushups, squats, lunges, rows, and core work), and you had to complete 60 reps of each. It was killer! I love these types of workouts that allow you to work at your own pace. I completed a couple of warmup laps, and was finished with the workout within 20 minutes. It will be a great one when I'm looking to change things up and challenge myself.
During the day, I also took a spin class and a barre class, and enjoyed some really amazing food. Lenox has two main dining establishments: the cafe, which is more casual, and the dining room. They also have an INCREDIBLE snack bar which has pumpkin crunch, to-go meals, smoothies, lattes (with almond milk!), fresh fruit with almond butter, and hummus with crackers or veggies. I want one in my house haha. I took advantage of the snack bar quite a few times for an afternoon latte, pumpkin crunch granola, and hummus and veggies.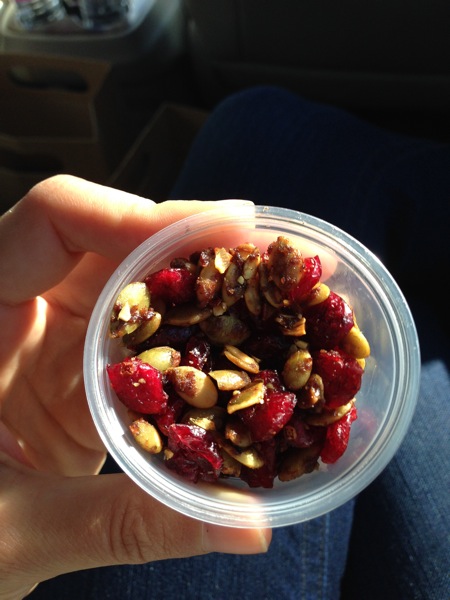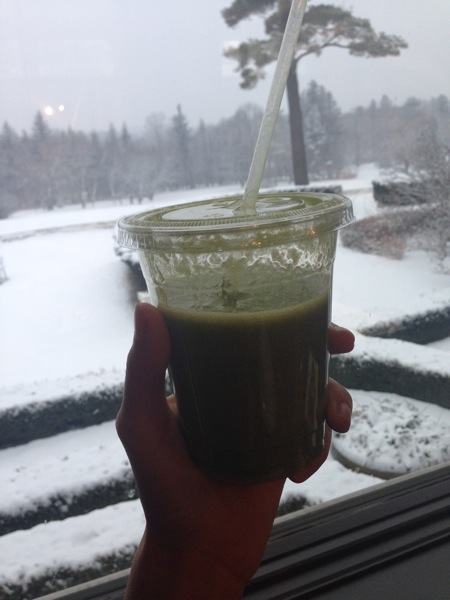 Most of our meals were enjoyed at the cafe.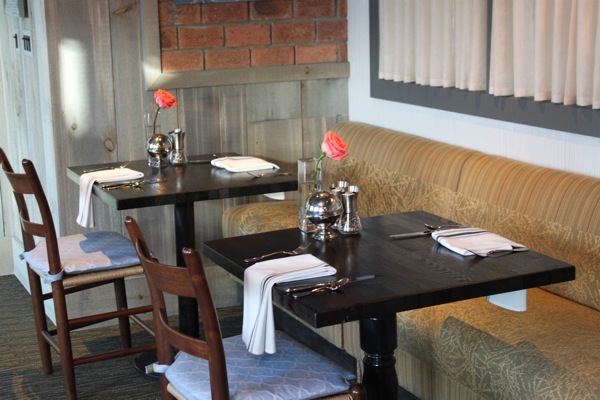 I ate the same breakfast every day I was there: sunrise oatmeal (with cranberries, apples, maple, almonds and cinnamon), eggs, a chicken sausage, and a green smoothie from the snack bar. Perfection.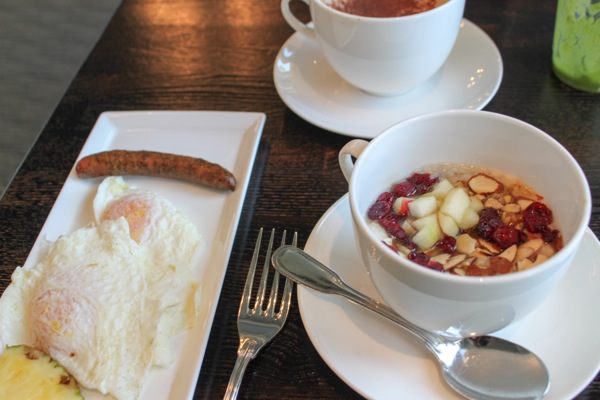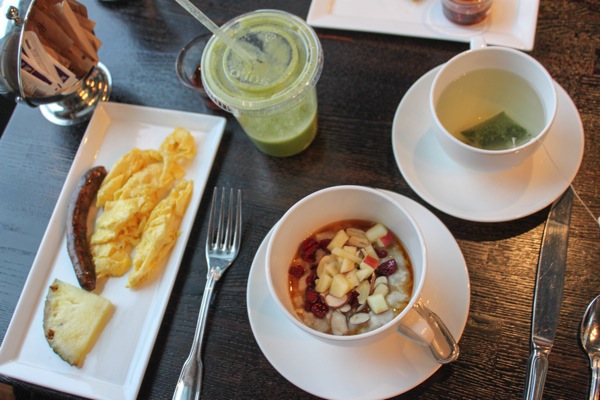 Lunches usually consisted of salad -they have an enormous salad bar with pretty much every topping you could wish for- and a mix of entrees to try everything. I had an awesome gluten-free chicken sausage flatbread, a veggie burger, and soup, which were all fantastic.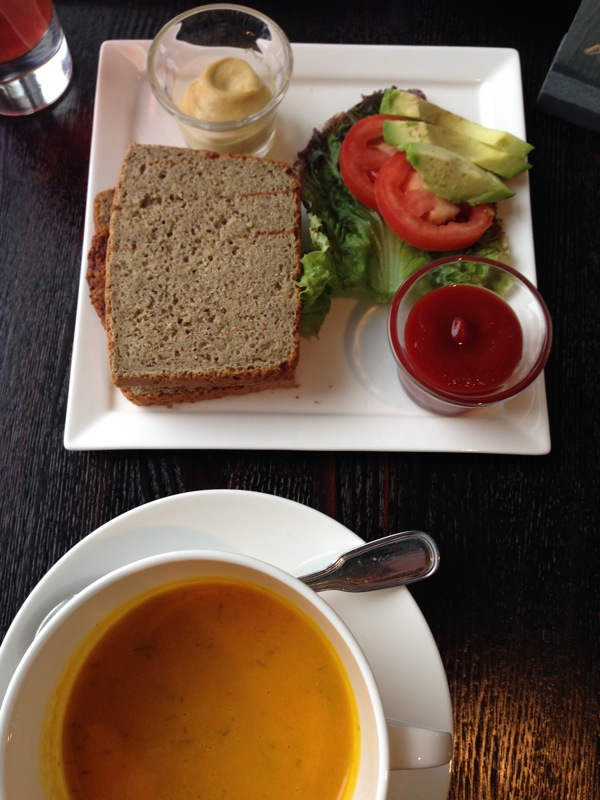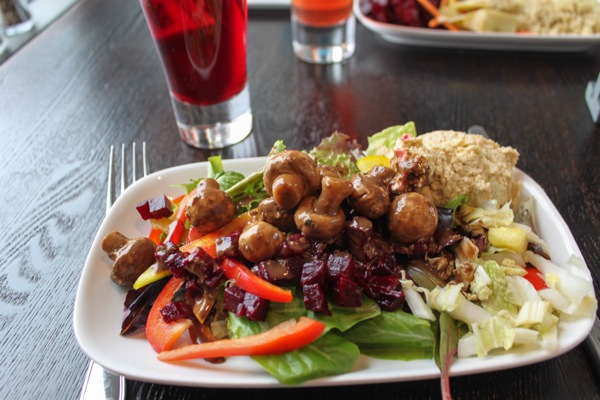 With as amazing as the food was -I feel like it's such a treat to go on vacation and enjoy healthy, yet delicious meals- dinner was the star of the show.
The cafe dinner menu has an entirely new farm-to-table concept, featuring Mediterranean-inspired dishes, small bites, grilled flatbread, local features… and the entire menu was designed by this guy: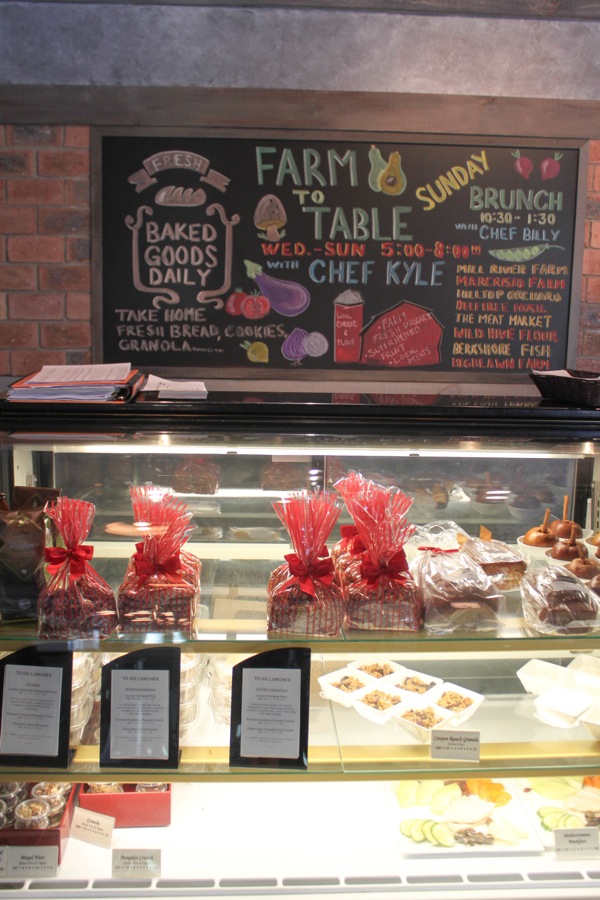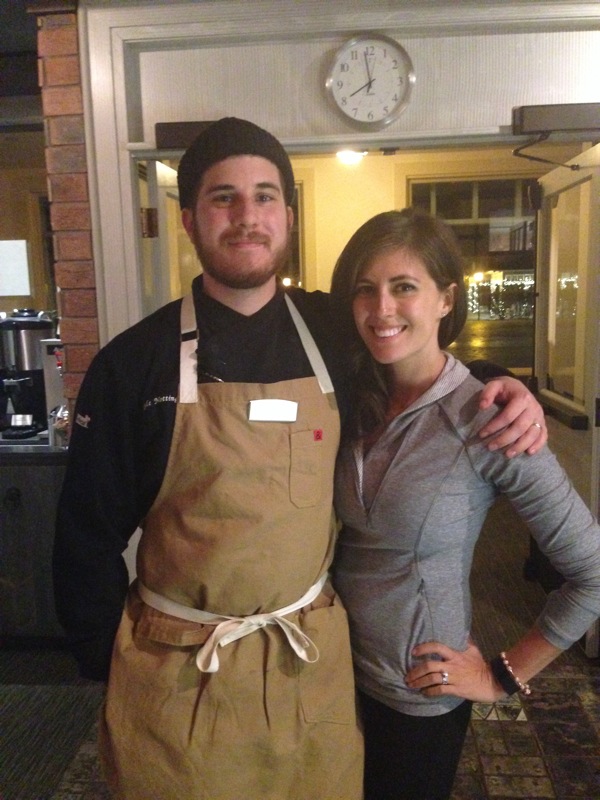 My brother, Chef Kyle!
Many of you have asked where Kyle is working in MA, and this is it! He is the new Chef de Cuisine, and completely transformed the cafe's menu and offerings. He works with local farms and fisherman, and bases the menu off what's fresh, available and in season. He also creates a special each night featuring what was caught that day on the boat.
Needless to say, I was beyond excited for the opportunity to attend his first media dinner in the cafe. He created a 4-course tasting menu, just for us, which included the following options: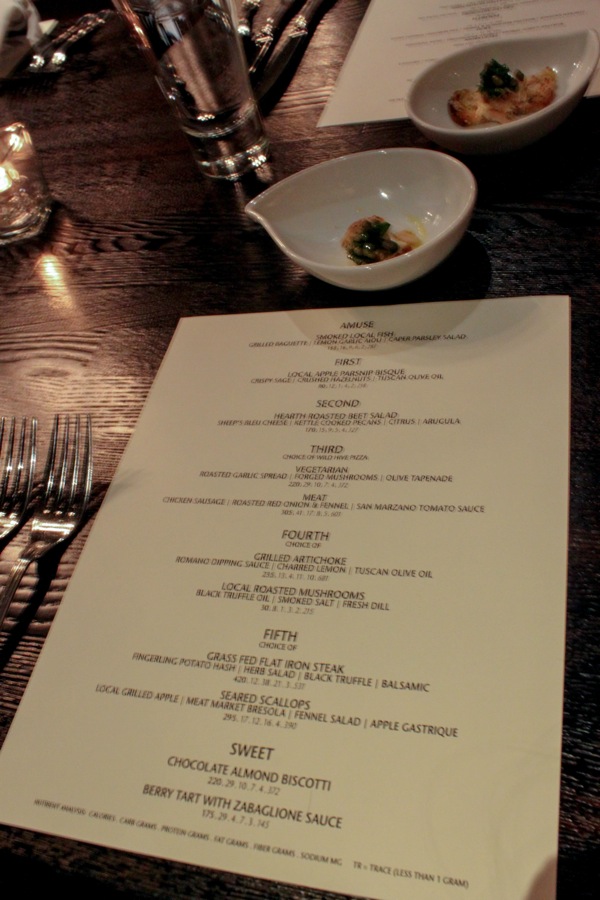 The meal started off with an amuse-bouche, which was smoked local fish, grilled baguette, lemon garlic aioli and caper parsley salad.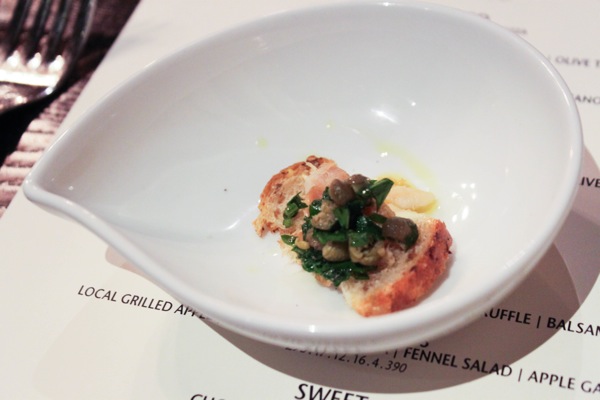 and a beautiful apple-parsnip bisque with crispy sage, crushed hazelnuts and Tuscan olive oil.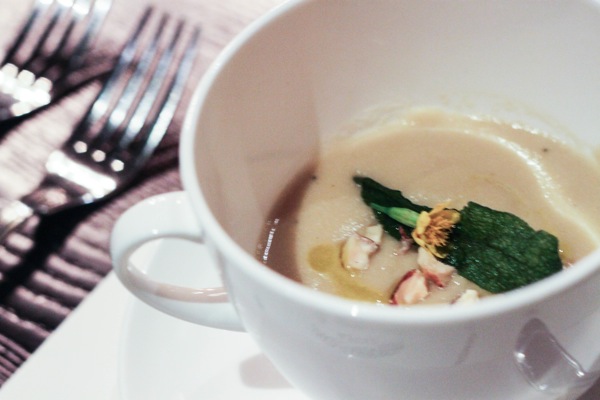 Next, we enjoyed a hearth-roasted beet salad with sheep's bleu cheese, kettle cooked pecans, grapefruit, dragon fruit and arugula.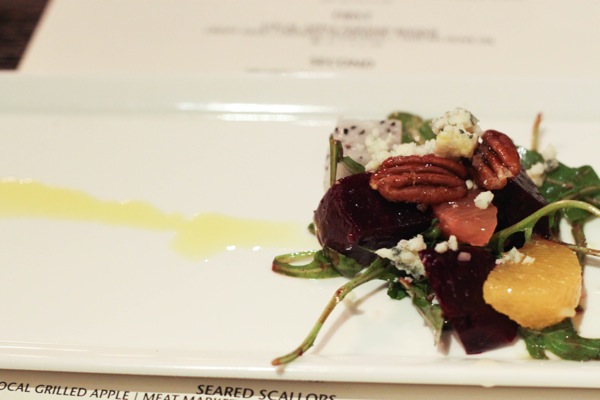 Here's what I chose for the following courses:
Vegetarian Wild Hive pizza, with roasted garlic spread, forged mushrooms and olive tapenade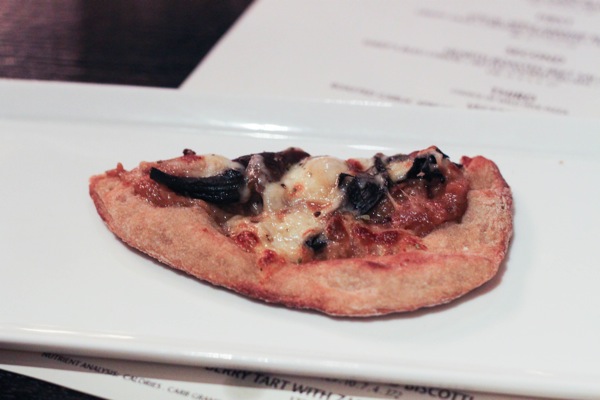 grilled artichoke with Romano dipping sauce, charred lemon and Tuscan olive oil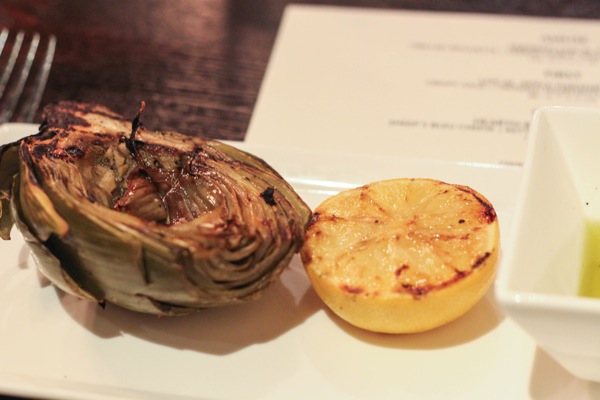 seared scallops with grilled apple, meat market bresola, fennel salad and apple gastrique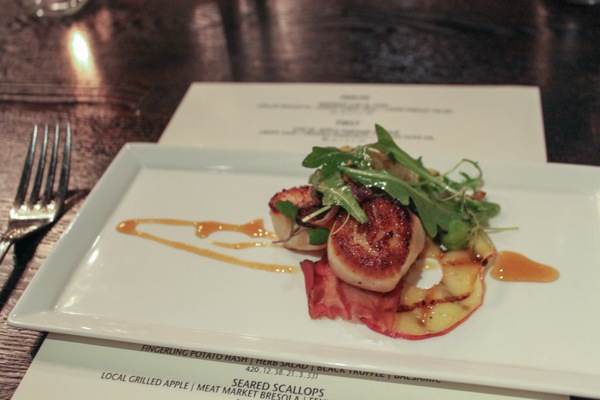 berry tart with zabaglione sauce. The crust was like a sugar cookie. I can't even explain it.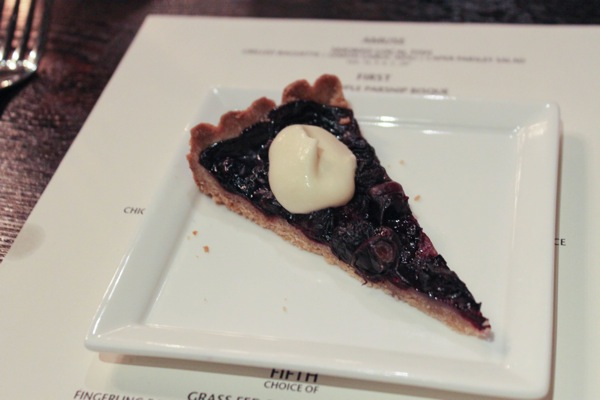 (And yes, I totally broke the detox a bit while I was there. If Kyle was making it, I was eating it.)
Even though Kyle has accomplished so much at such a young age, his specialties are fine dining and spa cuisine. After graduating culinary school, he was Chef de Partie at the Canyon Ranch Tucson location before accepting a Sous Chef position at another local resort. Now, he's Chef de Cuisine at Lenox. It was pretty amazing to see him bring this concept to life, and enjoy the meals he impeccably prepared. I'm really proud of him.
One of his nightly specials: lobster pho.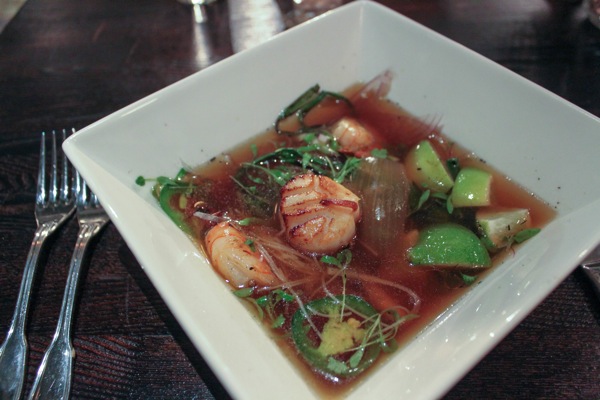 I'll have some more adventures to share in tomorrow's afternoon post, including the Discover Your Fitness Age test. The Exercise Physiologist said I earned a second 21st birthday! baha.
Time to get ready for spin!!
xoxo
Gina
Special thanks to Canyon Ranch for the opportunity to attend. <3