Cardiac Cats and Pinner Winners
I had a feeling I'd be way too zonked to go to the Wildcats game last night. Thursdays can go one way or the other with my teaching schedule- sometimes they'll be relaxed and passive classes, and sometimes I'll get surprised with multiple intense teaches, which ended up being yesterday. I taught buff booty, DJ Dance (LOOOOOVE) and glide, and while it was a blast, I was definitely ready for quality couch time when I got home. The Pilot took my bro and his gf to the game with him, and Liv and I cheered for the wildcats while playing and enjoying dinner together.
Let it be known that Liv can perfectly chant "U of A!!!!" now.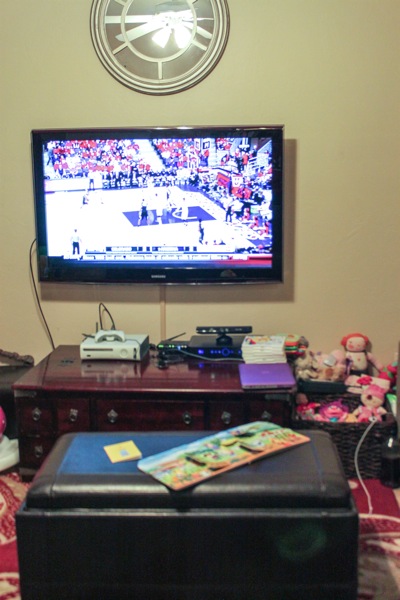 I'm so proud 😉
We had such a fun night with just the girls, and I was also glad I didn't end up going because I probably would have had a panic attack in the stands. They're nicknamed "Cardiac Cats" for a reason, and while Colorado should have won, we used one of our 9 lives and are 13-0 now! Yeeeee hawwwww.
This morning's bfast: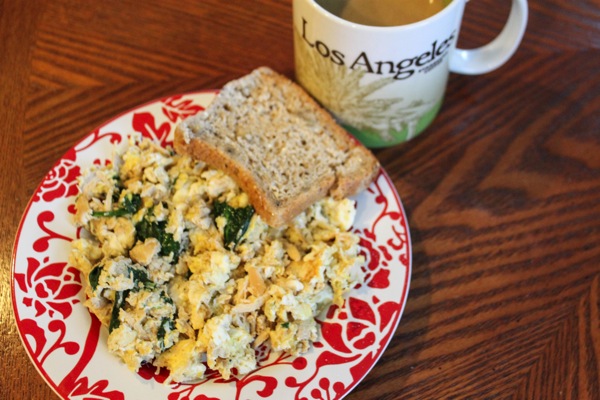 2 eggs, 1 egg white, lots of slow cooker shredded chicken, spinach and toast
Thank you so much to all of you who sent in your beautiful Pinterest inspiration boards this week! I loved looking at them and wish you all the best of luck accomplishing your 2013 goals. Keep up the amazing work!
Here are 5 boards I picked at random: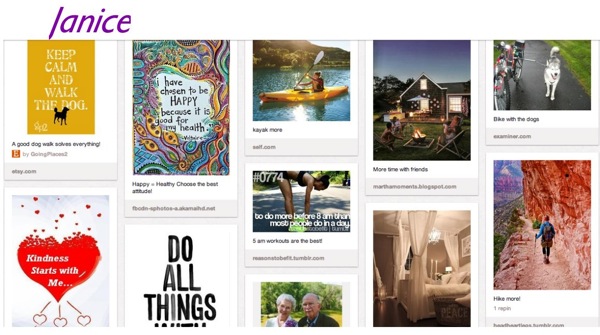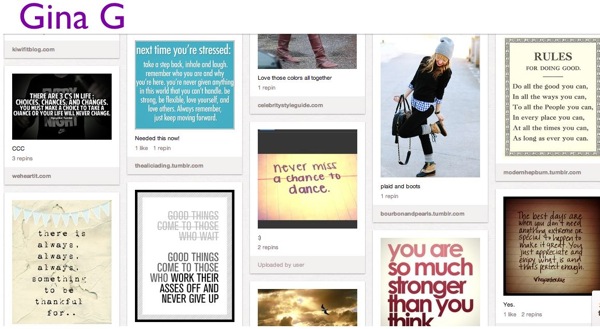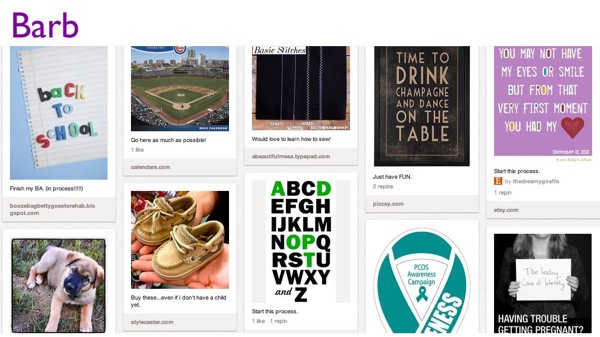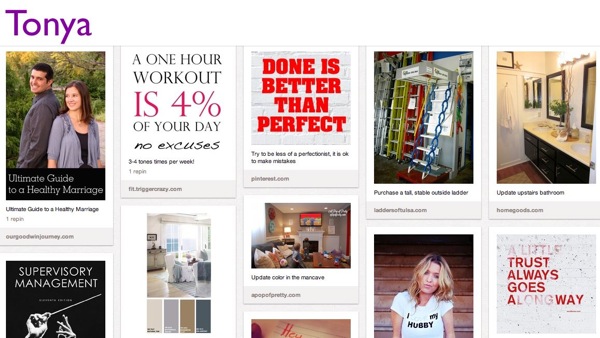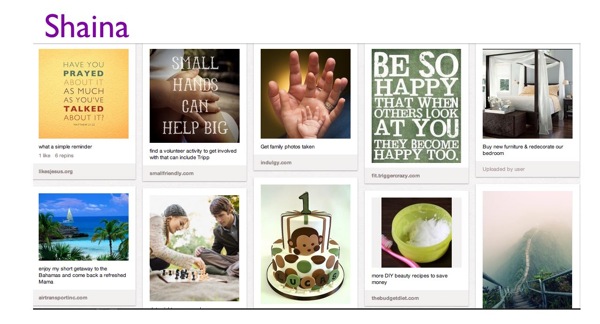 If you see your board up there, send me an email (fitnessista at gmail dot com, subject "Pinner Winner") and I'll get a little surprise in the mail to you today.
This afternoon, Liv and I are going to pick up a gift for a bday party and then taking her one year photos. Insane.
Have a happy Friday!
xoxo
Gina 
Something to do: 12 days of Fitness: Day 10! Hopefully the daily workouts getting even more exciting as the days go on! 😉 Let me know when you complete it and how it goes… or, even better, tweet me a pic @fitnessista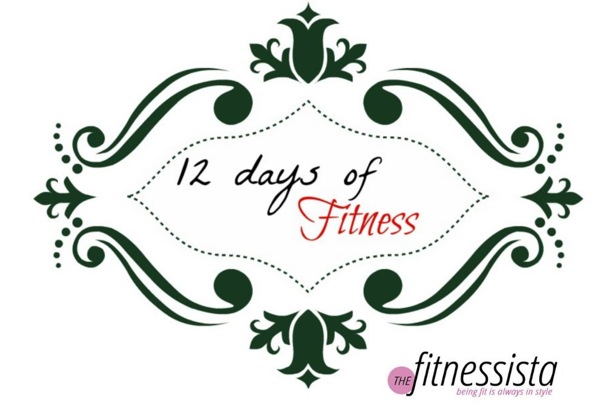 10 overhead presses
9 lateral lunges (each side)
8 bicep curls
7 tricep dips
6 pull-ups (or resistance band rows, or weighted deadlifts)
4 toe touches (each side)
3 mountain climbers (each side)
2 pushups
1-minute plank (can be 6 rounds of 10 seconds up, rest for 3 seconds)
Something to watch: This incredible video. Loved watching a stay-at-home dad's adventures with his son 🙂