1/6: Meals and Fitness for the week
Hi friends 🙂 Sorry for the blog silence yesterday! The only thing I had to write about was my legendary headache. I even took a few Tylenol, which is a testament to how bad it was.. usually I'll just deal with it. When I got home for the day, some snuggles and giggles made it all much better 😉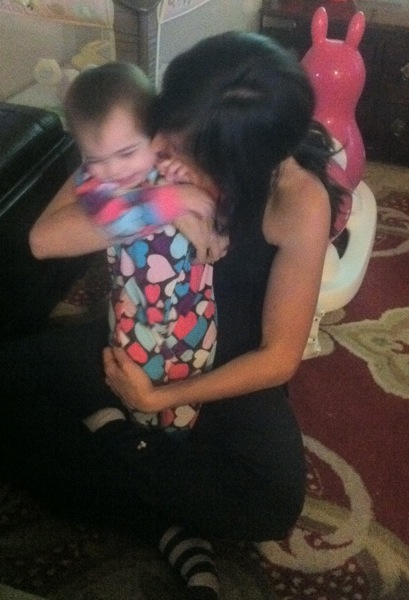 Let's see… what else happened this weekend?
The Pilot took Liv to her baby class while I was at work: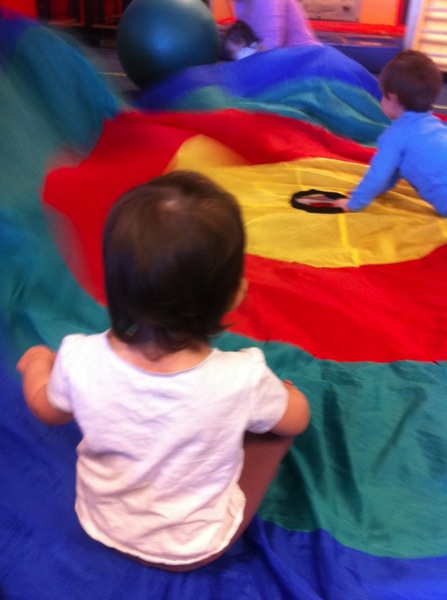 We had her first birthday photos taken -watching her smash the cupcake was my favorite thing ever
We went to friends' house on Friday night. I'm not sure how/why she hasn't tried it yet, but it was Liv's first time having pizza. She loved it! Pizza Friday may need to become a regular thing
aaaaand we had a date night! We were trying to decide between Life of Pi and This is 40, but decided to rent the latter.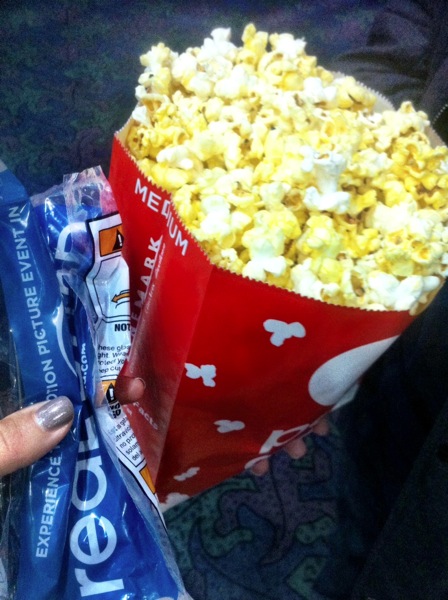 Life of Pi was in real 3D, and the cinematography was reason enough to see it in theaters- it was truly exquisite to watch. I hadn't read the book, but found it to be an amazing story about man's ability to survive and the animalistic nature of humans.
The movie does have religious themes in it, and while I try to keep my blog as religious as I do political (which is not at all), it gave us a lot to talk about on the drive home.
My date: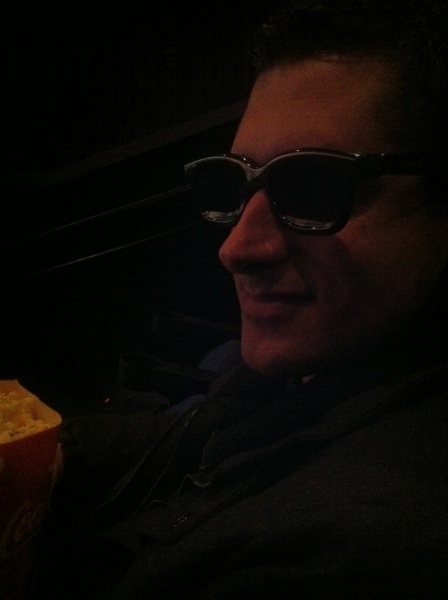 Here's what this week's tentative fitness plan looks like:
Sunday: Runday
Monday: OFF
Tuesday: HIIT and Strength (testing out Winter Shape Up workout 1)
Wednesday: Teach Zumba
Thursday: Teach Buff Booty and Glide
Friday: OFF
Saturday: Power yoga
As far as eats go, sugar detox is officially over: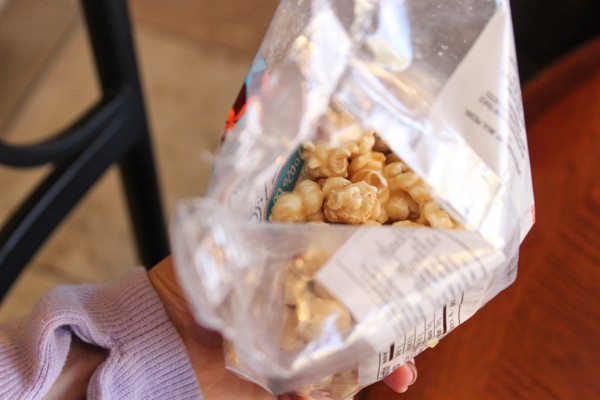 (white chocolate moose munch)
I feel like this past week was a good kickstart back into my normal eats, instead of the holiday variety which included a cookie or two after every meal. The fact that I made the detox on my own terms (wine, chocolate and goat cheese everyday), it wasn't too big of a deal. It feels nice to be back to normal-ish, though 🙂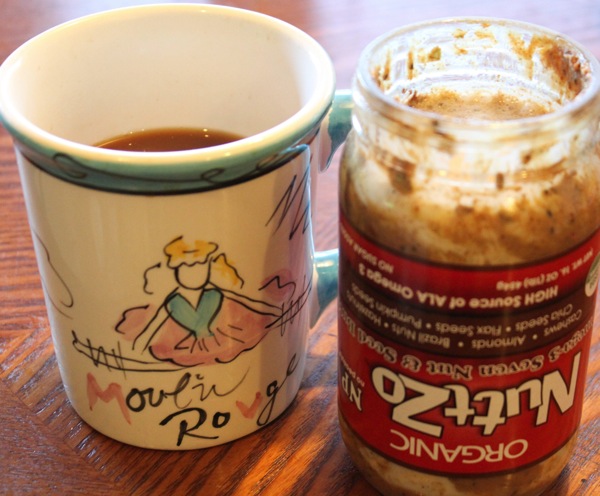 (Coffee and a jar of bfast cookie dough cereal to take to work)
Meal ideas:
–Kale frittata with millet crust
-Liv's birthday dinner: order pizzas and make cupcakes
-Slow cooker chicken tortilla soup
-BBQ pulled pork (for the Pilot), chicken, quinoa lentil salad
-Prep: amazeballs, chop veggies, make Liv's pancakes and turkey muffins, maybe try this Paleo bread 
Going to enjoy a lazy Sunday morning and then see where the day takes us.
Hope you're having a wonderful weekend!
xoxo
Gina
It's the LAST day of 12 Days of Fitness! Thank you so much to everyone who joined me for this fun little workout challenge. If you participated, please leave a comment and let me know how it went! Hopefully you enjoyed the extra credit blast to your usual workout routine.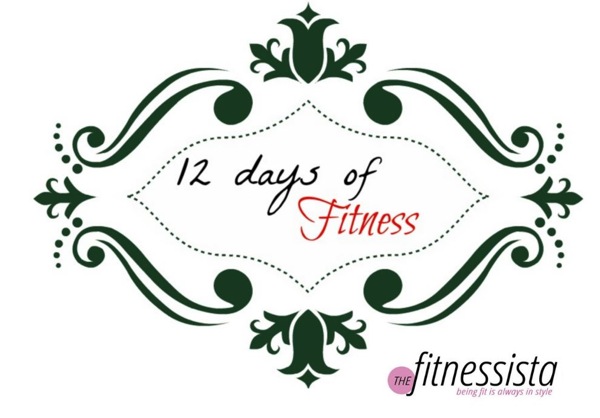 Here's the last day:
12 sumo burpees
11 weighted squats
10 overhead presses
9 lateral lunges (each side)
8 bicep curls
7 tricep dips
6 pull-ups
4 toe touches (each side)
3 mountain climbers (each side)
2 pushups
1-minute plank (can be 6 rounds of 10 seconds up, rest for 3 seconds)