Hi guys! How are ya?? It's Indian Food Wednesday! Who's celebrating?? To be totally honest… I haven't had Indian Food in a couple of weeks because last time I had it for dinner, we watched "The Cove" and I was traumatized and up sick all night. After taking a break, I think I'm ready for my favorite cuisine again 😉 I may attack it like a roti-crazed barbarian…..
The past couple of days, it's been POURING here in Orlando.
This little frog took shelter from the rain on the porch: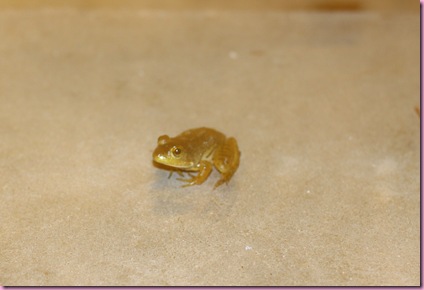 I know how you feel, frog. I'm a squatter too 😉
Last night, as tempting as it was to stay in from the crazy rain, I went to a hip hop class at one of the studios near Disney.
Remember in Center Stage when Jodie goes into the jazz class and busts out?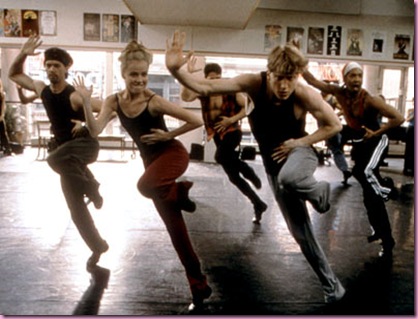 That's kinda what it felt like 🙂
Minus this, of course: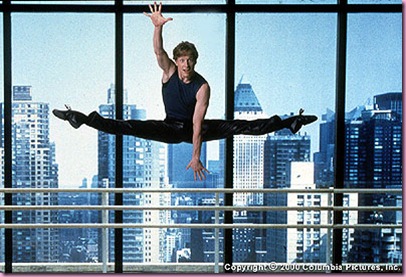 Source
The instructor who taught last night was seriously amazing. I learned a lot of fun hip hoppy moves and how to FLOAT, which definitely needs practice. We danced to an Outkast song and it felt SO good to take a traditional dance class with college kids and adults with a lot of dance experience. I'll going to see if I can take a jazz class this week 🙂
Some recent eats: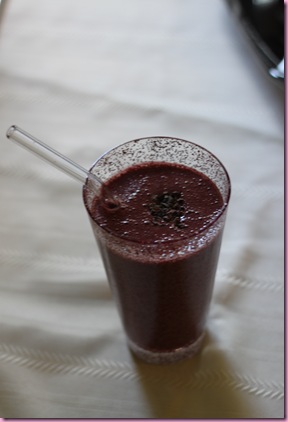 Kamut bread with melted Daiya and asparagus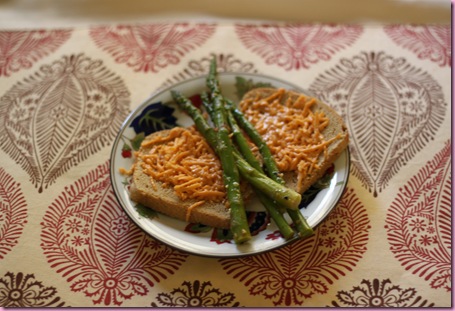 Further proof that Daiya is real cheese: the dogs come running into the kitchen when I open the bag. The smell of it is ridiculously authentic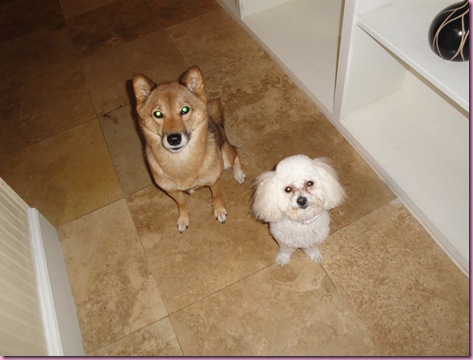 (Viesa is *above* begging… most of the time)
After hip hop and the end of Glee –I have to watch the rest today!- I had a little breakfast cookie assembly line going. One for my cousin (tree nut-free, so I used peanut butter instead of almond), one for my aunt, and one for me in a bowl so I can munch it after yoga.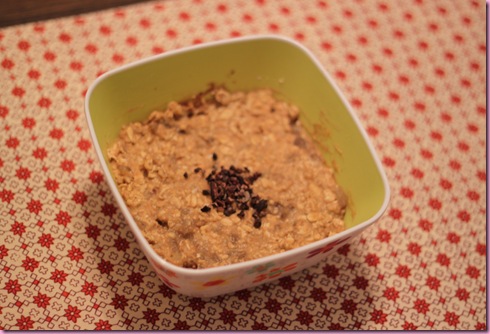 -1/2 C oats

-1 T almond butter

-1/2 scoop vanilla Sun Warrior

-Cinnamon and nutmeg

-1/4 C pumpkin

-half banana

-almond milk
+ apple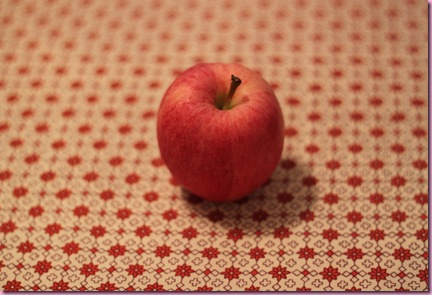 I'm off work today (!) so I'm going to do the yoga thang, send off some paperwork, make macaroons, spa appointment and look for a netbook…. I think it will make blogging at work a lot easier! 🙂
Have a fabulous day and I'll see ya later with my Nature's Pride recipe.
xoxo,
Gina
Something to think:
"My philosophy is that not only are you responsible for your life, but doing the best at this moment puts you in the best place for the next moment.."
Oprah Winfrey