(More like "chicken cordon goat" but that just sounds weird)
Hiiii 🙂 Thank you for all of your wonderful feedback on our new YouTube channel! Thank you to all of our new subscribers — I'm excited to see the channel grow and post more videos.
My legs are STILL sore from Saturday night's dance party… guess it had been a while since I got low haha. The best part was that nerdy dancing was ok, and I appreciate that.
Everyone called me into the circle to dance and I could not tell you what I did. Pictures will tell, I guess 😉 Those prickly pear margaritas were very nice.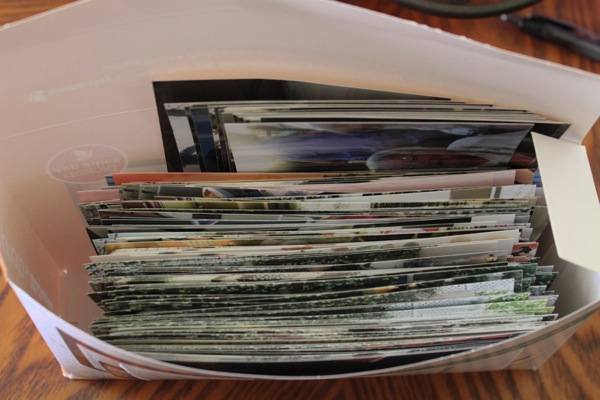 (All of my pics, ready to share with the fam and put into an album)
So far this week, Liv and I had just been hanging out with the pups – it's been relaxing and wonderful.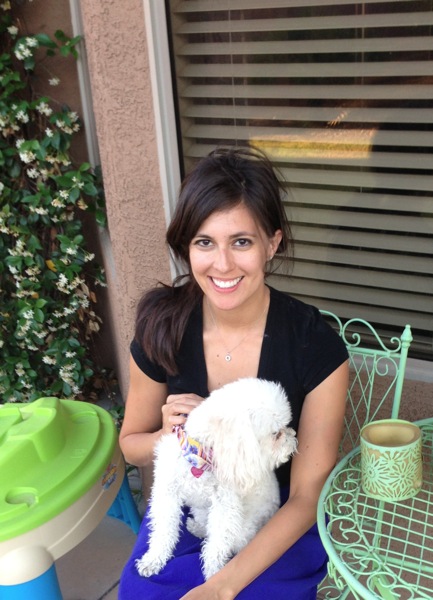 Yesterday morning, we went to an eye doctor appointment (which could have been a disaster, but she was super patient and awesome), have been chilling outside playing soccer when the sun starts to go down,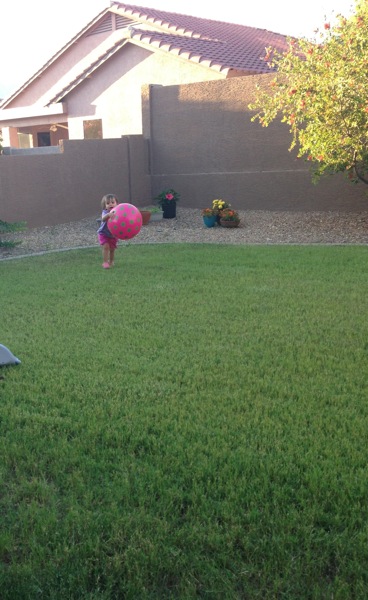 and we had some delicious chicken for dinner.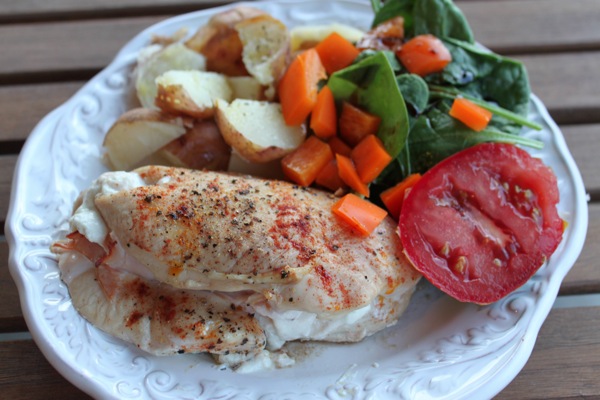 I wanted to experiment with a quick and healthy version of chicken cordon bleu, and when I looked in the fridge, we had all of the ingredients ready to go. I cut slits down the sides of the chicken breasts, stuffed with rolled maple turkey, goat cheese, and topped with olive oil, sea salt, pepper, garlic powder and smoked paprika. I baked them, along with some red potatoes, and served with salads. It was a super satisfying meal -the Pilot loved it, too- and it only took about 10 minutes to put everything together.
The Pilot did the bedtime routine with Oliv while I went to yoga hour, and during class, the instructor read an awesome quote.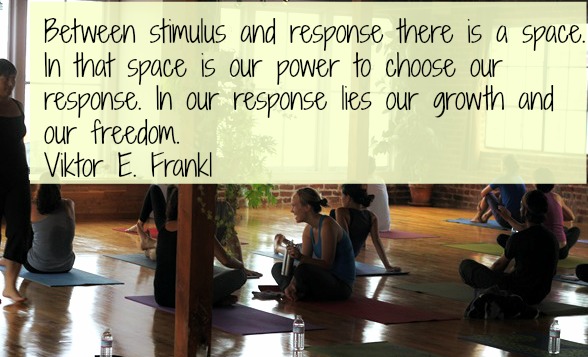 The word of the day was "peace" and the fact that it's something you have to seek out and make time for. It's so easy to rush around, pack your plate full of to-dos and forget to enjoy stillness in your daily life. Creating time for peace is something that's become one of my goals this past year, and while it's definitely a work in progress, I can already notice a huge difference on the days I take time to just slooooowwwww down and enjoy.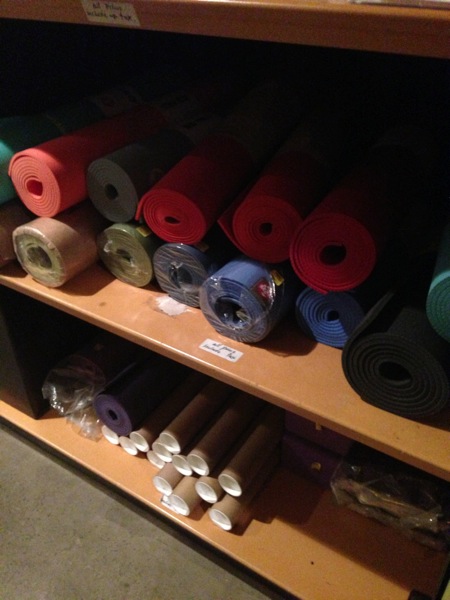 Every time I practice yoga, I can't help but wonder what it would be like to teach. It's something that I love so much, but selfishly, it's something I want to have that's just for me. When you teach a class format, a lot of construction and planning goes into the class, which gives a very different experience than just doing and enjoying. At the same time, I feel like by going through teacher training, it would depend my personal practice, even if I don't have the intention of actually teaching. Maybe it can be a goal for the very distant future.
If you could teach any class, what would you choose? Is there something you love to do that you'd never want to teach? 
Hope you're having a wonderful day <3
xoxo
Gina