Chicken tacos with homemade tortillas
aka everything you need in the world.
Hi friends! How are you?? Did you have a good weekend? We definitely did. It rained a lot, so we spent some time relaxing at the house, and Livi cheered during halftime at the football game.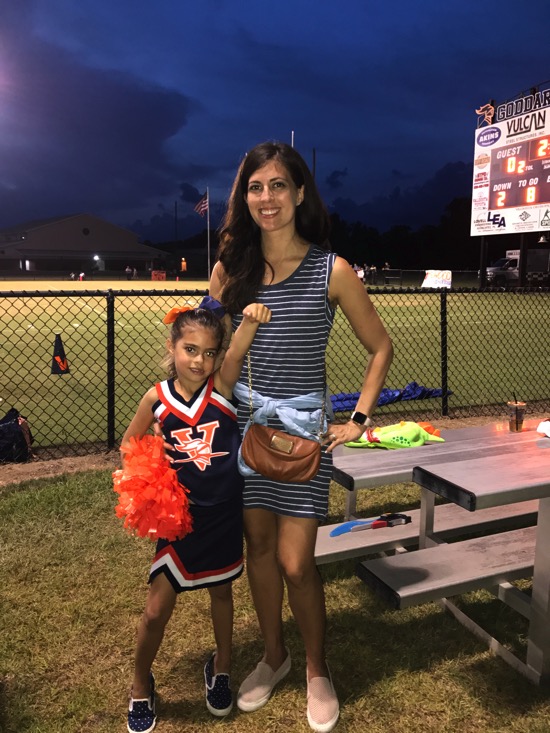 I have so many fond memories of Friday night football games, and it was such a blast to eat popcorn in the stands with Tinkerbell while Liv ran around with her friends. Watching her cheer during halftime was so much fun; she crushed it.
We had an AWESOME dinner that night, too. Ariana and I decided that taco night was in order, and decided to do it full-up with homemade tortillas.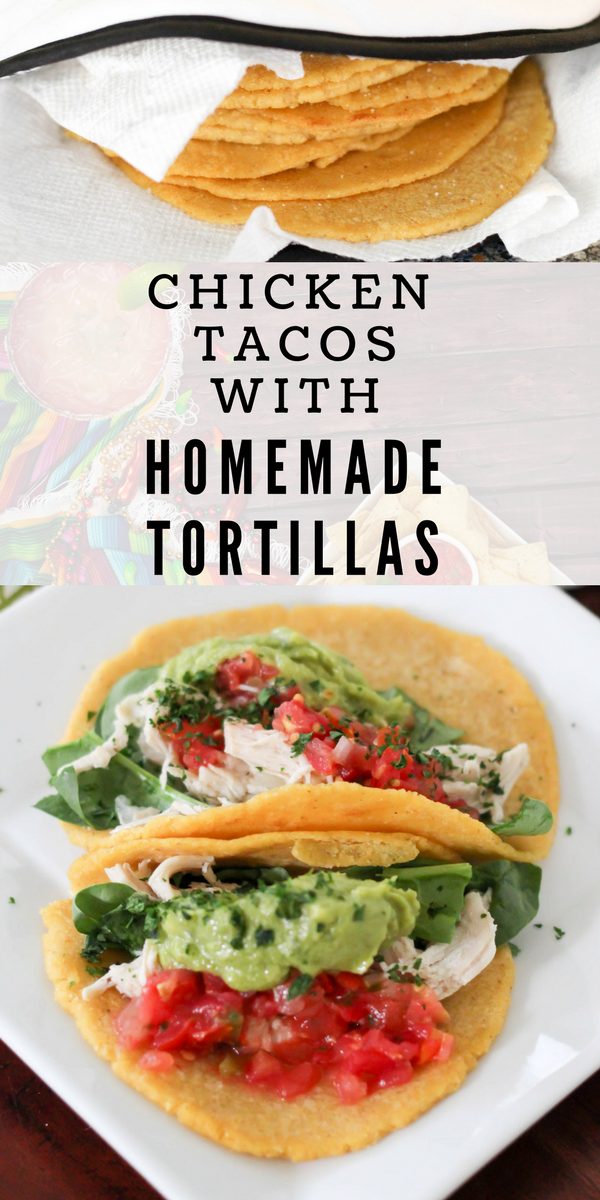 I've been pretty unimpressed with the tortilla selection here in V-town (#tortillasnob – I can't help myself) and from now on, I think I'll be making my own. It was super easy, and so worth it. You can also make the dough, flatten it into tortilla shapes, and store in the freezer (with parchment paper in between each one). Next time, I'll make more and freeze half so we can have tacos on the fly. 😉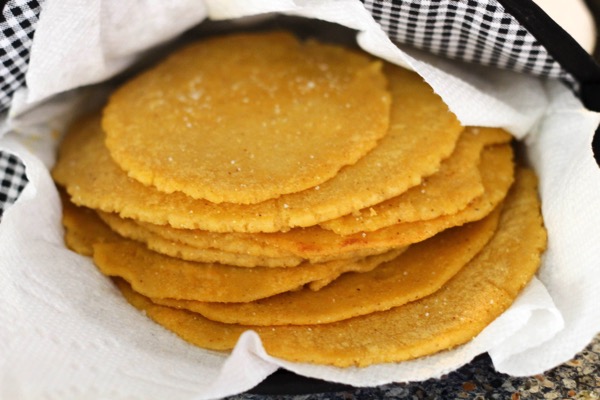 Quick and Easy Homemade Tortilla Recipe:
Supplies:
Masa (we ordered this one from Amazon)
Tortilla press (not totally necessary but awesome if you want them to have a uniform shape and thickness. My nana often just patted them by hand)
Lime juice
Water + salt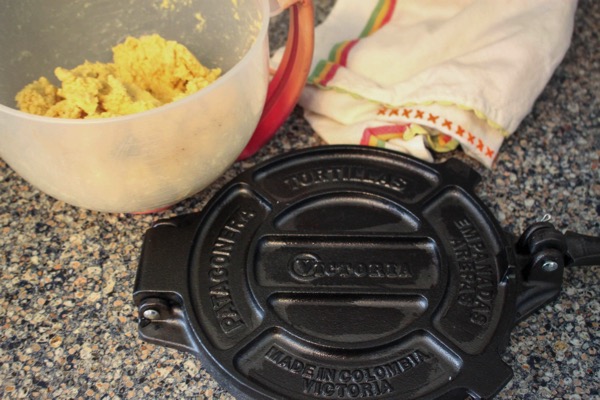 In a large bowl, we added 2 cups of the masa, 1 cup of hot water (from the Keurig) and the juice of one lime. We stirred it up until it was a doughy consistency, and then let it set, covered, for an hour.
After this point, when you're ready to make the tortillas, separate the dough -it's easy to just split it in half over and over again until you get the size you want- and roll into balls. Place plastic wrap on each side of the tortilla press, to keep it from sticking. Press, each one and set aside. This is when you can freeze the tortillas to cook later, or cook it up!
I cooked them on the griddle in ghee on medium heat for about 1 minute on the first side and 30 seconds on the second side. Before placing in a tortilla warmer to keep warm, I sprinkled them with sea salt.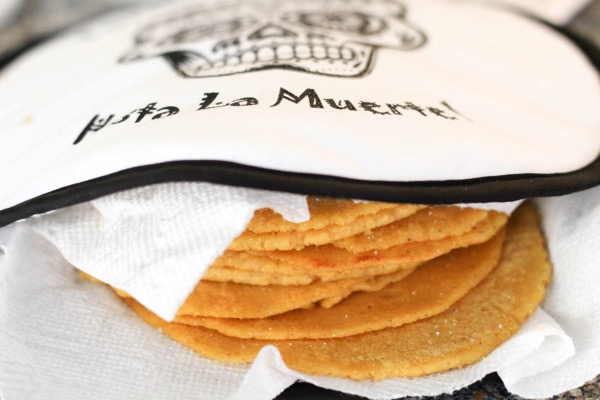 We served them with mashed black beans, and topped the tacos with shredded chicken (cooked in the Instant Pot! AHH it's only $99 right now too), and whatever toppings everyone felt like: guacamole, spinach, salsa, sour cream, cilantro and cheese.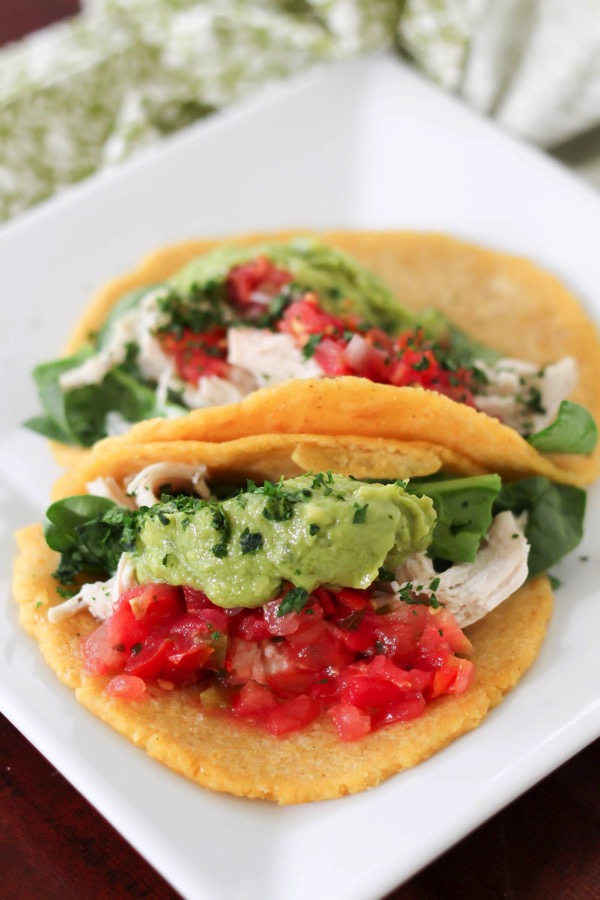 (For the Instant Pot chicken, I just set two chicken breasts into the IP, along with 1/2 a chopped yellow onion, and seasoned well with salt, pepper, cumin, garlic powder, and oregano. I added about 3/4 cup bone broth and set it on Poultry for 10 minutes. When the chicken was done, I let the pressure slowly release and removed the chicken. After shredded it in a bowl, I added it back to the Instant Pot to warm through.)
We also made a trip out to Wild Adventures, of course,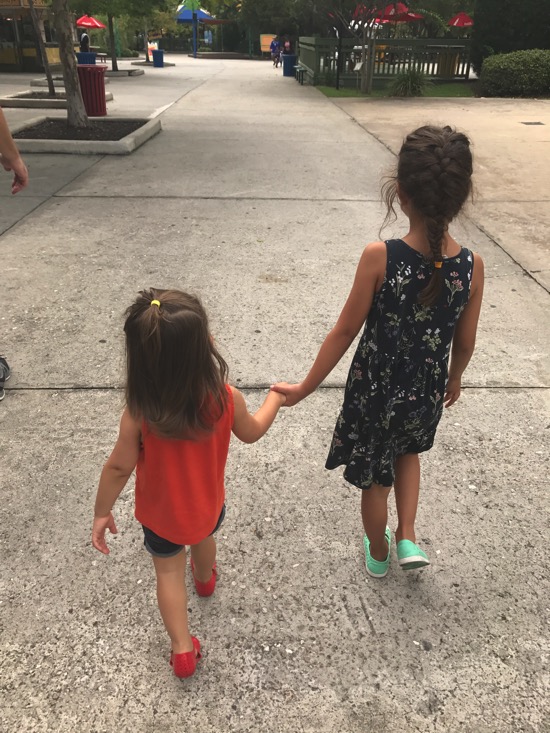 and said our "See ya laters" to Ariana after such an amazing trip out here.
Hope you all had a wonderful weekend, too! Did you do anything fun? Any fitness events??
xoxo
Gina
Looking for a workout? Here ya go! New one will be up in the am, too.