Chocolate-Covered Katie's Chocolate Chip Cookie Dough Bars
Hi friends! How's the morning going? Hope your day is off to a great start! I was so excited when I checked the mail to see that Katie had sent me a copy of her new book, Chocolate-Covered Katie. We've been blog friends since the days of yore (7 years!), and her banana bread in a bowl is one of my all-time favorite quick and delicious breakfasts. Though I've never met her in person, we've kept in touch and I've loved watching her blog grow and the success she's created for herself. It always makes me happy to see fellow bloggers and women crushing their goals and accomplishing amazing things.
Her book is absolutely beautiful, and PACKED with healthier versions of classic desserts.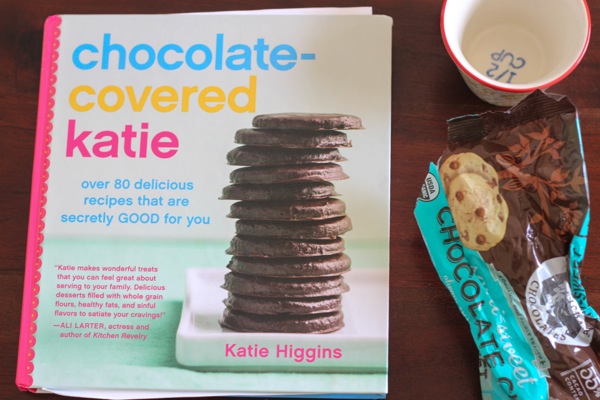 When I say "healthier," I mean that the recipes include whole ingredients and include whole grains, healthy fats, and natural sweeteners (like dates, honey, maple syrup and coconut sugar). The recipes are vegan, with many gluten-free options included. She even sneaks veggies into some of the dishes. 😉 They're simple to make, and absolutely delicious.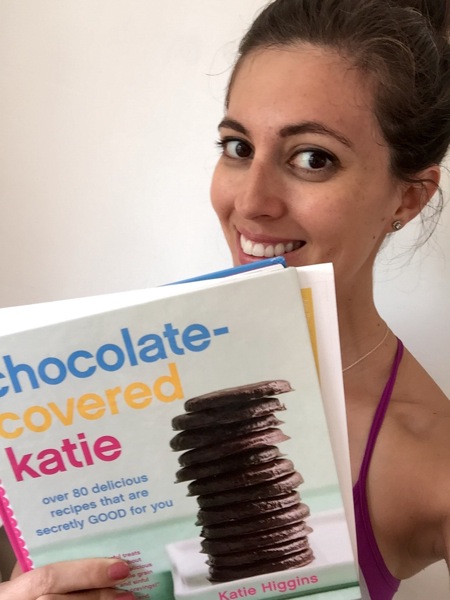 I can already tell that this is going to be covered in chocolate splotches and well-worn within no time. I'm excited to make my way through the recipes!
The first one I tested was a homemade bar recipe, since we had all of the ingredients on hand and it was snack time.
Chocolate cookie dough bars.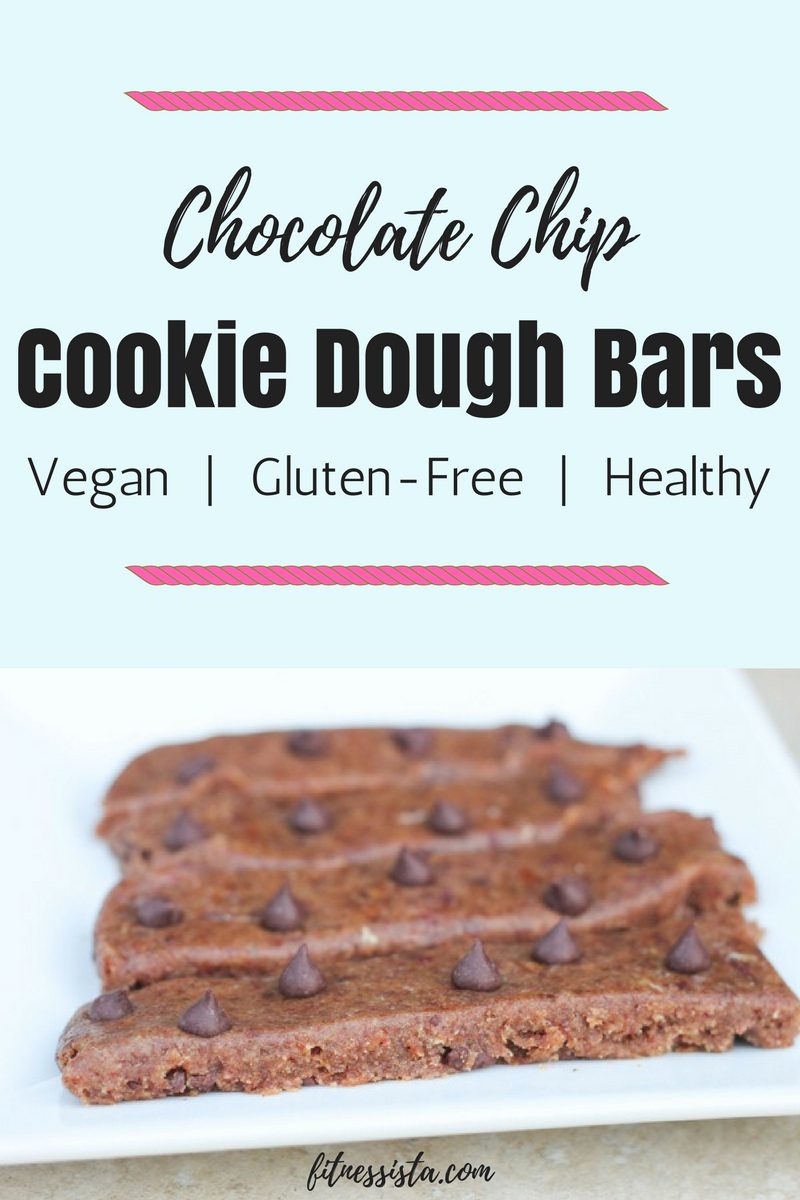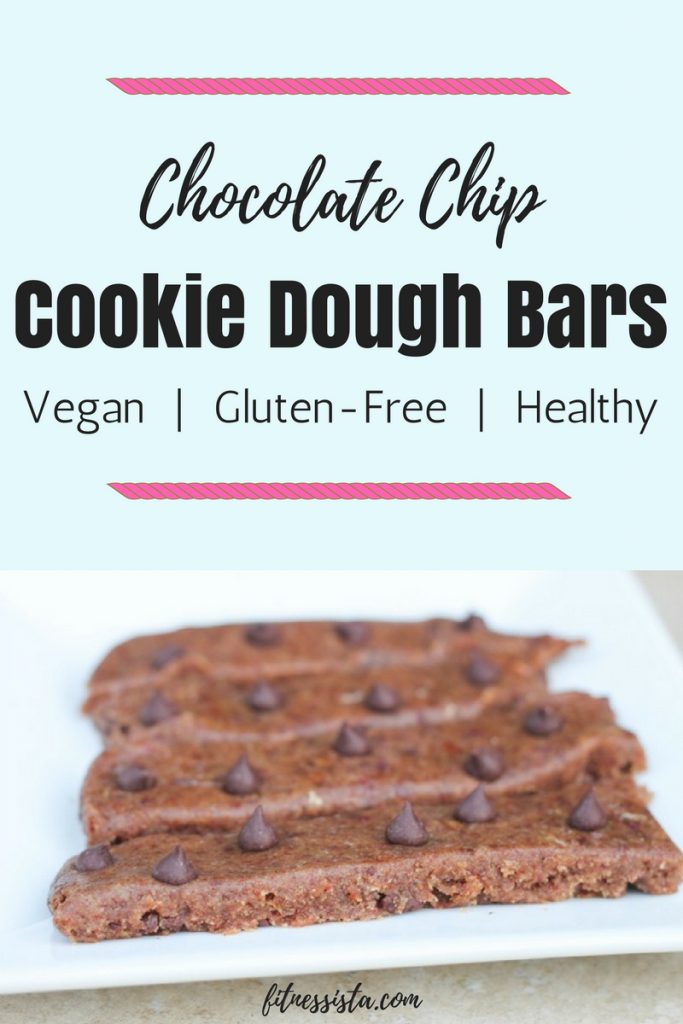 These are date and almond-based, way more delicious and far less expensive than the store-bought versions. Bonus: they were extremely quick to put together, so Liv and I were able to enjoy a delicious (and secretly nutrient-dense) snack within minutes.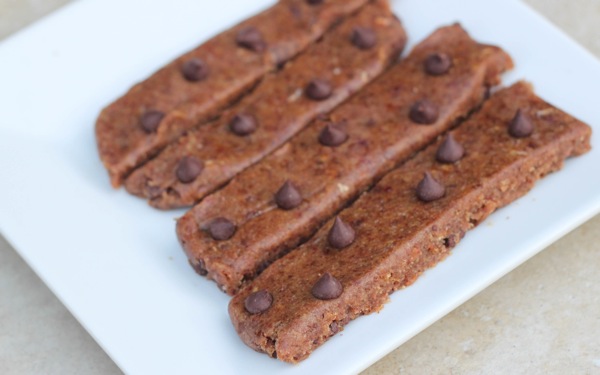 Katie kindly gave me permission to post the recipe to share, so here it is if you're looking to switch up your snack game!
Chocolate-Covered Katie's Cookie Dough Bars
Prep Time:

5

Total Time:

5 minutes

Yield:

1

2

1

x
3 cups

packed pitted dates

1 1/2 cups

raw nuts of choice

1 1/2 teaspoons

pure vanilla extract

1/2 teaspoon

salt

1 ounce

chocolate bar of choice, optional
chocolate chips or homemade chocolate chips for garnish
Instructions
In a high-quality food processor, blend all the ingredients, except the chocolate chips until a fine crumble forms. If the mixture is too dry, add up to 1 tablespoon water. Divide the dough evenly between 2 gallon-sized resealable plastic bags and smush each into a ball. With the dough still inside the bag, use a rolling pin to roll it out until it fills up the entire bag. Repeat with the second bag.
Cut away the top sides of the bags so that the dough is expose. Using a knife or a cookie cutter, cut into bars. Press a few chocolate chips into each bar if desired. Store leftovers in a covered container at room temperature for up to 3 days, refrigerate for up to 2 weeks, or freeze for up to 2 months.
I highly recommend checking out
her book
for some amazing smoothie, breakfast, dessert and snack recipes. Just leave a comment with your all-time favorite cookbook, and I'll pick a lucky winner to receive a copy.
Have a lovely morning!
xoxo
Gina