Hey hey hey 😀 Hope your Friday is treating you well! Some friends have let me know that the new bloggy has dropped off Google reader planet– there's a button on the right-hand corner now if you'd like to re-subscribe. You know how much I adore each and every one of you and would greatly miss your faces 😉
I did lounge by the pool for a while –did the read until I'm sweating, dunk in the pool to cool off, repeat combo– and then came inside for a snack before going to work.
Little figgies: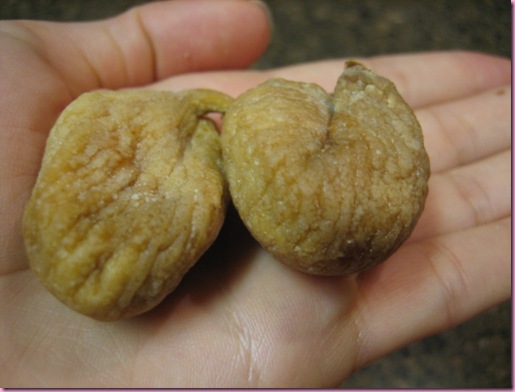 And a delicious Larabar: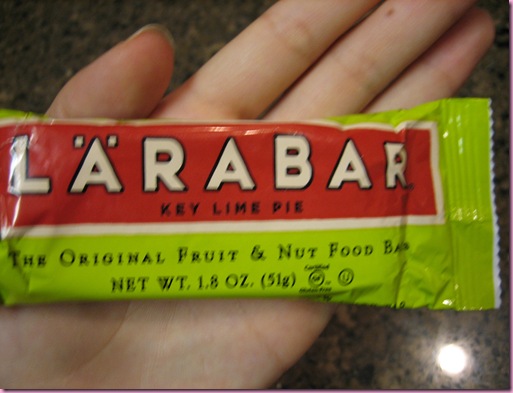 I went into work to train my funny quotes lady and had to tell her I'm leaving for school in 2 weeks. It kinda bummed me out a lot –I'm going to miss her- but we'll start training again when I get back and I told her she could text me anytime and that I'd give her workouts to do while I'm gone.
I FINALLY decided on a dessert to take to the squadron party tonight from this cookbook: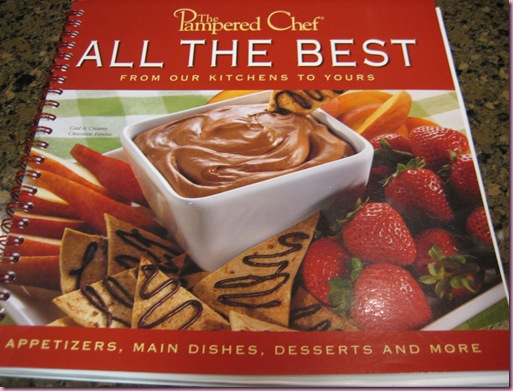 Great EASY entertaining recipes!
Chocolate Macaroon Pizza: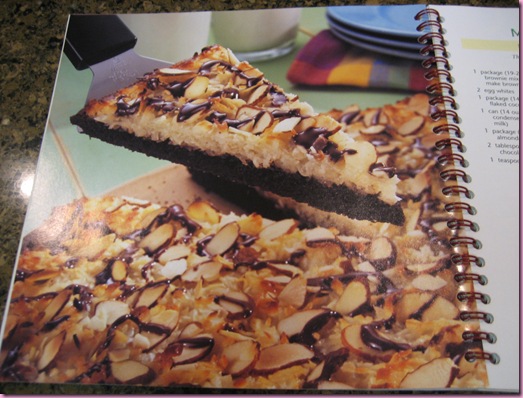 I made them in bar form instead of pizza form.
Before the chocolate drizzle: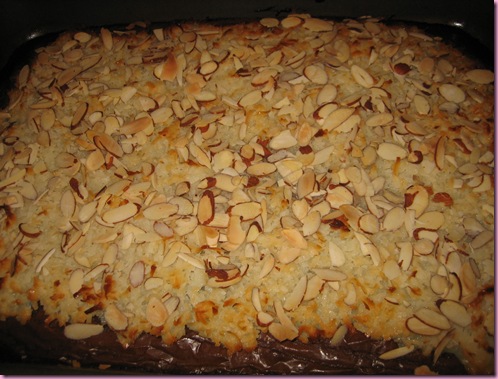 After the chocolate drizzle: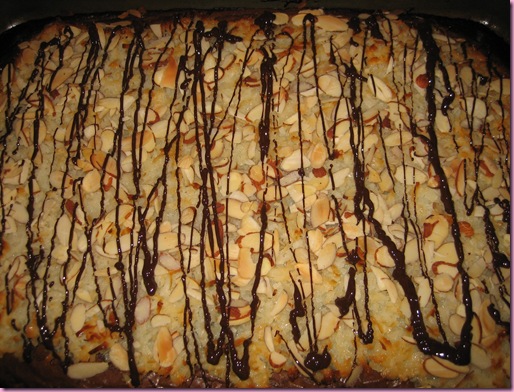 All cut up and ready to take: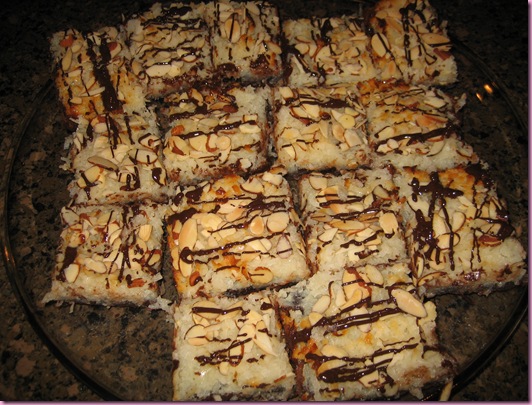 Check out these LAYERS!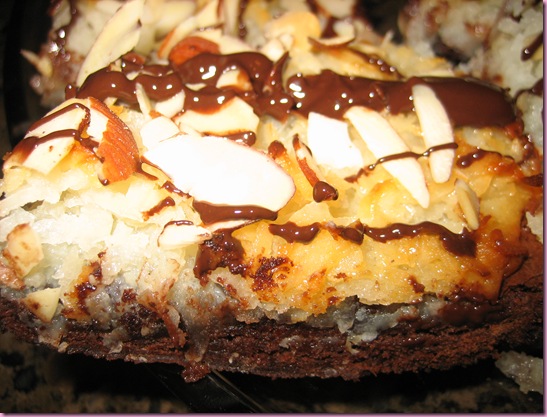 Brownie crust, coconutty goodness on top. And I just had a foodgasm 😉
A little perk-me-up: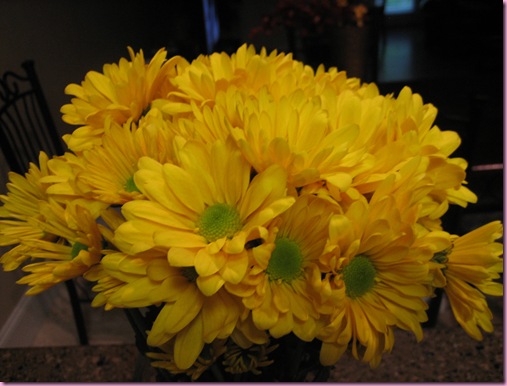 I'm a strong believer in buying yourself flowers. For around $10, it's a great way to cheer up a room and I love having fresh flowers in the house 😉
I went to train my second appointment for the day and went to the squadron party, which was a lot of fun. I held a lot of cute babies (don't tell the pilot) and chilled with the girls. I did have a couple bites of a coconut bar and it was blissfully delicious and some unpictured hogcorn (popcorn popped with jalapenos..a fighter pilot tradition).
Our drive home may have had a liquor store interlude: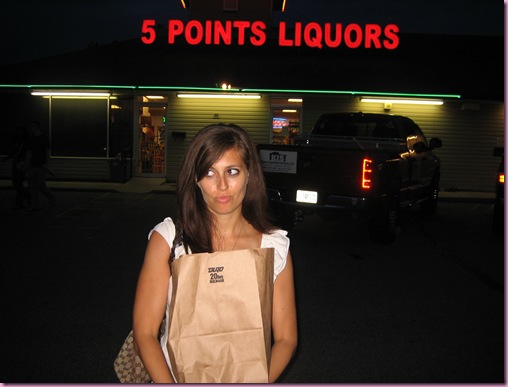 Guilty!
2 bottles of organic wine to have in the casa and I poured myself a hefty glass when we got home. It's Friday, eh?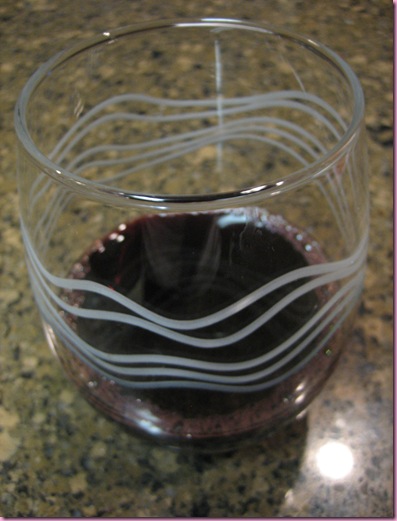 Dinner was a Sunshine burger with Annie's ketchup: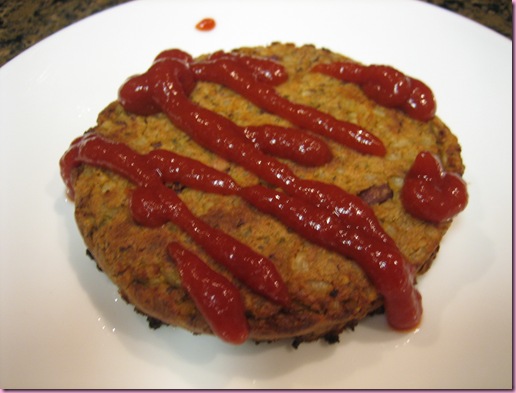 And roasted veggies: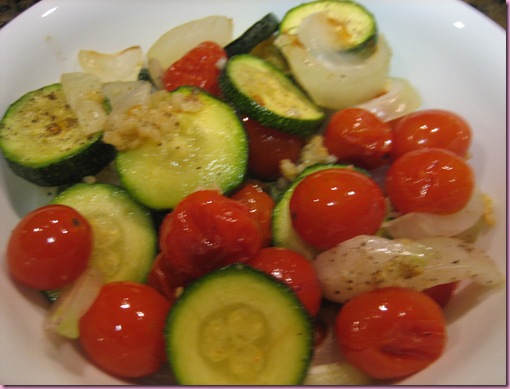 I burnt myself on the pan and dropped the "F" bomb. I used to be so proper but being married to a pilot has taken that away from me 😉
Well I'm off to finish my glass of vino, curl up with the pilot and watch a movie. There's a 5k race in the morning that I've been planning on running, but it's supposed to be storming, so we'll see if I go. I'll run in a rain, but not in a crazy thunderstorm!
Have a great night <3
xoxo,
Gina
Shout out to Jennie in Wonderland who made my shimp recipe! 😀