Hey everyone! HAPPY FRIDAY! Hope you're all having a great day 😀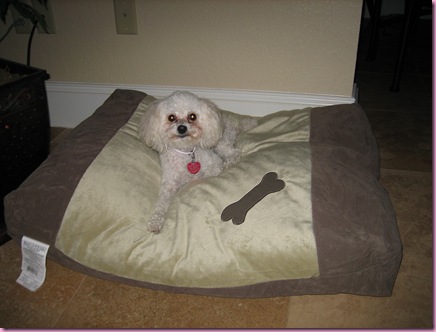 (Little queen)
After staying up for a while adding some raw recipes to the bloggy, I fell asleep on the couch watching Coyote Ugly and dozed on and off waiting for the pilot to get home. He didn't get home from his flight until 3:30!! So needless to say, it was a weird night of sleep –the puppies go CRAZY when he gets home- and he's still snoozing right now 🙂
I had a lovely Raw Vegan Red Bull (green juice) to wake me up a little: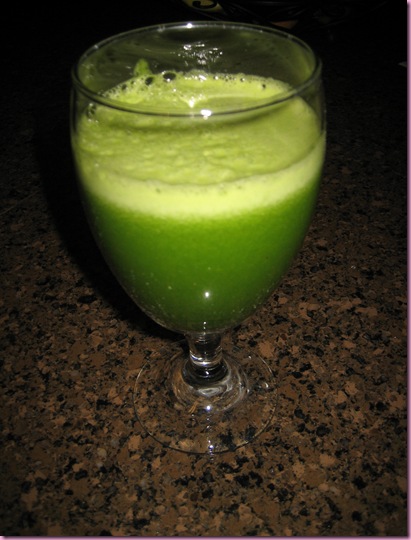 It had 1 large green apple, 1/2 english cucumber, parsley, spinach and 1/2 lemon
After catching up on the blog world and starting to let the zombie feeling fade away, I had the rest of my bfast- a sludge!
Before: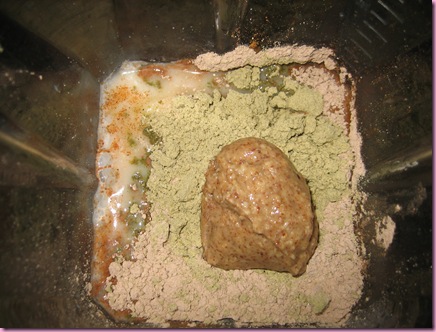 Gorgeous, isn't it? Haha
After: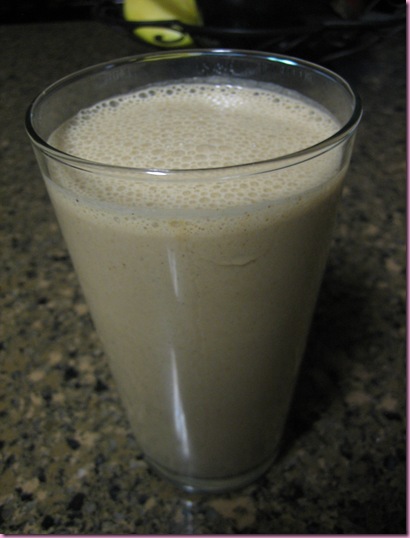 That baby had hemp milk, frozen nanner (freeze your bananas for smoothies and you won't have to use ice!), chocolate brown rice protein, Vega Smoothie Infusion, sea salt, Stevia and cinnamon. Hit the spot!
After a week of dreariness in Valdizzy, the sun finally decided to make an appearance! Usually I spend most of the day cleaning on Fridays, but I was thinking of going to the pool instead. When I tweeted whether I should clean or roast, Ange was so kind to point out that it was a no-brainer 😉
This looks much more tempting, anyway….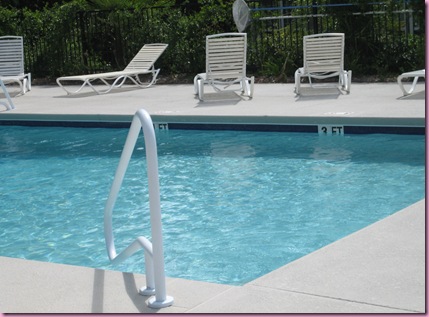 I also might make some of these bad johnnies: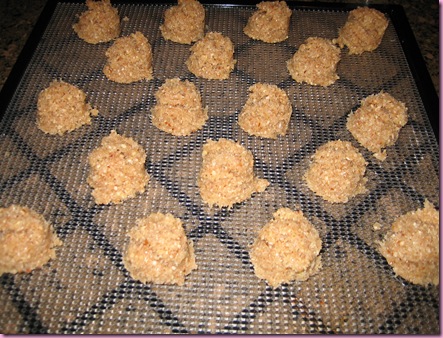 It's time… and I still owe the Summer Shape Up winners their batches of macaroons 😀 Slacker!
I've got a couple of training appointments today and later tonight, a squadron party.
The wives in our flight were asked to bring a side dish or dessert and I have NO IDEA what to bring :/ Any ideas?! It has to be something I can buy the ingredients for and make within 3 hours…
Well I'm off to roast and read until I have to go to work.
Have a very happy Friday!
xoxo,
Gina
******A question: I've got a lot of work to do on the bloggy still and plan to add more to it every day now that the layout is the way I've been wanting it.. is there anything you girls would like me to add?? On the top bar I plan on adding a playlist section, the full 12 week Summer Shape Up Plan and adding cardio/strength workouts to the workout section. Please let me know if there's anything else you'd like to see!