Hi friends! How are you? Hope you're having a glorious Sunday morning 🙂
Thank you so much for your sweet comments on the Pilot's return. It still doesn't feel real <3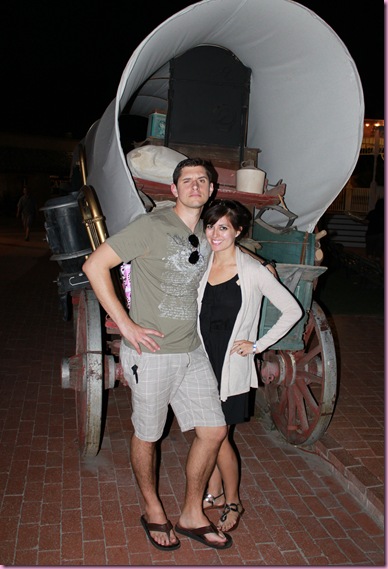 Last night, we went with the fam to Pinnacle Peak for dinner. The Pilot wanted a steak, and I'd been wanting to take him there since it's a total tourist trap- he'll need to know all of the random places we'll go when people come to visit 😉
It's located in a plaza with Western-style stores: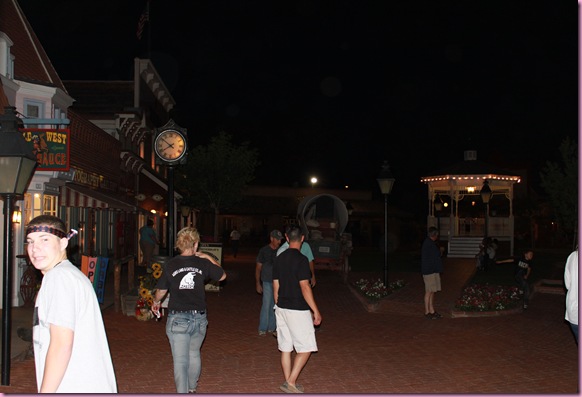 photo ops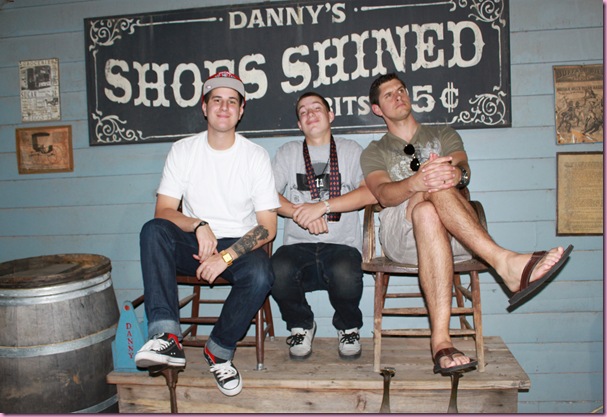 and the restaurant itself has ties lining the ceiling, since they're forbidden.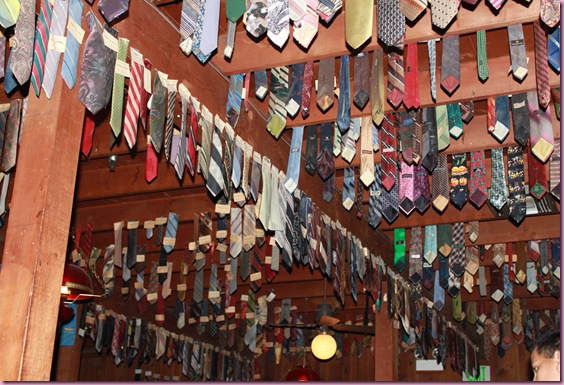 So of course, all of the boys wore ties 🙂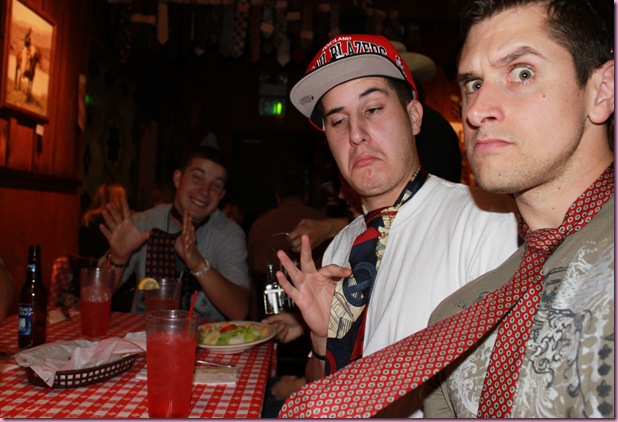 They make a big hooplah over the ties-  the "sherrif" comes over to the table banging a cowbell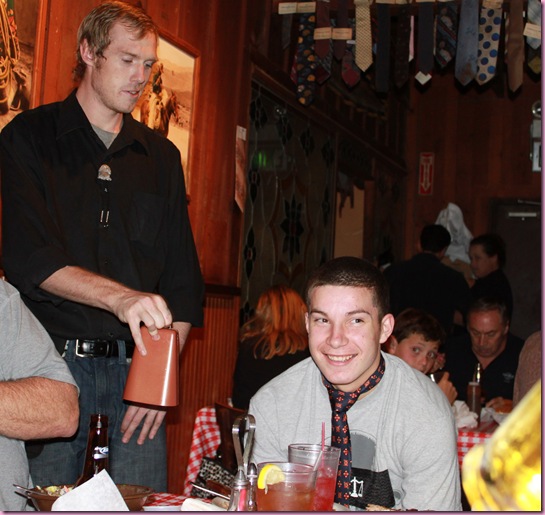 they order the "law-breakers" stand up and each of their ties are cut off, to be hung on the ceiling.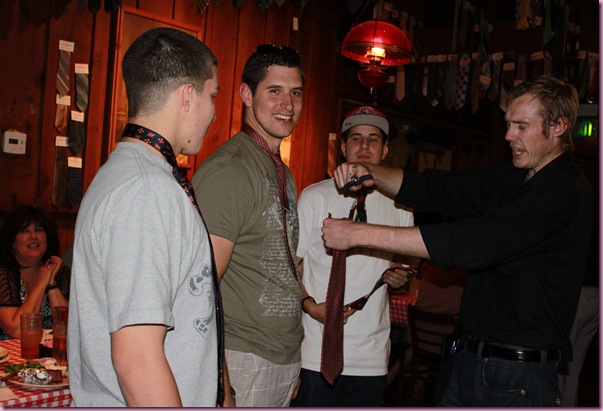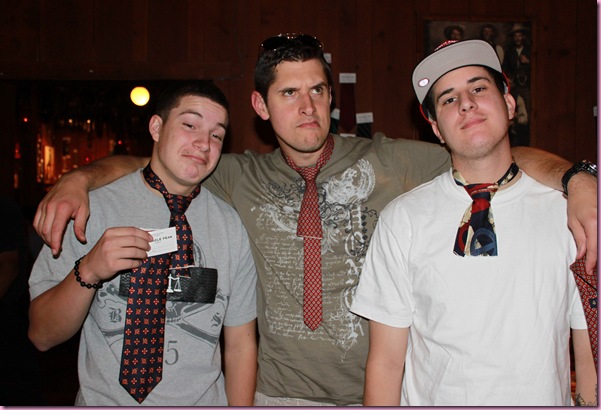 Despite the pomp and circumstance, dinner was pretty delicious.
I had a club soda and SALMON 🙂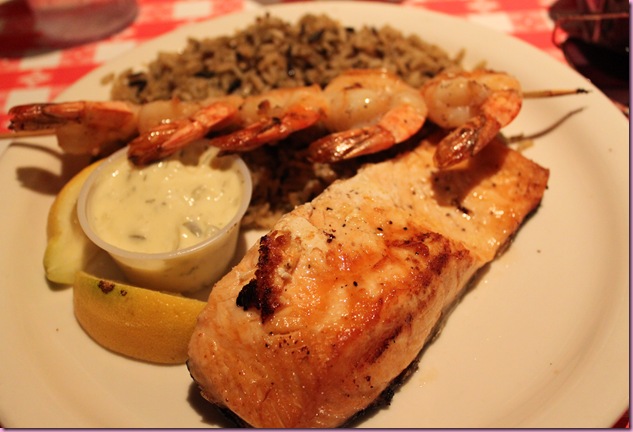 (Shrimp skewer shared with the Pilot, rice donated to my uncle)
some broccoli + salad with Italian dressing: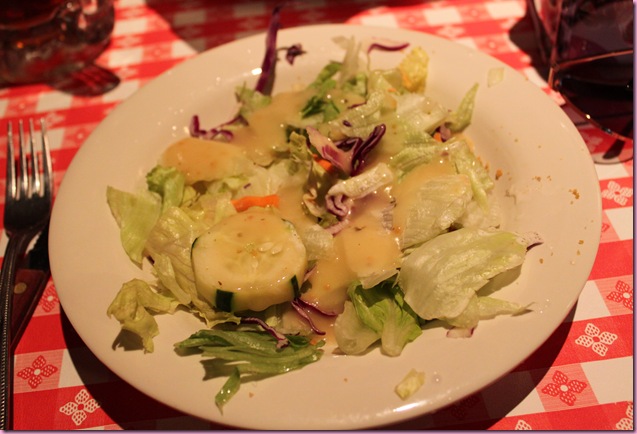 Iceberg lettuce salads usually aren't my thang –I like dark mixed greens better- but last night, it was perfect and refreshing 🙂
After dinner, we walked around the little shops, I hung out with the fam and Meg, and the boys were goofballs together.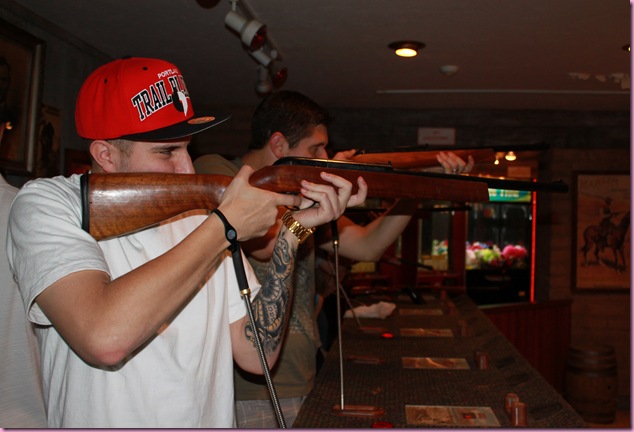 Everything is as it should be 🙂
We're off to see what kind of shenanigans we can get into today. See ya later!
xoxo
Gina
Something to talk about: Do you have a tourist trap restaurant in your area? Do you ever go there, or stay far away?
Today's workout jam: "Give Me Everything" Pitbull feat Ne-Yo [LOVE this song and it's perfect for hills (verses) with tempo work (chorus)]