Morning friends! How are you?? Hope you're having a great morning <3 Thanks for the awesome comments to my ridiculously random post

I've had so much fun reading them.
Right now, I'm blogging at the car dealership: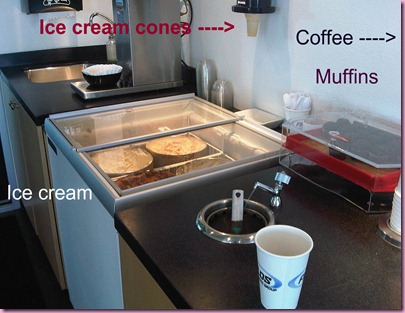 (Car Dealership dessert bar)
The original plan was to get the coolant topped off before yoga (it told me it was low, so I brought it in) and turns out I needed an oil change and something else (? haha) so I'm here chilling in my yoga clothes, enjoying the coffee and free WiFi. Looks like yoga won't be happening, but Dance Trance later tonight will

For dinner last night, I enjoyed the second half of the raw tacos meal.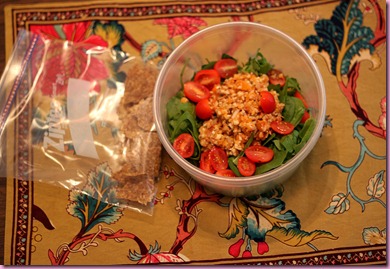 It was really delicious but ended up being a fail as far as raw tacos go- it was more like a raw Mexican chicken salad
#1: The tortilla ended up being chips because I left it in the dehydrator way too long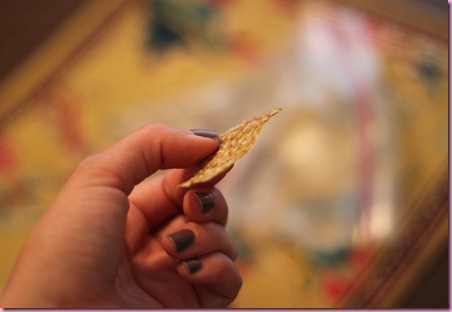 #2: The taco meat ended up being like faux raw chicken, because I used almonds instead of walnuts and didn't have any sundried tomatoes on hand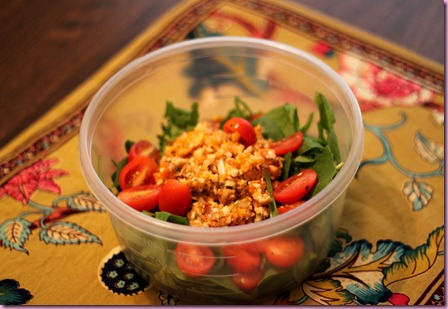 Oh well- you live and learn, eh? I'll post the full recipe when I tweak it to perfection

I also munched an organic kiwi: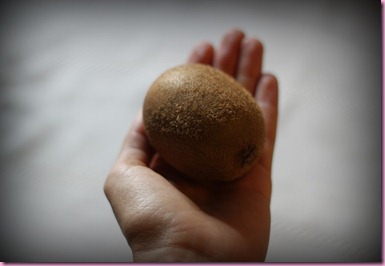 While my meal was less legendary than anticipated, work was so.much.fun last night. We were slow for a little while, so we had a yoga challenge in the store. One person started a yoga flow, then the next person repeated the flow and added something on. We ended up with a CRAZY long flow- it was kind of a blasty

Breakfast this morning was on the lighter side and simple, because I thought I'd be sweating and downward dogging right about now: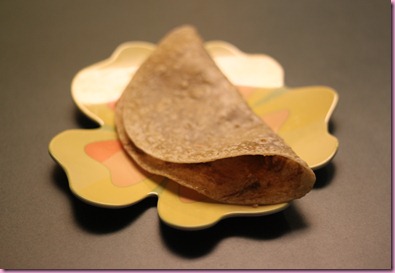 Brown rice tortilla + almond butter and jelly
The classic never dies

Plan for the day:
-Book proposal
-Blog + Lunch + work stuff
-BLACK BOOTS! (still on the prowl)
-Dance Trance (I heard a rumor that this week's new routine was G6? Stoked)
-Rainforest Café (VOLCANOOOOOOOOOO!)
See ya later today!
xoxo,
Gina
Today's tip: Fave lululemon pieces! Since I've divulged my place of employment, quite a few of you have asked what my favorite pieces are.
Here are some of the things I LOVE: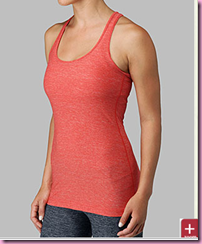 This is my all-time fave. I wear the Cool Racerback or the Power Y almost every day. It's really light, stretchy and comfy.
The Power Y has a built-in bra with cups that you can take out if you want to. It's great for power yoga because even when you're drenched in sweat, it dries really quickly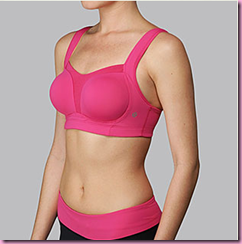 This bra changed my life. I had a Victoria's Secret bra that I LOVED (the shock absorber, which they discontinued) and since then haven't found anything that's worked out well. When you wear the Ta Ta Tamer, NOTHING moves. I was sprinting on the treadmill and almost shed tears of joy, haha. Bonus: no uniboob. Baller.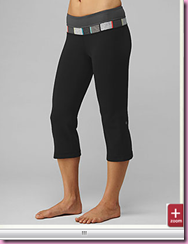 Another thing that I wear almost everyday. I love the length of these and like all Groove pants, they're made of luon, which has a 4-way stretch. There's a little pocket in the waistband and they're reversible, so if I don't want to match the waistband, I just wear them inside out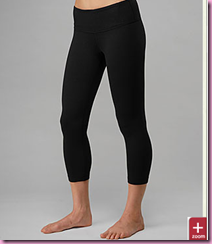 I don't have these yet, but hope to get some today or tomorrow. Some of the girls at work wear them everyday and they look SO comfy.