Hi friends! How are ya? Hope you're having a great night <3
This afternoon was pretty chill- I took care of work/biznazz things and had a lil snack between the hustle and bustle.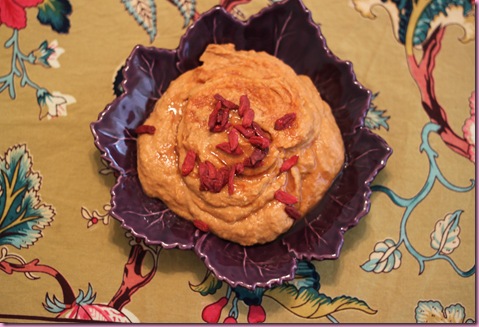 All hail the pumpkin blob 🙂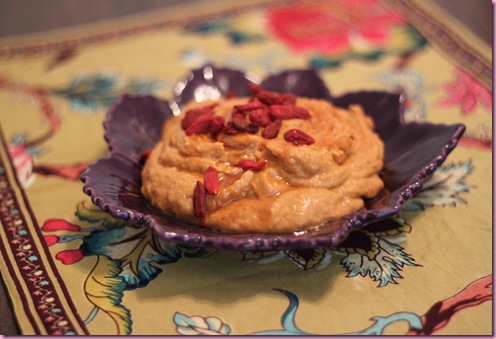 -2/3 C-ish of pumpkin
-1 scoop of Sun Warrior
-Stevia, cinnamon, gingah, cloves
–BAT EYES! (aka goji berries- on promo right now!)
-Drizzle of maple syrup
Lunch was this beauty: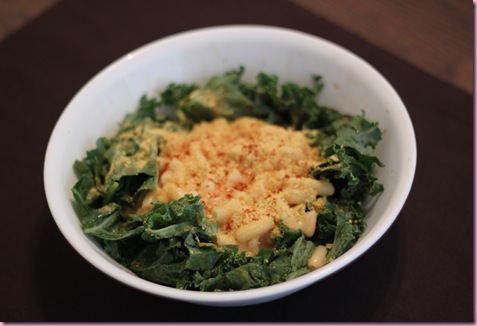 Kale salad topped with Amy's Mac n' Cheese with DAIYA!!!!!!!!! (Ashley saw me squeal with joy when I saw it at Whole Paycheck)
The only thing that would make this meal better would be if it was made with brown rice pasta instead of rice pasta, but I'm not one to look a gift horse in the mouth 😉
I would never 🙂
It was amazing fuel because I participated in a Gina triathlon today:
(Sweaty Betty)
Yoga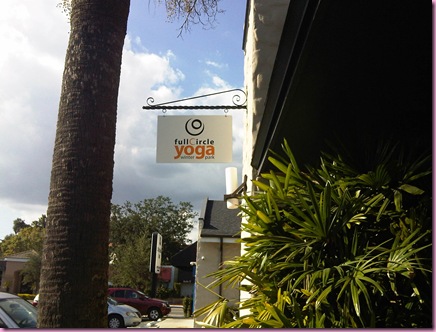 (My first Ashtanga class- I LOVED it)
Run
A little over 2 miles with Katy 🙂
and
DANCE TRANCE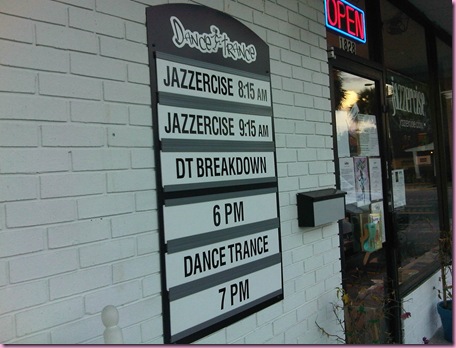 Which had me feeling so fly like a G-6 😀
That's my kinda triathlon.. especially since I can't ride a real bike. Or swim 😉 Minor details, eh?
(Just joking around, too- definitely lot belittling the crazy impressive amount of endurance and training it takes to do a real triathlon. That's fo sho)
If you could make up your own triathlon, what would it consist of??
I'm off to do the dinner thang and shower 🙂
See ya in the AM <3
xoxo
Gina