Hey hey! How are you? How was the weekend?? Ours was a great one.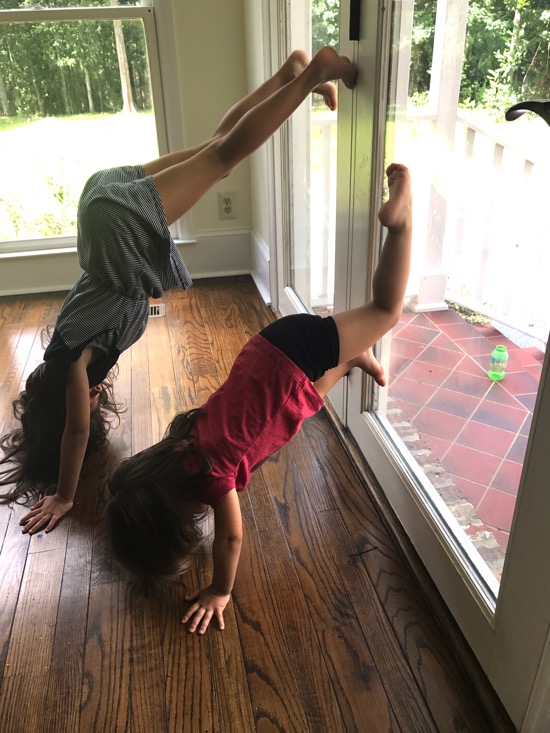 (Monkey see, monkey do.)
I can't believe Summer Shape Up is over! I hope you enjoyed the challenge, and if you'd like to participate in Barre Bootcamp (coming up September 18), please send me an email or drop your email address in the comments to get first dibs on a spot.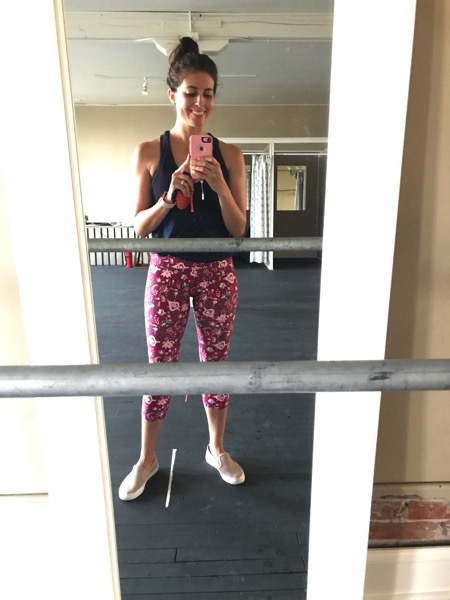 Over the weekend, we caught up with some friends, hung out at the house, enjoyed a date, and got some major chores done (<— not really *fun* but feels great when it's over). Our garage doesn't look like a mess of boxes anymore, and our little gym is coming together. I'll share it when we get it all put together! I still want to add a water rower to the collection and feel like I could do everything I need here at home. Now if I could only figure out how to become a morning person we'd be SET.
Friday night, I met up with some friends from the yoga studio to say "see ya soon" to one of the owners.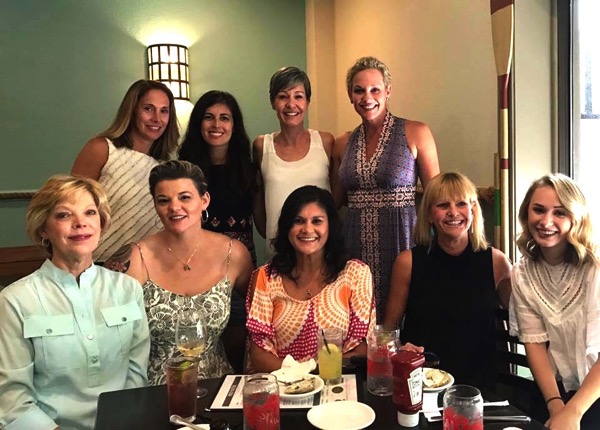 I've only known Meghan since we've been here in V-town, and she is an incredible instructor and mentor. I know our paths will cross again soon, and we'll all miss her dearly. She may be hosting some retreats or events coming up, so I'll be sure to share the word.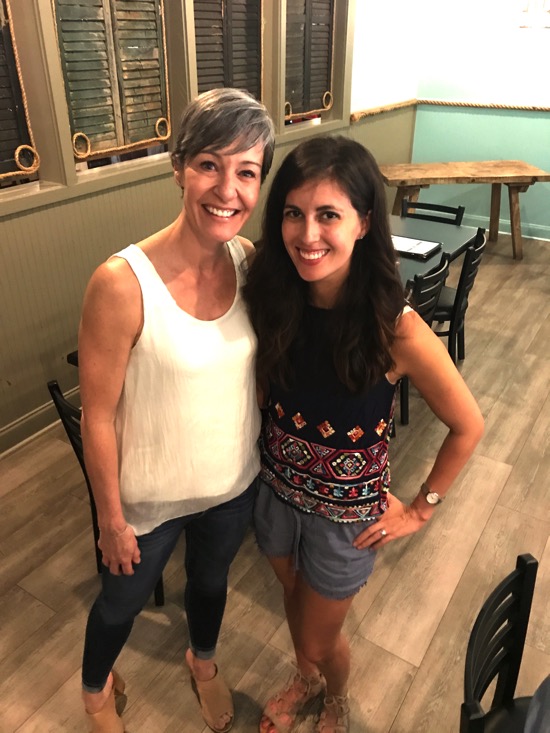 After enjoying a cocktail with the crew, the fam and I headed to The Mix for froyo. Weekends are for giving our children excess amounts of sugar past their bedtime. Livin' it up.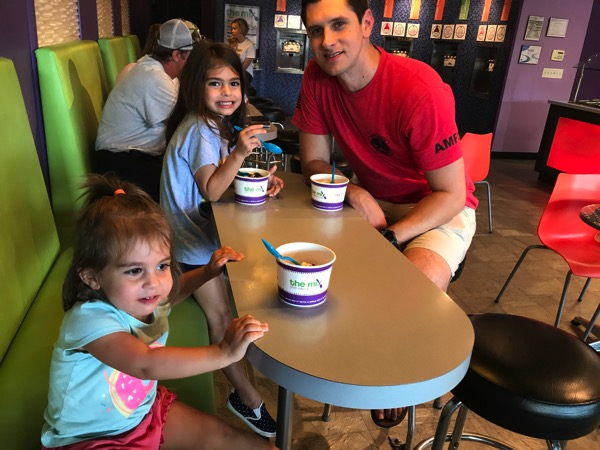 We also finally finished The Handmaid's Tale, and WHOA. We basically sat on the couch stunned and trying to figure out what the heck happened when it was over. Way to get into our brains, Atwood. (Side note: I read the book years ago when Liv was little, but couldn't finish it. I Googled the ending because I wanted to find out a couple of details, and the suspense was giving me anxiety. Apparently nothing stuck with me because I completely forgot about what happened in the ending.)
Saturday snack: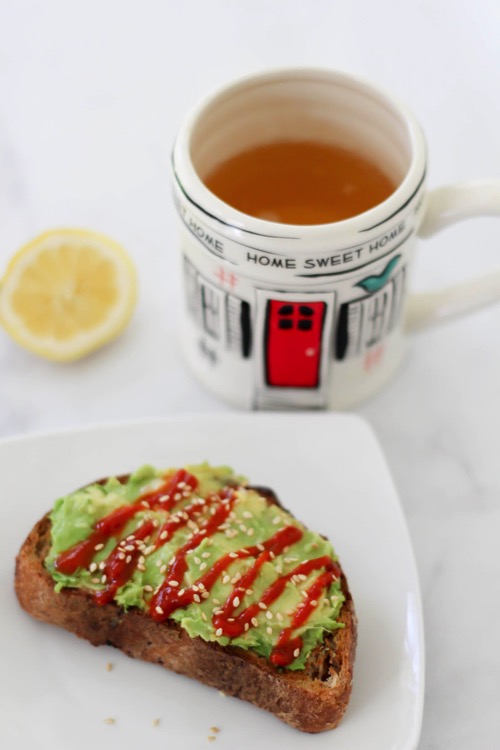 (Avocado, lemon juice, sriracha, sesame seeds on sourdough + kombucha in a coffee mug. I thought I was almost out of my beloved Barrio Bread stash from Tucson, but I found another loaf in the freezer! Victory)
and that evening, the Pilot and I enjoyed a date night!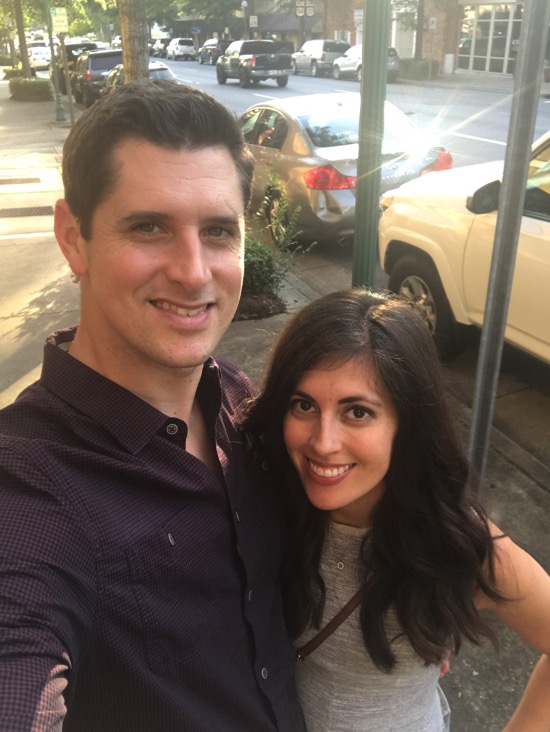 We went to Steel Magnolias, which is one of our favorite spots, and one of the only places in V-town that has a charcuterie board.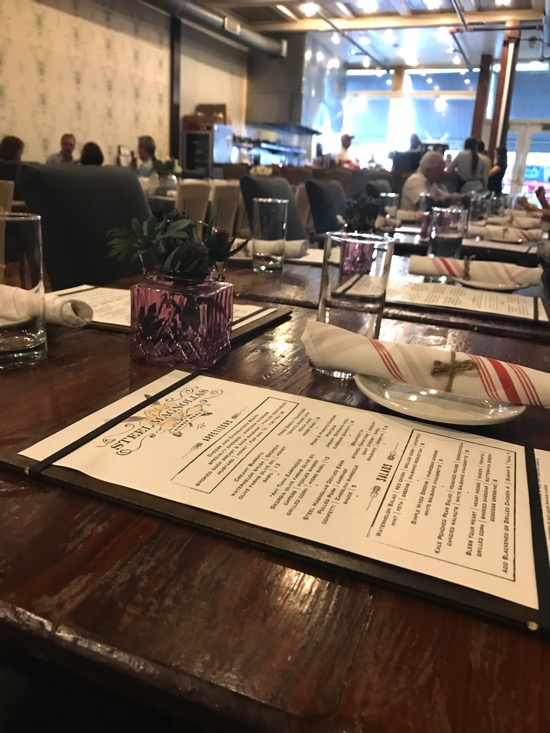 They pickle the veggies in house, and include a marinated duck breast that is ridiculous. I'm not even a huge duck fan, but I can totally see myself having some for cheese boards at home or even heated up on toast with some mustard… I'm getting ahead of myself.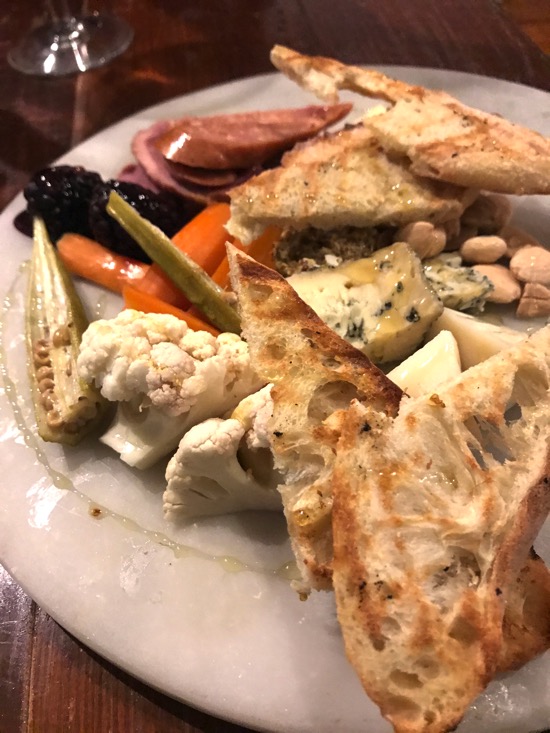 We also got the BBQ deviled eggs,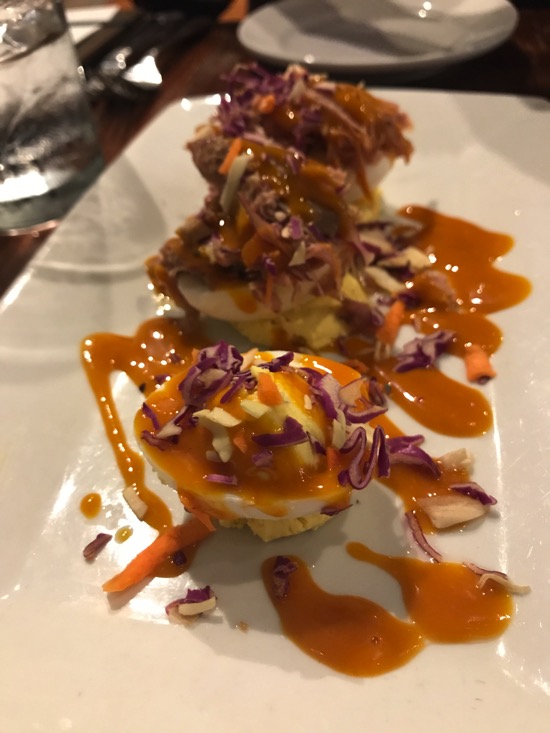 (I've eaten more deviled eggs here than I have in my life, and am very stoked with that statement haha)
and some drinks.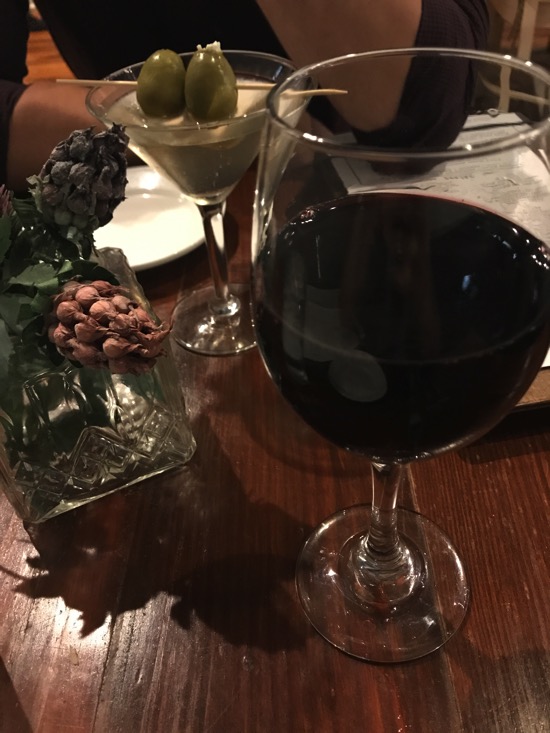 The drink menu makes me laugh every time. So cheeky Southern, so perfect.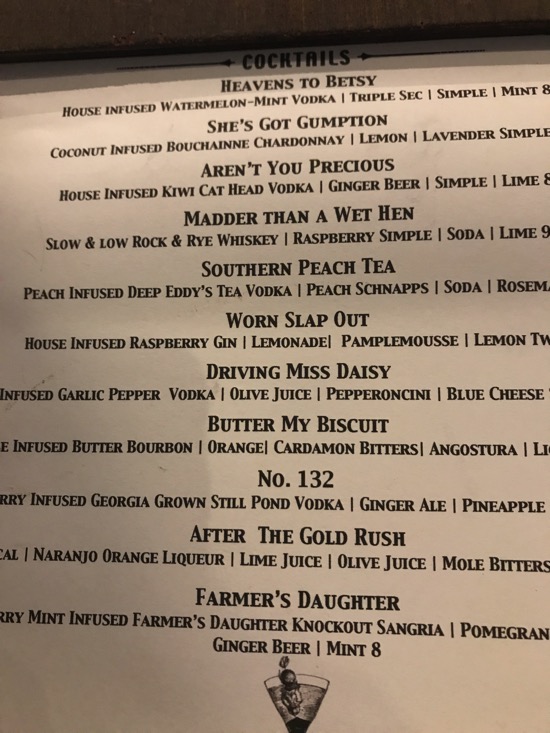 I got a glass of Syrah and the Pilot got the Driving Miss Daisy, which was like a garlicky martini. It basically tasted like buttery garlic toast in a cup. Delicious.
For my entree, I rolled with the salad special which had grilled peaches, local tomatoes, greens, feta and a balsamic reduction with blackened chicken: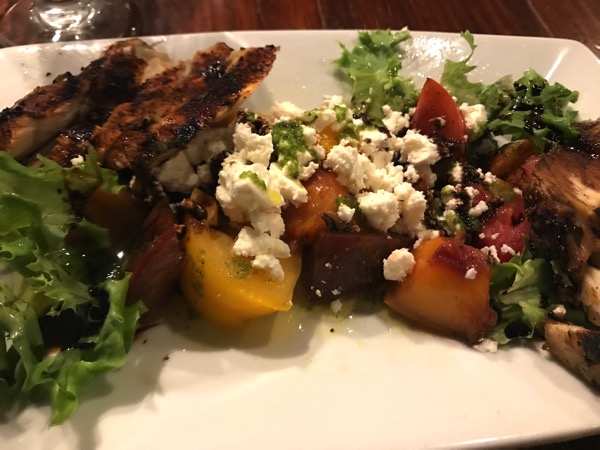 and of course we had to get dessert. The peanut butter pie was everything. (I shared it on IG stories but forgot to snap a pic because I was stuffing my face and repeatedly professing its amazingness in between bites.)
Sunday morning, we all slept late (except for Livi goose, our morning bird. On the weekends, we put on a show for her and crawl back into bed), and enjoyed breakfast here at home. It was supposed to rain in the afternoon, but it missed us and the girls could enjoy a swim day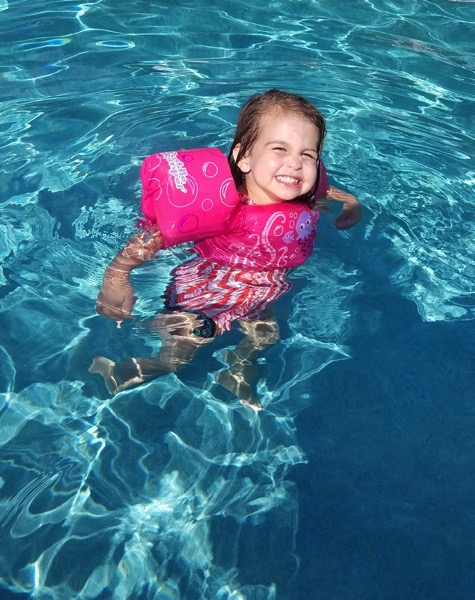 Sunday night was grilling,
and reading before crashing out. I just started Firefly Lane, and I'm already sucked in.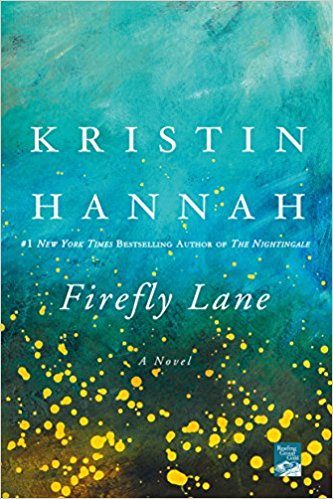 Hope you had a great weekend, too!
See ya in the morning with a workout I've been waiting to share!! AHHHHH. Any guesses??
xoxo
Gina
Looking for gymspiration? Try this jump rope workout. It's a sweat fest, for sure.