Hi friends! Three cheers for the weekend! What's going on? Anything fun planned? The Pilot and I are enjoying a date night, and are excited to take the girls on some adventures. Maybe after reading all of your wonderful comments on this post, we need to make a little Trader Joe's roadtrip. There are so many things I want to try! Other than that, we're just looking forward to enjoying some time together. The past couple of weeks have been unusually busy, and I look forward to chillin'.
In standard Friday fashion, here are some faves from the week and around the web! I always love hearing about your favorite eats, wears, reads, and random fun from the week if you'd like to join in the fun in the comments section below.
This Rachel Parcell top. I've been wanting to buy something from her line for quite a while now -I'm a huge fan of her blog– and figured I'd play it safe with a top to see how the sizing and quality were. I probably should have steamed it before snapping a pic, but here's what it looks like! I love that the ruffles dress it up a bit and the peplum style isn't too intense. It's perfect with jeans and Tory Burch flats.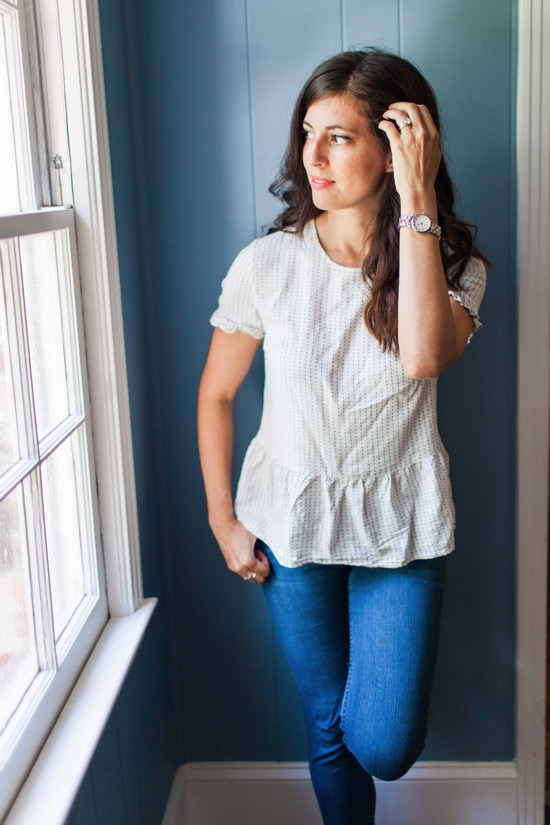 Love the zipper detail in the back!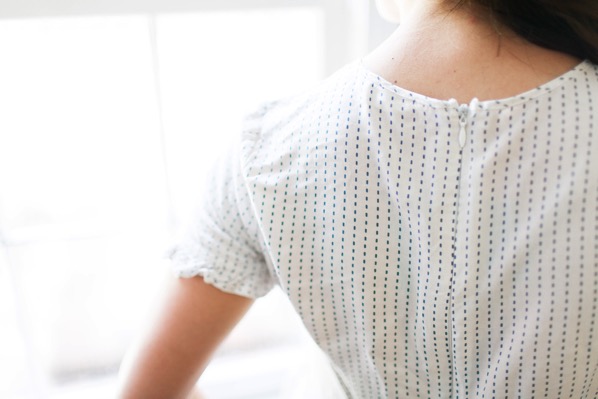 (Pics by Lindsay Colson)
The Summer Shape Up energy and enthusiasm! Thank you so much to all of you who participated in this year's challenge! I think it was a huge success, and I'm already looking forward to Winter Shape Up. If you're sad SSU is ending, remember that you can always repeat the challenge to make it 8 weeks, and also join in our Barre Bootcamp (more details below). Congrats to the winners of the Naturally More prize packs: Bethany and Leah H.! (Please email me and I'll get your goodies on the way!) Stay tuned for more fun giveaways coming up.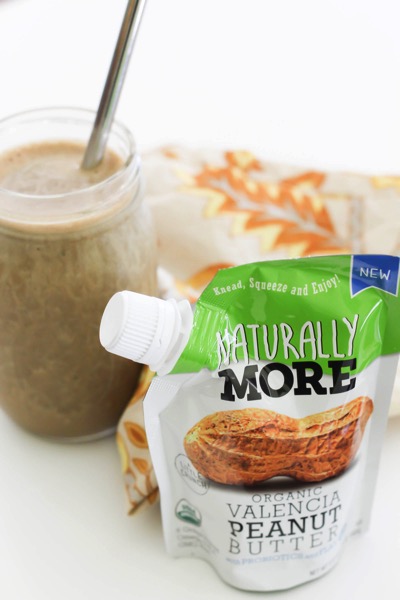 These coconut butter cups! YOU GUYYYYSSSS. I've had one of these every day this week. On a sweet tooth whim, I ordered some from Thrive Market, and am so glad I did. They're coconut butter cups (coated in dark chocolate) and the perfect sweet treat without being too sugary. The caramel ones are ridiculous.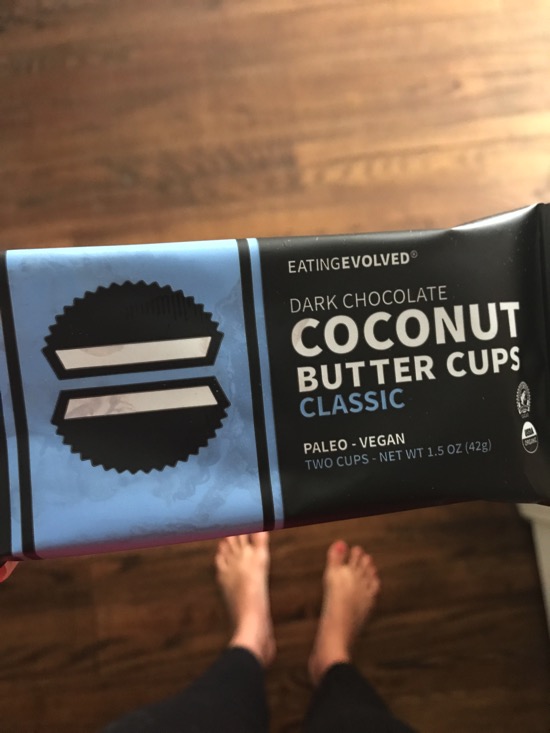 Face masks from Sephora. I picked these up a while ago and have had them in the fridge waiting to be used. Finally, while we were watching Handmaid's Tale I decided to give one a whirl. It made my skin super smooth and bright; and the cooling effect from being stored in the fridge made it extra refreshing.
I could watch this video over and over again. Soooo beautiful, and makes me nostalgic for those good ol' choir days.
If fitness class descriptions were honest. The insanity one made me lol.
Going to try this chicken recipe next week!
This kombucha smash looks amazing.
Not-so-fave: Livi is officially in kindergarten. We went to the assembly at her school this week, and we were both doing well until a quartet (girls from the high school) starting singing "You Raise Me Up." It was gorgeous, and before I knew it, I could feel Liv's little body shaking next to mine and her teardrops falling onto my hand. That's when I put my sunglasses on because the tears came on fast. She's so big, but so little at the same time.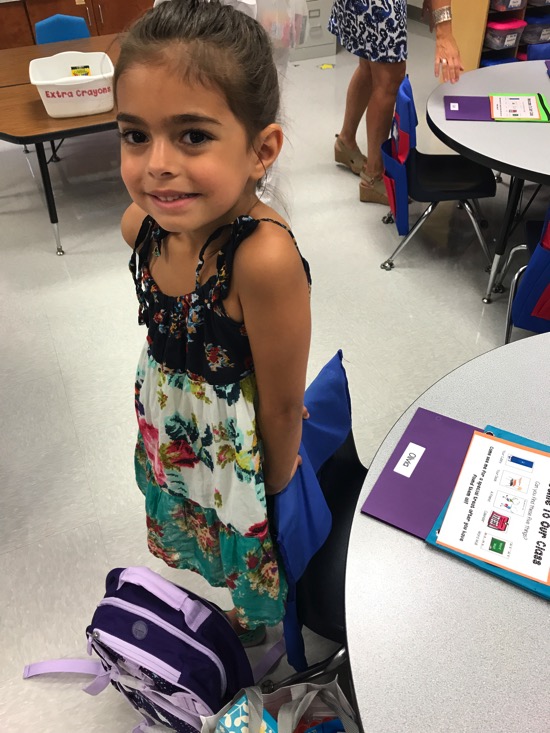 From the time Liv was born until now, I've savored so many moments. I love to smell her hair, still go into her room each night to check on her while she's sleeping. We enjoy playing dollies or make-believe, or I'll just sit on the couch holding her, or snuggle up with Liv and P in our favorite blanket.
I've kind of been an emotional mess this week, just thinking about how quickly time goes by. One minute they're a baby burrito, and the next, they're skipping around, dancing, and singing their (and your) favorite songs. I think what's breaking my heart is that I won't see all of the moments anymore… and it will be like that from now on. She'll have her own experiences and memories to tell me about, that I won't get to see. And I've got to let it go. Brb gotta grab more tissue. To all of my fellow kindergarten mamas: we've got this. But yeah. It's so bittersweet.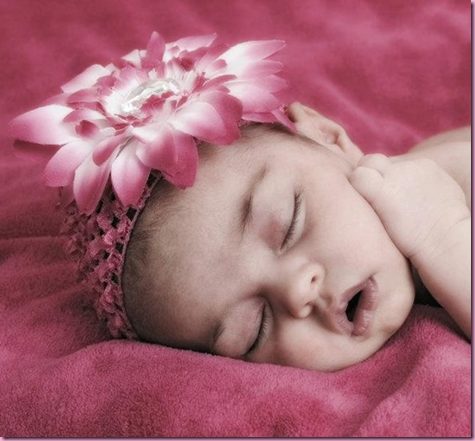 Friends' brunch game. We've been going to Birdie's for so long, we've forgotten to explore any other options. Finally, we remembered that Friends' has breakfast, and decided to check it out.
Mimosas: check.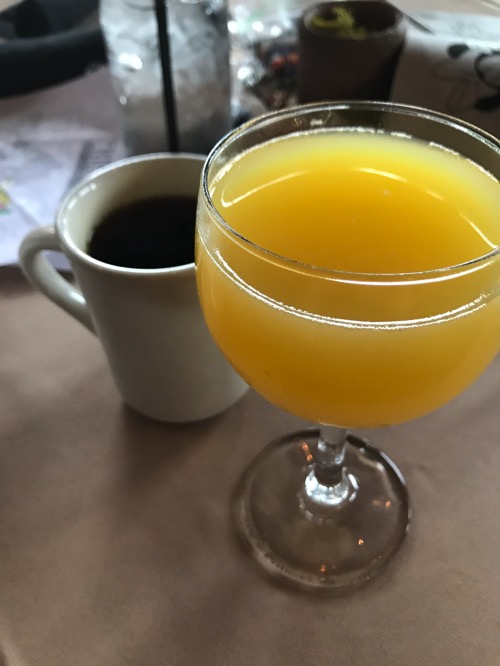 Giant omelettes: check.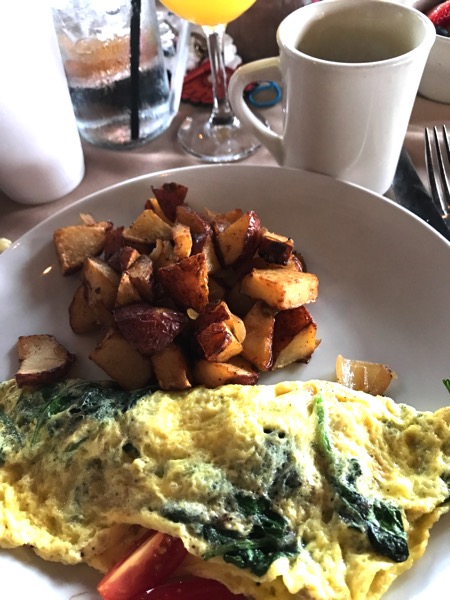 The girls enjoyed their meals and there were zero meltdowns -restaurant dining has been a little iffy lately with the small one haha- YESSSS. We'll definitely be back.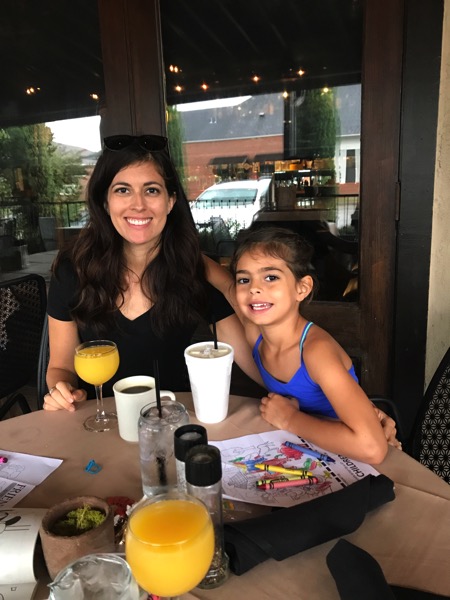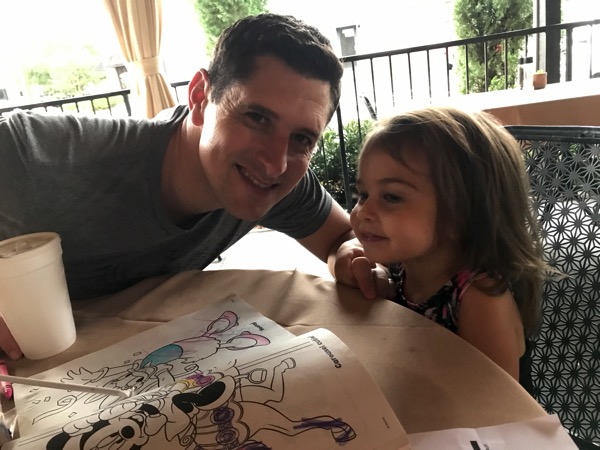 In fitness news, Fall Barre Bootcamp is coming! This will be the last Barre Bootcamp of the year -we have something else up our sleeves for spring- and I'm so excited to share this challenge with 5 videos (+ a bonus video), full workout calendar, daily emails + a private Facebook group. If you want to be first on the list to get a spot -they filled up quickly last time!- just leave your email address in the comments section or send me an email (gina@fitnessista.com).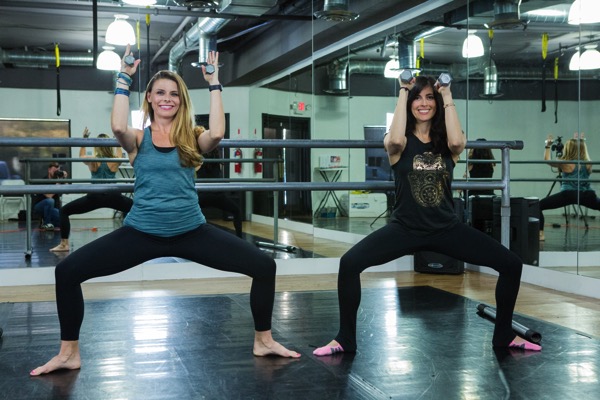 Hope you have a very happy Friday and I'll see ya soon!
xoxo
Gina