Hey guys! How's your day going?? Mine has been bueno- the pilot hasn't been called into work yet, so we've been chilling. He's kind of fun 😀
First things first, the Dick's Sporting Goods Giveaway winner:

Julie!
Congrats!! Please send me an email (fitnessista at gmail dot com) so I may forward it to the Dick's Sporting Goods fairy. Enjoy your new sneaks and whatever other goodies you buy!
This morning's snack was the obvious: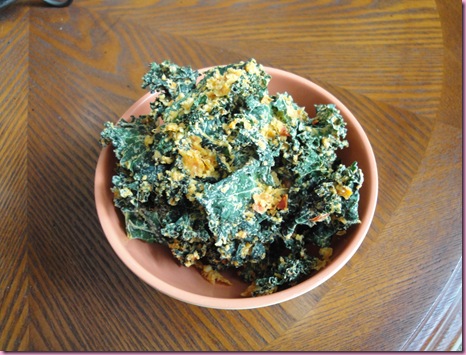 The rest of the kale chips I made yesterday. They're gone now :/ So good while they lasted!
I also made some gluten-free dough from a mix I picked up at Whole Foods.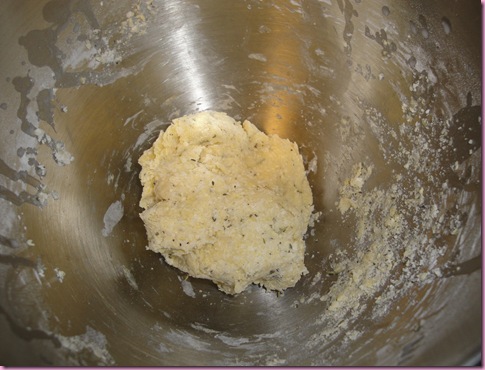 (Nope, I'm not GF, but tend to eat that way pretty often)
I rolled half out and half-baked it for tonight's pizza (all I have to do after work is add toppings and bake- wahoo!)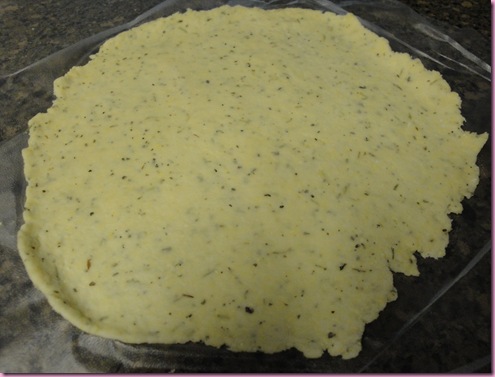 And used the other half to make a sub roll for the pilot's lunchtime sandwich: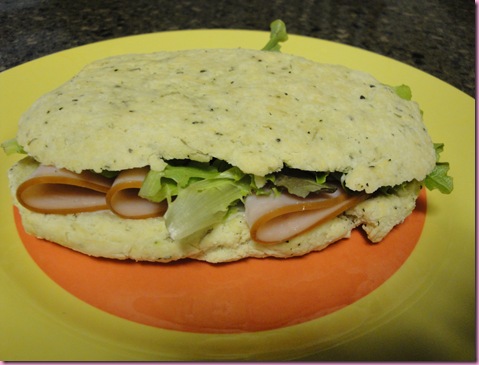 (Canola mayo, organic turkey, greens and havarti)
It's in the fridge waiting for him 🙂
I'm about to walk the puppers and make a smoothie before work.. methinks it will be a Chocolate Cherry Bomb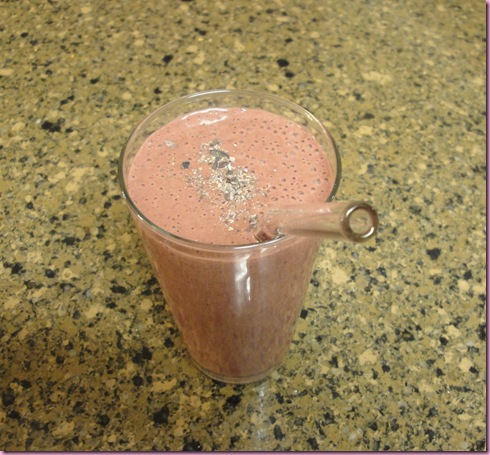 Bomb diggity. Haha.
Before I go, I wanted to ask ya'll about the following comment I received along with my response: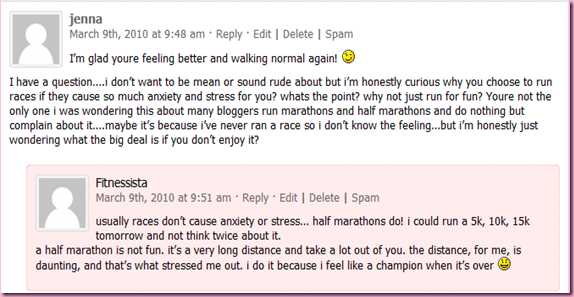 So my question is, do races or other fitness events (like working out) stress you out?? Why do you do it?
For me, the huge thing is how I feel at the end. After a particularly mentally and physically challenging workout, I feel like a million bucks. That's what keeps me going back for more: working out and challenging myself keeps me healthy, and motivates me to push towards a goal. If every workout (or race) was lah-di-dah, not only would my results dwindle, I wouldn't feel much satisfaction when it was over.
Yes, working out should be enjoyable and you shouldn't punish yourself by working out, but I definitely think there should be sometimes when you feel like you can't do any more. And then you do. And that's how you improve. It's the makings of goal-breaking, ya know??
So talk to me about it.. what keeps you going back for more??
I'm off to train some clients, hop on the elliptical and see how my legs do, then it's pizza time.
xoxo,
Gina