Hi guys! How are you?? IT'S FRIDAY!! 😀 Thank you so much for your awesome comments on the BC update post. It got a little personal for a second, but sometimes that happens 😉
My Thursday night ended up being pretty much amazing:
2 hours of Dance Trance (I'm in LOVE) and then dinner at Urban Flats for Ladies' Night with my cousin 😀
Note: All dinner photos are via crackberry, since we went straight from dance
We shared the wheat flatbread appetizer with macadamia nut hummus, olive tapenade, red pepper dip and pesto: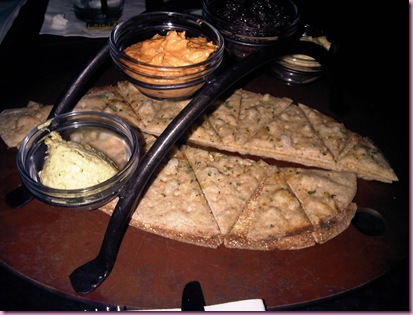 and I got the standard Maple Dijon cedar plank salmon for my entree.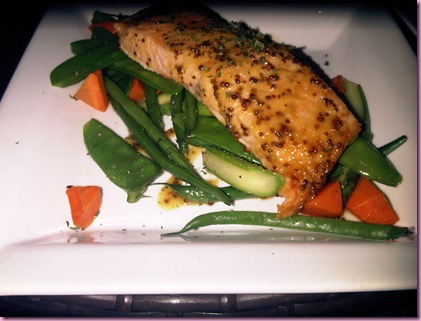 So flaky, buttery and the sauce is perfect. My goal is to recreate it at home sometime in the near future… but it's kinda hard to be motivated when entrees are half-priced on Thursday nights for Ladies' night. You also get free dessert! Last time we went, it was cannolli, which was pretty good. This time, it was creme brulee, which my cousin and I both kinda detest, so this happened instead: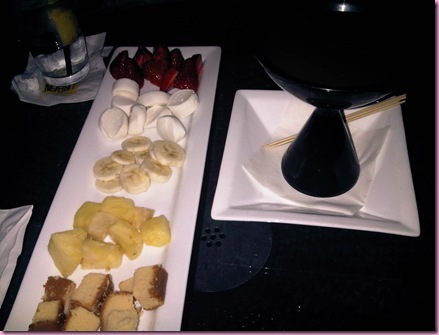 Chocolate fondue!
Pound cake, pineapple, banana, marshmallow and strawberries with a giant vat of chocolate for dipping.
Dessert domination 2010 🙂
I went to sleep with my fondue food baby and called it a night <3
This morning, I woke up early to get in a little cardio sesh before work (45 glorious minutes on the treadmill- I lost the charger to my iPod, so I just listened to VH1 on the TV- it was perfect!), and then munched this for b-fast: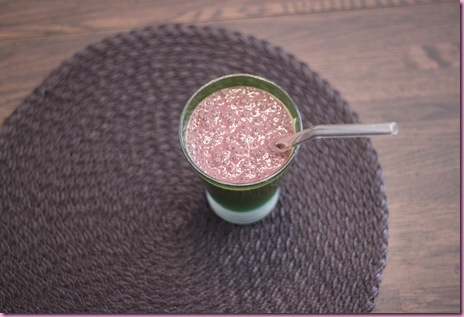 Chocolate cherry bomb diggity.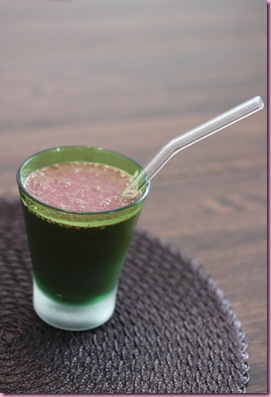 + some toast 🙂
Hi ho… Hi ho….
xoxo,
Gina