Hi friends <3
Hope you've had a beautiful Friday. Just wanted to drop a little "how ya doin'" and let you know that I'm gonna take a night off blogging. It's been a crazy day/week/month/life and it's time for a little R&R up in herrre.
I already had a strong drink: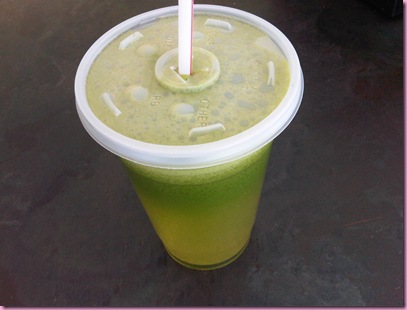 A green juice from Whole Paycheck 😉
Off to dinner with my cousin and auntie.
Be back tomorrow, refreshed, rejuvenated and with a BANG <3
Have a great night!
Gina