Hi friends! How are you? We are back from a whirlwind and wonderful trip to Tucson.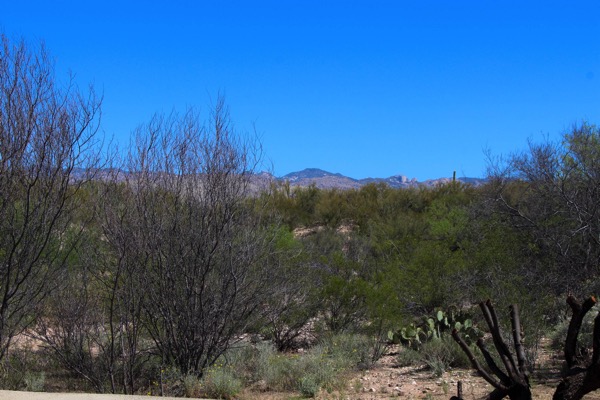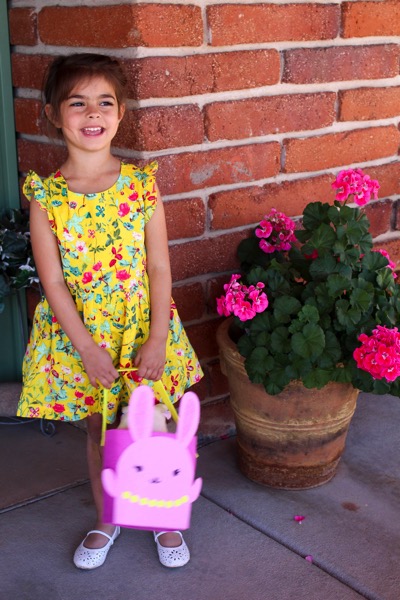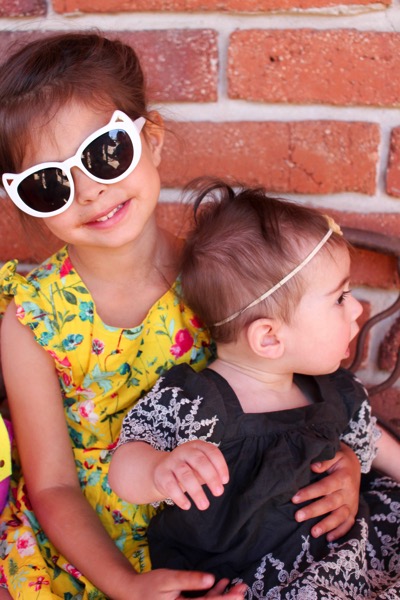 (Livi's dress is here, and P's is here)
It was P's first plane trip! She was a champ, even though she was not the biggest fan haha. It was amazing to soak in lots of time with the family.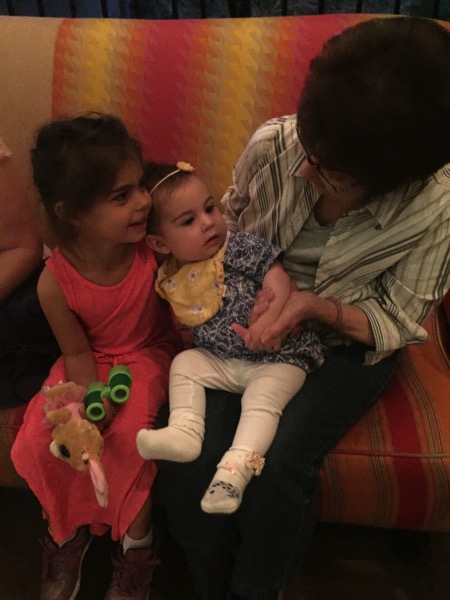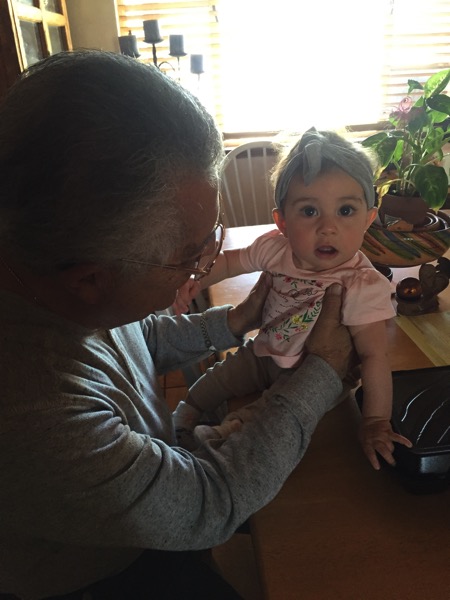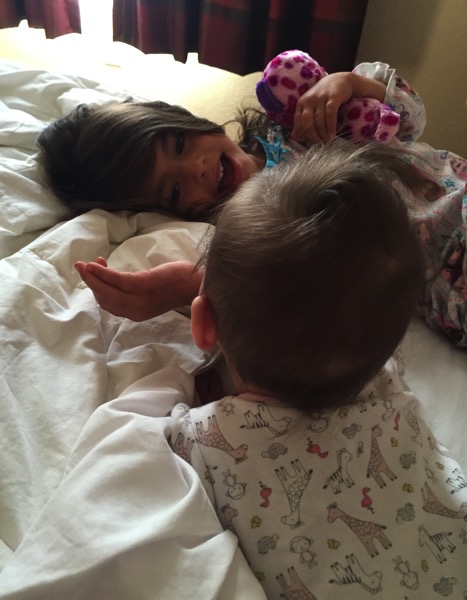 It was perfect.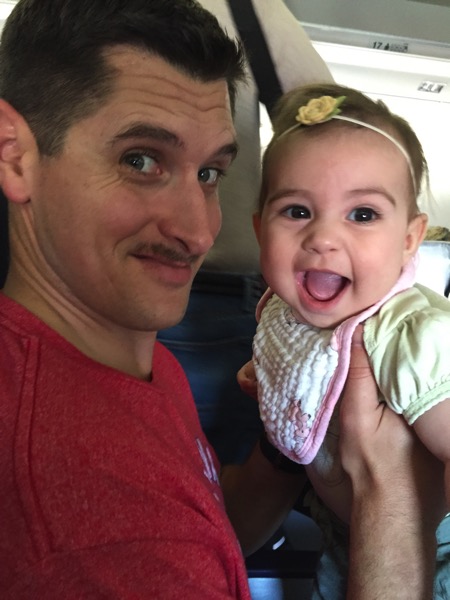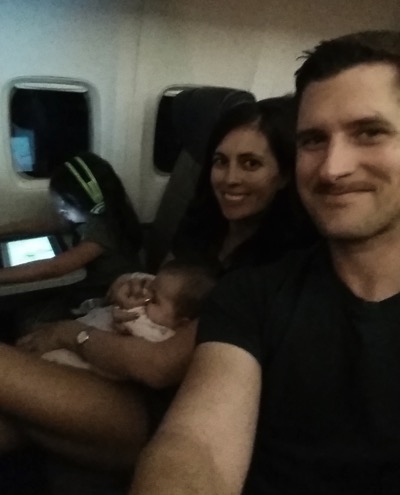 (On the plane! T minus 3 days until mustache demise.)
We arrived Thursday evening, where madre and my brother Trevor greeted us. My mom and nana picked up our rental car earlier that day, and had already installed the car seats for the girls. (Shout out to Erica who let us borrow her infant carseat and stroller for P!) It was a dream. We could quickly pack up our stuff, head to madre's (where P crashed in the pack in play the nanas set up for her) and we all had Hawaiian BBQ. There was a salad that I have to recreate soon! Atop the greens, it was loaded with chopped fresh veggies and fruit. It was DELICIOUS with the grilled chicken.
Friday morning, we spent almost the entire day hanging out at my mom's before heading to my dad's house for dinner. We enjoyed Rosati's pizza out by the pool and they have an incredible playground that my dad built in their side yard. He completely redid it with new swings for Liv, and she had a BLAST playing outside. (I didn't take a ton of pics but found it was a lot easier for me to Snapchat little fun moments here and there!)
Saturday evening, we hung out at La Encantada and had family dinner at Blanco followed by gelato at Frost.
The Pilot and I got to enjoy a couple of workout dates over the weekend.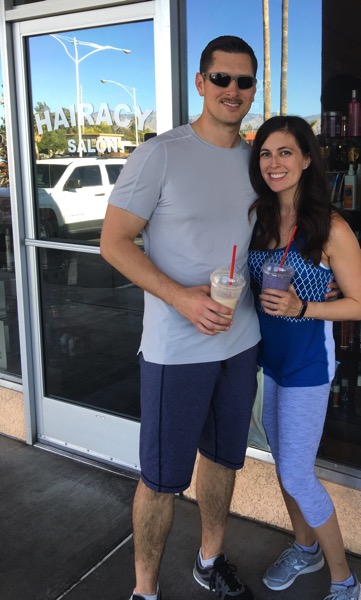 Usually we're doing the gym time shuffle, so any chance we get to work out together is equally strange and awesome.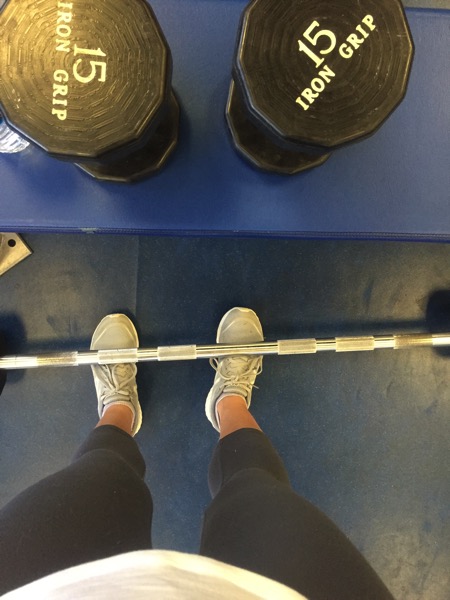 Sunday morning, the girls woke up to their Easter baskets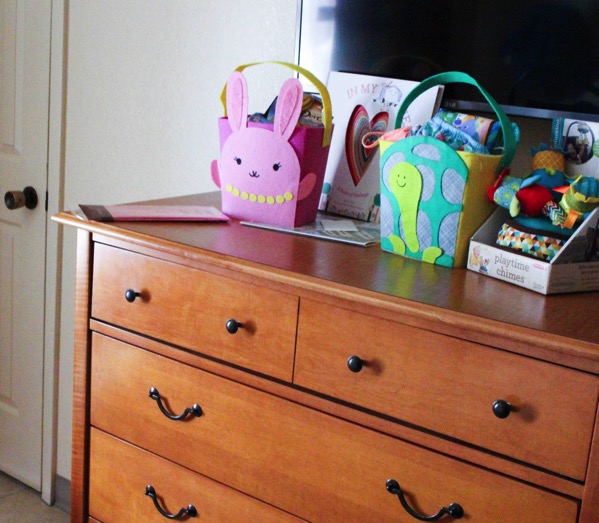 (which I assembled in my jammies, in the hotel parking lot, at 11pm the previous night haha. Liv got a new book, sandals, a Barbie she'd been wanting and a chocolate bunny, while Miss P got a bell toy, a book/teether and flamingo swimsuit)
and we headed over to my nana' s house for her legendary brunch.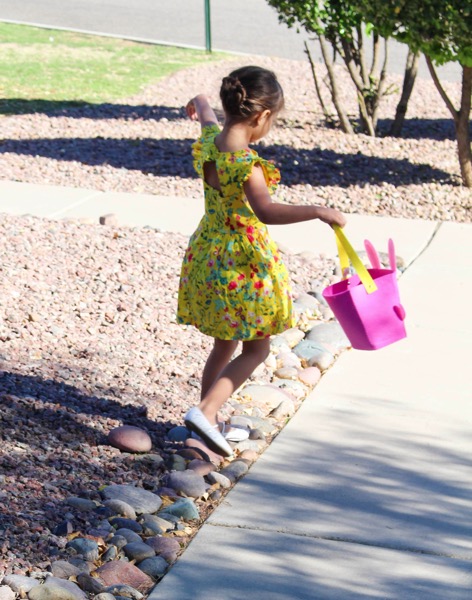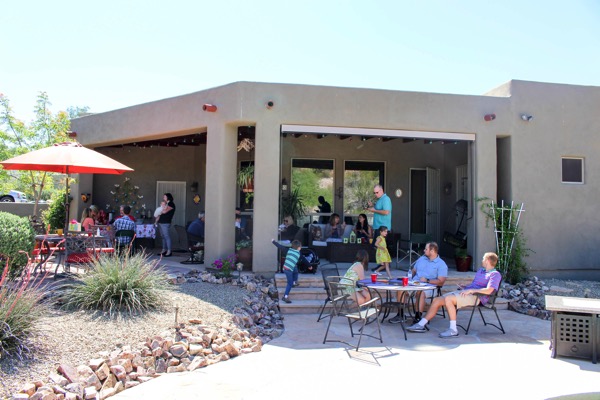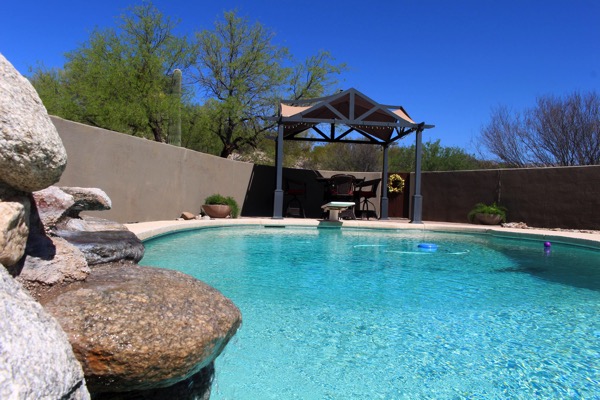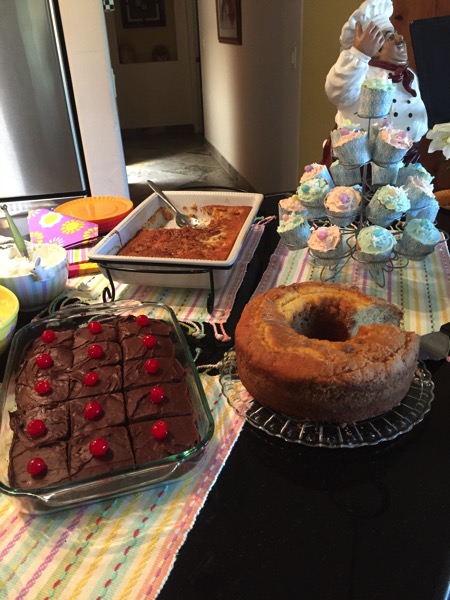 I faceplanted into the beloved egg dish (if you make any recipe from the blog, let it be this one), and enjoyed catching up with everyone. We met our newest cousin, Harper! She is 8 months old and beyond adorable.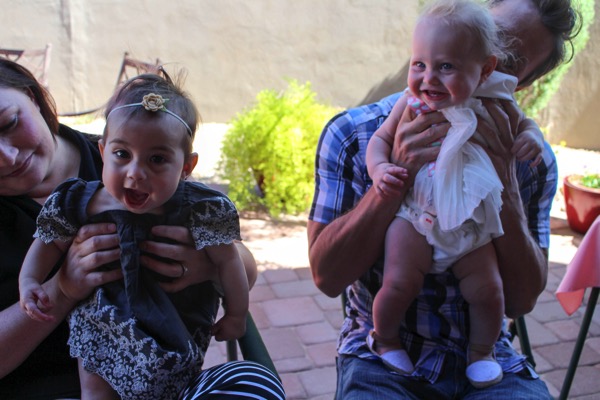 I can't even handle it.
After nana's house, we went back to madre's for egg hunting,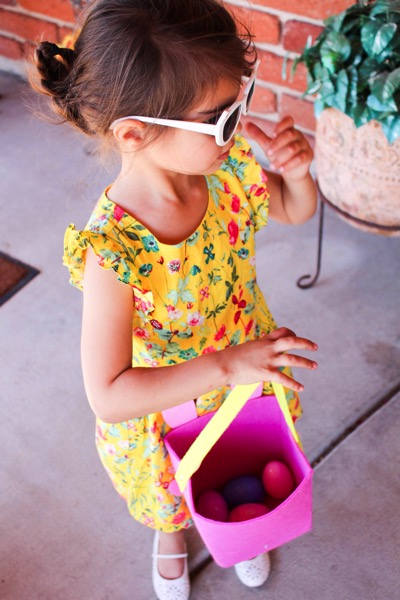 time with cousins and grandparents,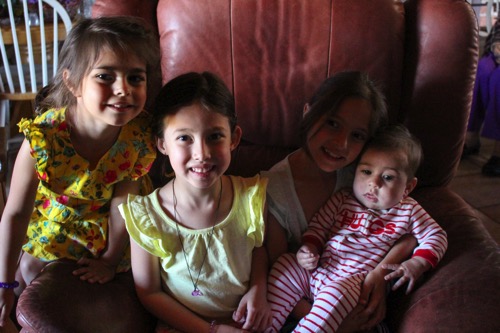 (are those 4 related, or what?)
and lunch. You know, since we weren't in a big enough food coma from breakfast. 😉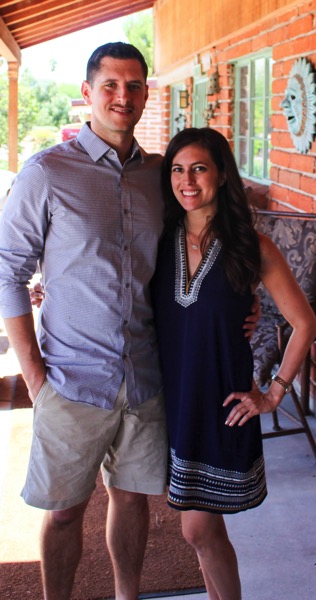 After such a fun weekend, it was hard to leave. Each time we go back to Tucson, I feel like I'm *home* and while I know we'll come back eventually, I miss everyone. It definitely makes the time we do have even more special. We did a drive-by of our Tucson house and I keep daydreaming of the day we get to live there again. For now, we'll be continuing on with our adventures and looking forward to what's next.
I hope you had a wonderful weekend!!
xoxo
Gina
Past Easter recaps here, here, here and here.