Hi friends! Happy almost-Friday! What are you up to this weekend?
We still have a lot to do around the house before our weekend company arrives and housewarming party, and #1 on my list was tackling the Easter Egg: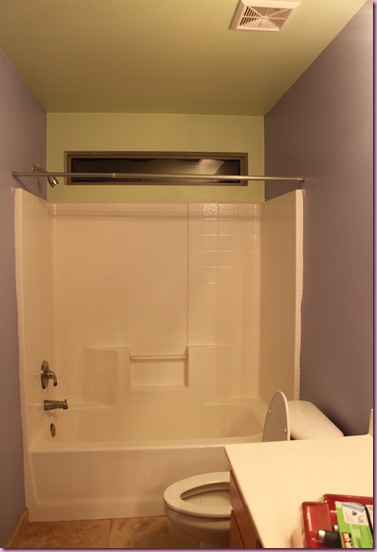 Our guest powder room… with purple walls and a green ceiling.
I thought it would be such an easy project. We had paint in the garage from the people who lived here before us, and the Pilot was going to paint it after work (since I can't be around the fumes right now). Then he reminded me that we needed actual paint brushes and rollers, tape to tape off everything, he removed the mirror, I had to clean the walls and nasty dusty fan – it was a little more intense than I thought it would be.
We grabbed the painting supplies at Lowe's, Zinburger to-go for dinner: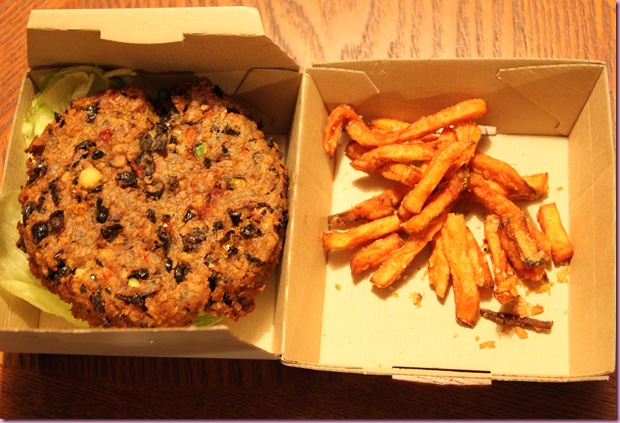 [Amazing house-made veggie burger… skimpy on the fries. Or maybe I need to stop eating half of them before I take a photo? Heh heh]
and Bella supervised the activity from the couch, with her eyes closed.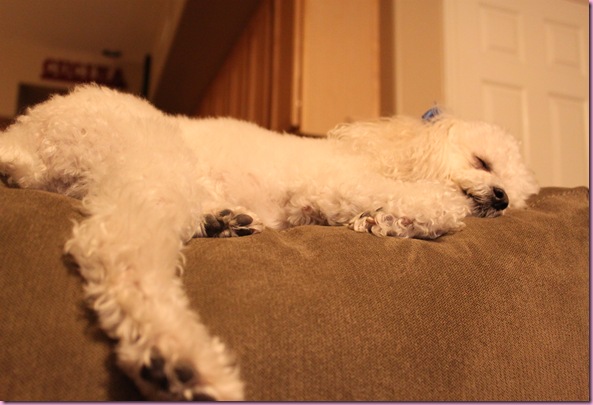 She's very talented like that 😉
This morning, I made a quick smoothie: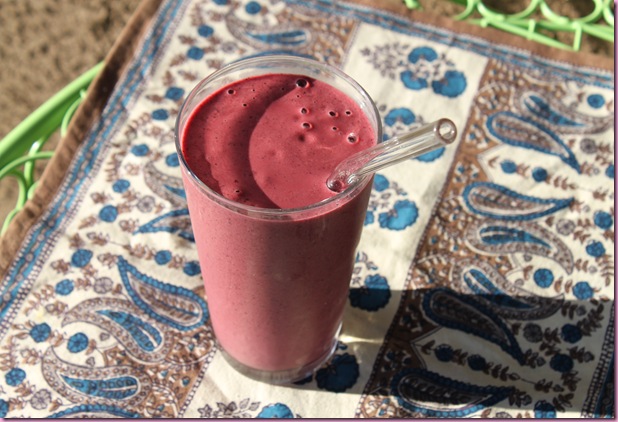 -coconut milk [<— I decided to swap out the usual almond milk for coconut milk this week, and really like it!]

-Sun Warrior

-cacao powder

-frozen organic cherries

-1/2 banana

-Stevia and cinnamon
and am about to do the work thang.
Hope everyone has a happy Thursday! See ya later with a Fashion post 😀
xoxo
Gina
Something to read:
–Most nutritious dairy-free milks
–Flattering fall fashion trends
–5 workouts for those slow, lazy days