End-of-summer reading list
(Is summer really on the way out already?!)
This post is sponsored by Oyster. They have a special discount for readerfriends, too: sign up here to get 3 months of Oyster Unlimited for $0.99.
Even though I feel like there's always something I *should* be doing, I've made a conscious effort to make reading a priority in my life. It's a hobby I truly enjoy, and even when there are things to do, there's often a lot of waiting involved or an opportunity to read, whether it's at the doctor's office, in a long line at the post office, or as a distraction on easy cardio day.
Something I've been enjoying a lot lately: reading books on the iPad or on my phone.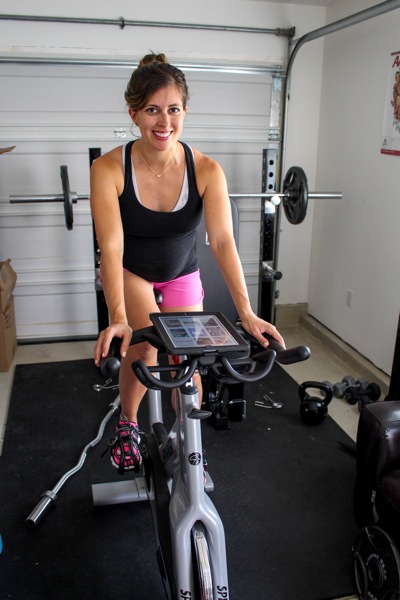 When Oyster reached out to me to check out their app, I was instantly intrigued. I have a very old Kindle -first edition, baby!- that goes down in history as one of my favorite gifts ever. As much as I adore my Kindle, I don't take it out and about with me very often. It's a semi-permanent nightstand fixture. With Oyster, I was able to instantly download books onto my iPad, and the beauty of it all: I can read them on my phone and it automatically picks up where I left off. BRILLIANT. (Oyster works on a variety of platforms, including Kindle Fire, but wouldn't work since my Kindle is older.) Oyster works on a device that you're pretty much guaranteed to have with you: a tablet, smartphone (iOS or Andriod) or the web. You don't need internet to read a book that you've downloaded, and once you purchase or download, it's yours foreverrrrr on the Oyster app.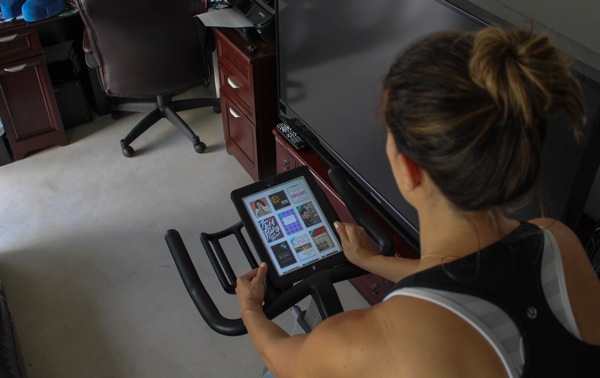 Some more info about Oyster:
-It's personalized. You can set up the reader theme and it will provide recommendations based on what you like to read.
-The app is crisp, well-designed, and very easy to use
-You can follow friends and create book lists to discover new reading options
-And quite possibly my favorite feature: Oyster exclusively offers Lumin, which is a revolutionary technology advancement. I don't love reading from a screen at night because it can affect melatonin levels and sleep quality. Oyster automatically detects the location and time of day to emit the blue light from the screen. I've been able to read at night without any effects on precious sleep.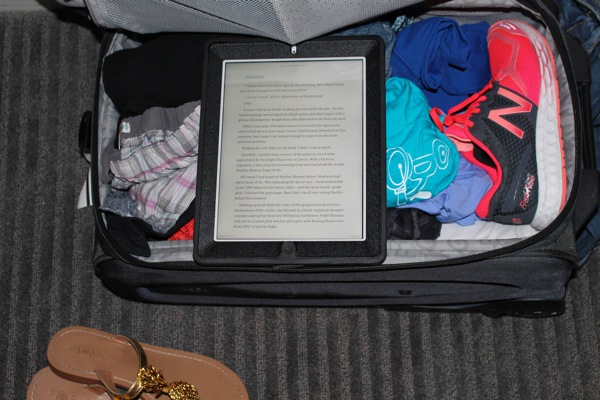 I signed up for the Oyster Unlimited account, which is usually $9.95 per month (they are offering an exclusive offer that is $0.99 for 3 months). You receive instant access to over 1 million books, and if a title you want to read isn't included, you can purchase it for a one-time fee in the Oyster store. You can also order single books (including new releases and pre-orders) without subscribing to the Unlimited account.
The books on my end-of-summer reading list: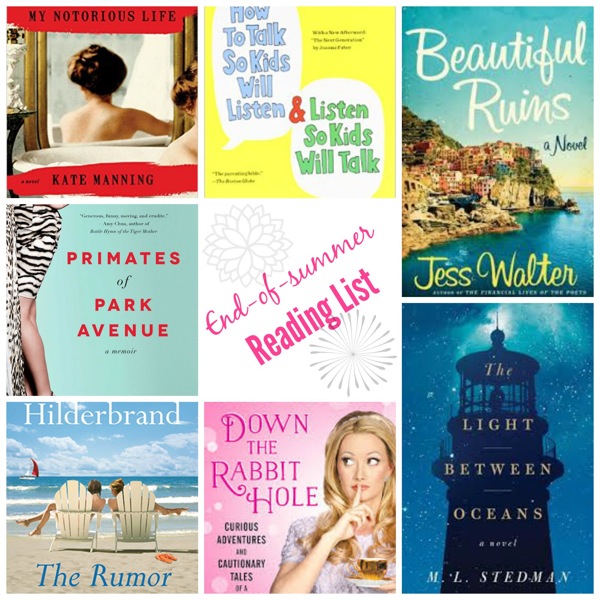 Beautiful Ruins by Jess Walter
My Notorious Life by Kate Manning
The Light Between Oceans by ML Stedman
Down the Rabbit Hole by Holly Madison
The Rumor by Elin Hilderbrand
How to Talk So Kids will Listen and Listen so Kids will Talk by Faber and Mazlish
Primates of Park Avenue by Wednesday Martin
(I've been reading Down the Rabbit Hole and as much as I unabashedly LOVED the show Girls Next Door, I'm not loving the book. Trying to decide what to switch to!)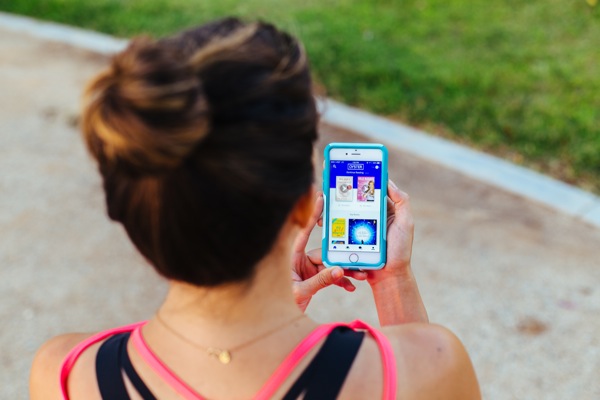 I think I'll make it through a couple before little miss gets here, and will definitely have plenty of material to enjoy during middle-of-the-night feedings. 🙂
Have you read any of the above books? What's on your current reading list?
If you'd like to check out Oyster, here is the link to get 3 months of Oyster Unlimited for $0.99!
Have a wonderful morning and I'll see later today with some Livi-isms. (New post on the Family page here!)
xoxo
Gina
This post was sponsored by Oyster. Thank you so much for supporting this blogs and the companies who help to support our family.
Close-up app photo by Danny Chan.