Family: How workouts have changed in the third trimester
Round 2!
Heading towards the finish line (which is really the starting line…) 🙂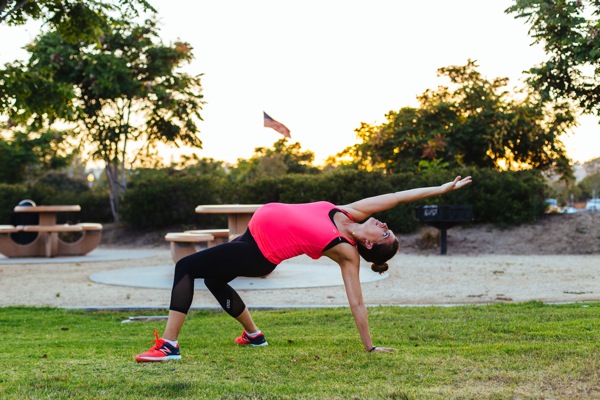 Things are slowing way, way down over here. It's a quick transition from second trimester honeymoon period to the third trimester slump. For motivation, I've been reminding myself of how good it feels to work out, and how great I feel afterwards. It's usually all I need to get going, even though it's really hot and I'd rather sit on the couch with a soft pretzel. I definitely hit the point where I see the fear in everyone's eyes when I'm at the gym. I can see inside their brains, and they're all picturing me going into labor. To be totally honest, I'm really scared my water will break when I'm at the barre studio. The entire studio is carpet….
Current workouts:
BODYPUMP (much lighter weights). Everything still feels great with BODYPUMP, and strength training makes me feel strong. Strength endurance is going to come in handy on labor day, and I think I'll be glad to know that I squatted as much as humanly possible. Squats are also excellent for the PC muscle, so I'm glad I've been able to stick with training the entire lower body and core through BODYPUMP and Barre.
TRX. TRX has been a great friend since it's so easy to customize. You can instantly progress or regress according to your distance from the base point. I'm also still enjoying basic strength training using the kettlebells or dumbbells.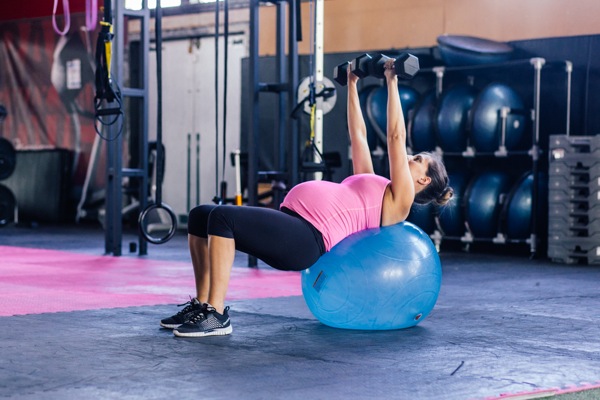 Barre. Barre still feels awesome. I modify the heck out of the core series -stay tuned on an entire post about core training throughout pregnancy- but other than that, it's another option that's easy to scale depending on how I'm feeling. It also feels challenging and fun without being *too much*.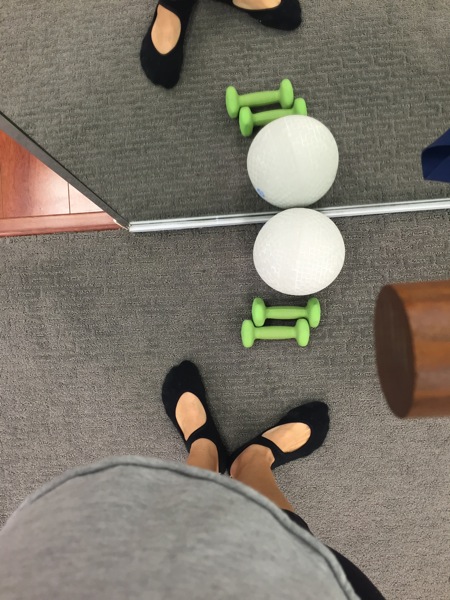 Walking on the treadmill: I'm still doing the treadmill slow crawl for occasional cardio. My maternity belt and chiropractic care have worked wonders, and I can walk relatively pain-free as long as I stay at 3.5mph or under. I've been using it as a chance to catch up on reading and shake my legs out a bit.
Occasional Zumba or cardio at home (TurboFire, Insanity, or Les Mills with modifications)
PiYo! I'm finishing up the 4th week right now with some friends on Facebook, and have enjoyed the group motivation and chance to try something new (with modifications). PiYo includes a lot of movement -it feels very dance-y- and is entirely different than anything I've tried.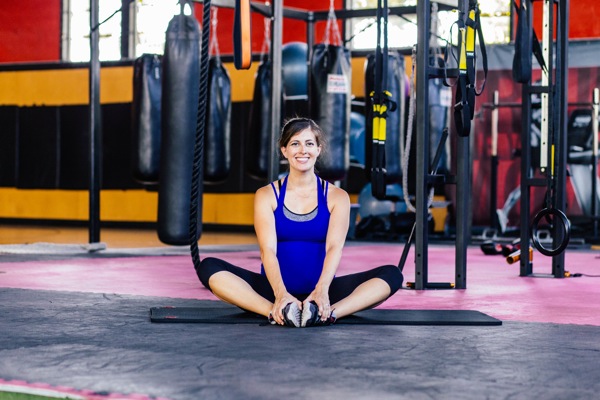 Things that used to feel good but don't really anymore:
Spin. It's just too much pressure… down there. It feels uncomfortable, and even with the handlebars at their highest point, I still feel like it compresses my belly to hold onto them. I was taking classes until a couple of weeks ago, and then I was like, "Nope. We're done." I was a little bummed that I haven't been teaching Spin, and felt like my maternity leave from Spin and BODYPUMP might have been a little early, until very recently. My body is so thankful, and I know it will be ready to get back into it after little miss is here.
Yoga. I just feel heavy and awkward. Many of my favorite poses will need to resurrected later this fall. Just not happening right now.
Gearing up for birth!
Physically, I feel as prepared as I could be for the unknown to come. Mentally, I really need to focus and relax as much as possible. I've done this before, but I know baby #2's birth story will be an entirely different and magical event. I need to work on the mental aspect more than anything. The point has finally hit me where I'm like, "Oh yeah. This baby has to come out somehow." It's fearful when that happens haha.
xoxo
Gina
Workout photos by the amazing Danny Chan
How workouts changed in the first trimester
How workouts changed in the second trimester