Hey everyone! Thanks so much for the awesome feedback on the Workout Move of the Week– I'm so happy you're enjoying these 😀
I stayed up a little too late last night and disturbed the pilot's sleep cycle :/ He had to cancel his flight this morning and.. I feel terrible. Sorry pilot 🙁
Breakfast was green: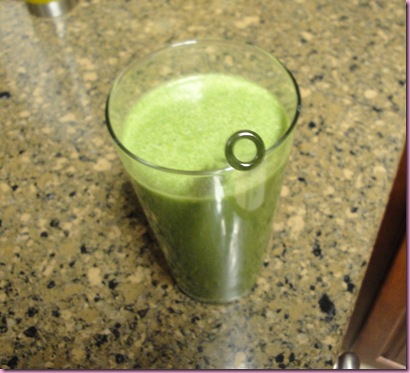 Sorry if you're bored with my sludges… I just love them so much! Into the vita-mixilicious went:
-1 cup almond milk
-1 scoop vanilla Sun Warrior
-Stevia
-heaping handfuls of organic spinach
-1/2 t spirulina
-1/2 T coconut oil (for nutrient absorption)
-vanilla extract
With a dry piece of millet bread, covered in cinnamon: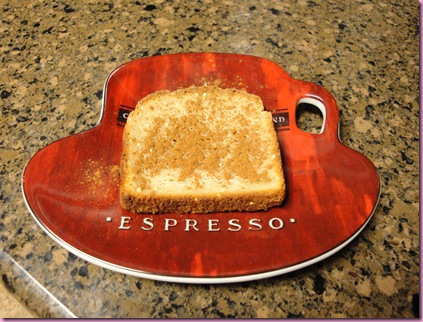 I hit up the post office (finally! I just dread going there) and Publizzle for dinner ingredients. I knew I wanted to make something fast and easy that I could cook in the slow cooker.
Enter: The Rizzle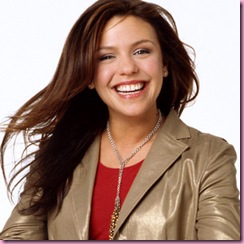 (Source)
I'm not sure if I told you guys this but basically, Rachael Ray taught me how to cook. (My chef brother and chef uncle are probably groaning right now, as they're not the biggest Rizzle fans). All of the ladies in my family are fantastic cooks, but growing up, I didn't have much to do with the cooking process. I just ate it 😀 So anyway, the summer I stayed with the pilot in North Carolina -right before his first deployment to Afghanistan and a year before we got married… I was out of school for the summer, so I stayed with him for a few months- I didn't have a ton to do while he was at work. I took awesome classes at the gym, laid by the pool, watched FoodNetwork and made something different for dinner pretty much every night I was there. Most of the FoodNetwork recipes were extremely intimidating at the time so Rachael Ray's were the only ones I would attempt. Needless to say, there were a ton of kitchen disasters (like the sloppy loaf… meatloaf that had to be eaten like sloppy joes because it was so watery), but after that summer I had the confidence to get in the kitchen and try, which led onto other things 😀
For old time's sake, I looked up a Rizzle recipe online and found one that looked delicious: Calabacitas Casserole with Polenta and Cheese
I put all of the organic veggies and spices into the slow cooker: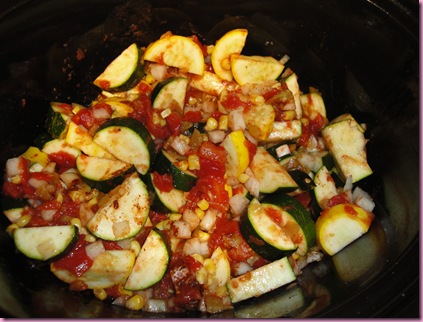 And topped with polenta slices: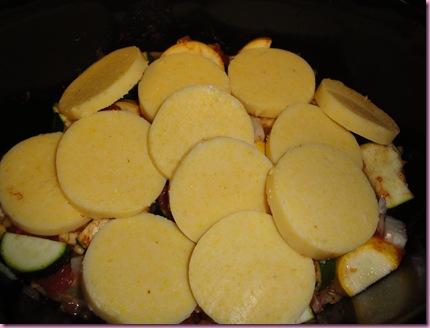 Before I leave to teach, I'm going to grate goat gouda on top, which will be melty, bubbly and waiting for the pilot and I to get home 😀
For lunch, I munched a salad beast: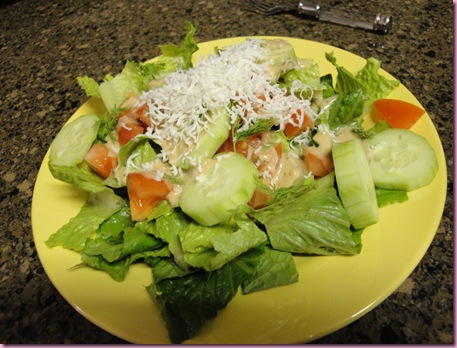 Roasted brussels and a baby butternut squash: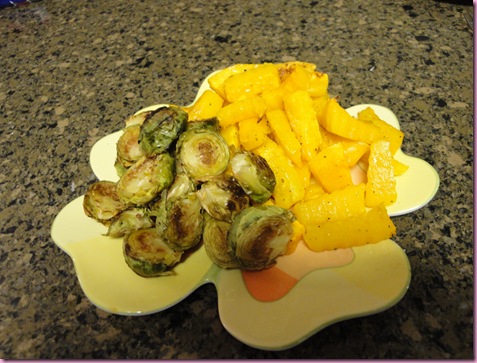 Ahhhhmazin' 😀
I'm off to practice for Zumba, then teach class and train a client.
Have a wonderful night!
xoxo,
Gina
Something to talk about: Who taught you how to cook?? I learned my skills mostly from FoodNetwork along with some tips from my chef brother and my madre 😀
Something to do: Keep working on those inspiration boards! Jenn has already started hers 😀 Mine isn't quite done yet but I promise to post it as soon as it's finished. I want it to be pretty, since I'll be looking at it for an entire year 😉