You're my inspiration board
Hey everyone! Hope your day is going well 😀
I've already been robbed of blood.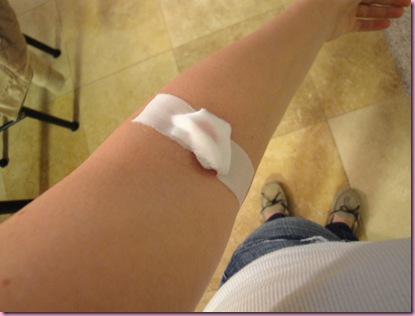 I'm proud to say I didn't cry or pass out. The pilot was with me and held my hand, and the tech that did it was a toughie and I was convinced he'd make me do push ups if I was a wuss. So I was brave 😀
Last night after dinner (I'll post the pics later because the pilot took a few while I was at work), we watched the super chef battle and I finished my inspiration board.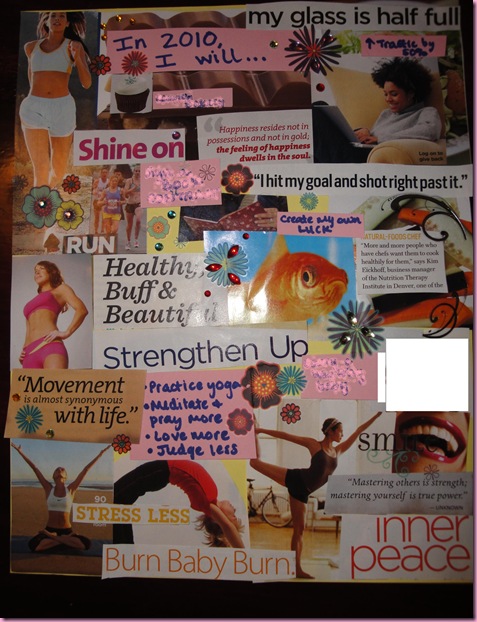 I even bedazzled it with little jewel stickers 😀
I blurred out some of the goals for this year for superstition's sake –there are 3 very big ones I'd like to focus on this year, but don't want to jinx myself by telling the world before they're actually in progress- but I'm sure if you look closely you could figure (almost) all of them out 🙂
So as most of you guys know, an inspiration board is something you create when you want to evoke change in your life. You create a "vision" what you see yourself accomplishing and use it as a daily reminder of your goals. I know that Oprah and Caitlin have made inspiration boards… it's gotta be a good thing, right?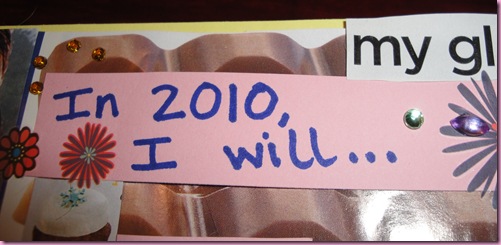 Here are *some* of the things I will do in 2010:
Continue to blog and increase traffic by 50%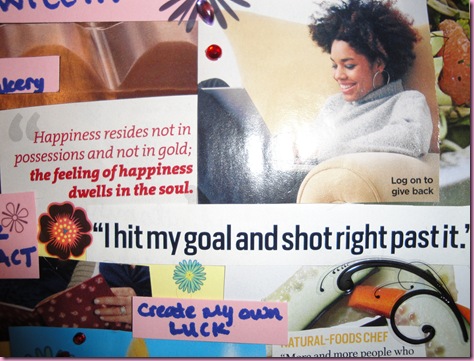 2. Create my own luck (if you want something, you have to go after it!) and look into becoming a personal chef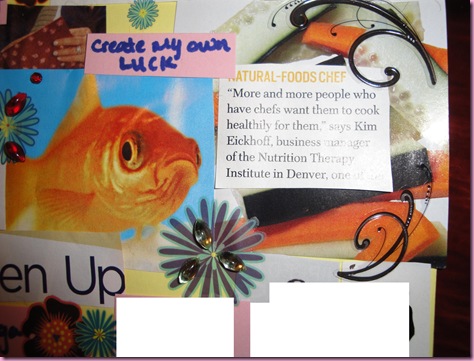 3. Strengthen… not only my body (as I've gotten a little weak in the past year) but my mind and heart as well. I let things affect me easily and need to become a stronger person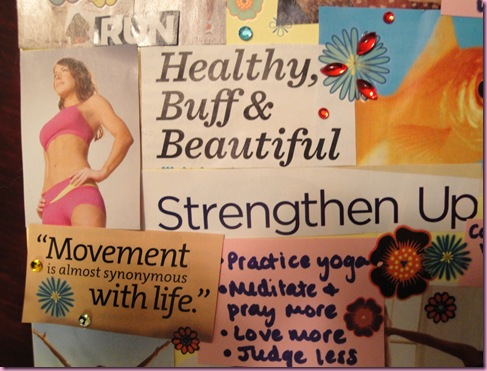 4. I will continue to practice yoga, meditate and pray more, love more (not only others, but myself as well) and judge less. I wouldn't say I'm a judgmental person, but I need to put myself in other people's shoes more often and try to understand where they're coming from.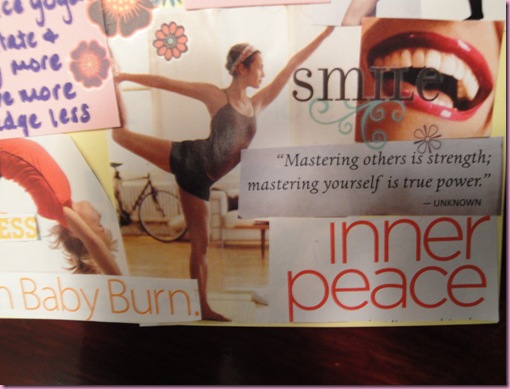 5. Continue to run and participate in races, because they're fun and it gives me something to work towards 😀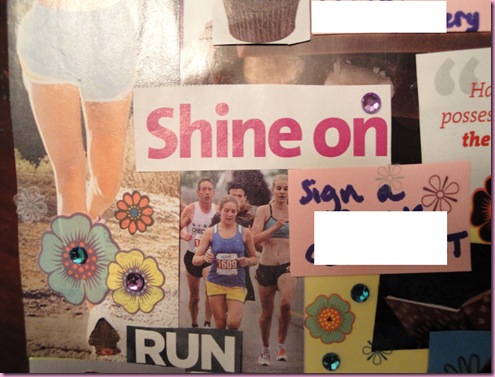 So there you have it 😀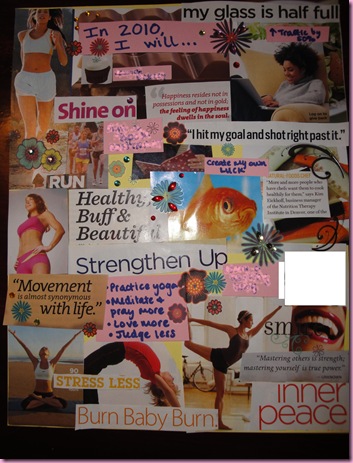 I have no problem looking at that for the next year 😀
Off to lift weights with Jeni –the people at the lab gave me the go-ahead- then a training appointment and teaching my first yoga class. It's a beginner/int class, but I'm super nervous!
Have a wonderful day!
xoxo,
Gina
Have you ever made an inspiration board?? Get on it- I'd love to see it! 😀