Per your requests….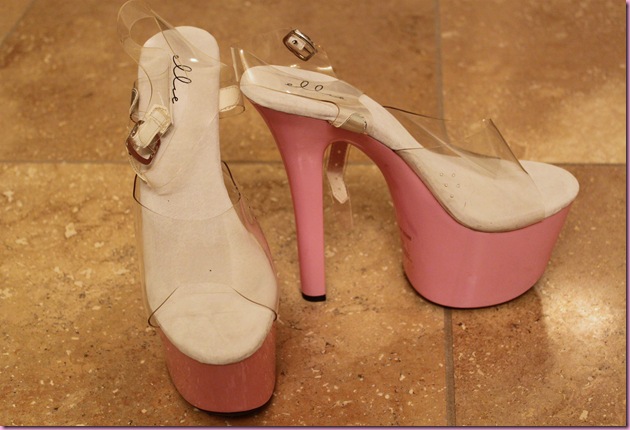 7 inches, NBD. 
I'm actually wearing them right now! Ok, not quite, but moccasins are close 😉
Speaking of pink and sassy,
someone got a haircut today: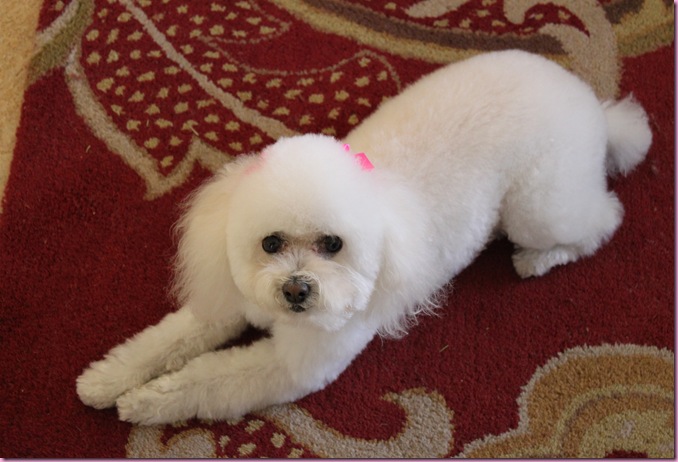 So fresh and clean, and she smells like flowers.
Keeping up with the theme of the past week and a half, we laid low and chilled around the casa. The highlights were a long visit from my nana, and a package on the doorstep from my good friend Heaby: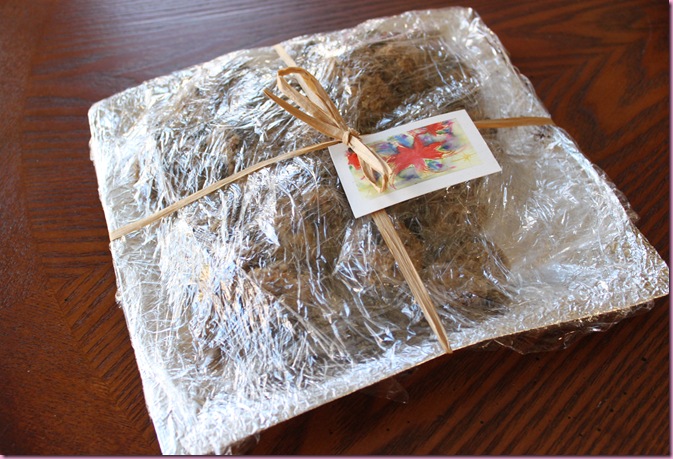 I've had three, and they were perfect bites of chocolaty goodness. I'm going to freeze the rest for when I want a little something sweet.
Dinner tonight was courtesy of the Pilot, who made me an at-home version of my favorite Renee's Organic Oven salad: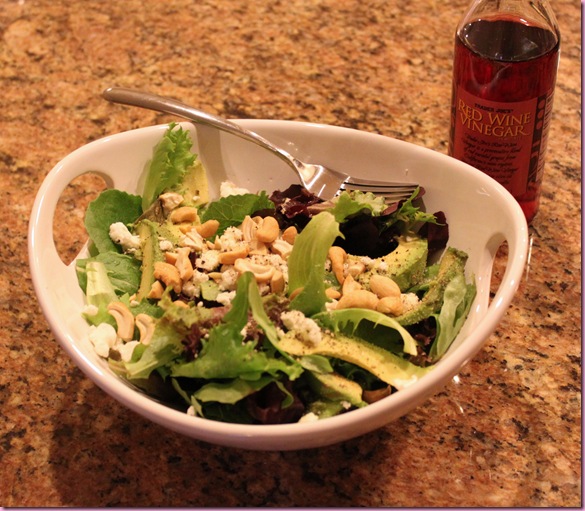 greens, goat cheese, avocado, cashews, sea salt, pepper and red wine vinaigrette
Sometimes when we make at-home replicas of restaurant faves, they're good, but not quite like the original.
Some examples:
our Bobby Flay meal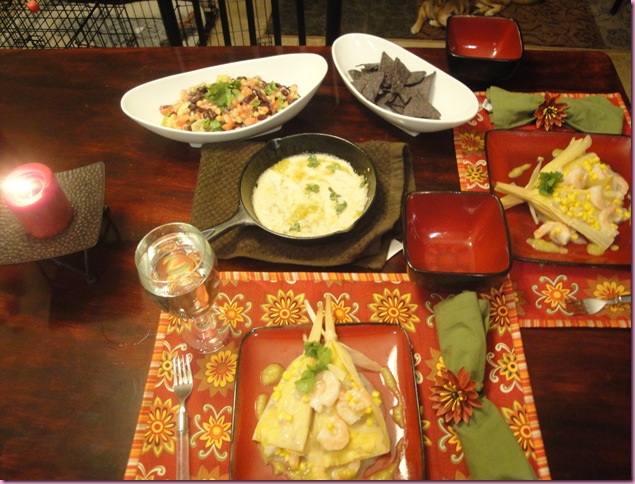 and baigan bhartha.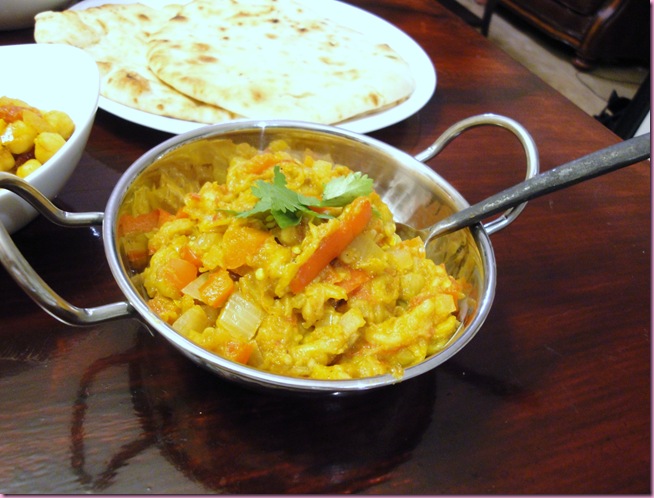 Salads are a little different 😉
Do you make any staple meals at home that were restaurant-inspired?
Bed time over here.
Have a great night! <3
xoxo
Gina
Amazing job on the Winter Shape Up workouts! For an easier way to get to each week's eating and workout details, there's a widget on the top right of the page. (Thank you again to my web wizard for putting that up there for me!)
Something to think:
"Get going. Move forward. Aim High. Plan a takeoff. Don't just sit on the runway and hope someone will come along and push the airplane. It simply won't happen. Change your attitude and gain some altitude. Believe me, you'll love it up here."
– Donald J. Trump