I'm putting together a Family post together on post-delivery body, and in the meantime wanted to bring you a very special post from my friend Emily. I've had the pleasure of hanging out with Emily before, and she's just as amazing as you'd imagine from reading her blog. She has been a great resource for me throughout my pregnancy and now as a new mom. Her baby is Cullen is absolutely adorable- Olivia is excited for some blog baby playdates in the future 🙂
_________________________________________________________________________________________
Hi Fitnessista readers!  I'm Emily, from Daily Garnish.  First off, many many congratulations to Gina, Tom, and beautiful Olivia.  In the past 11 weeks, I have discovered that there is no greater gift than the opportunity to become a mom.  I am sure Gina is discovering that in these first few precious days and weeks with her little one.
I've been doing the mom thing for a little less than three months now.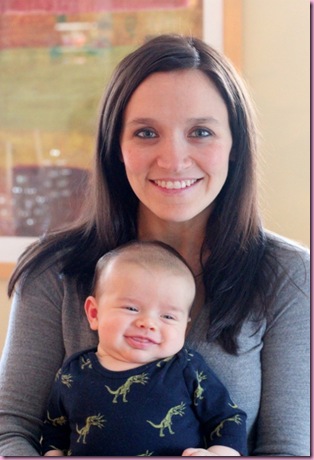 And during that time I have come to realize just how much I love being a mom, for a number of different reasons…
Being a mom has taught me the value of time.
I used to spend all day making lists, checking things off, rushing around, making plans, and planning what comes next.  Now?  Instead of jumping out of bed in the morning, I pull Cullen into bed with me and snuggle for as long as he lets me.  The day can wait.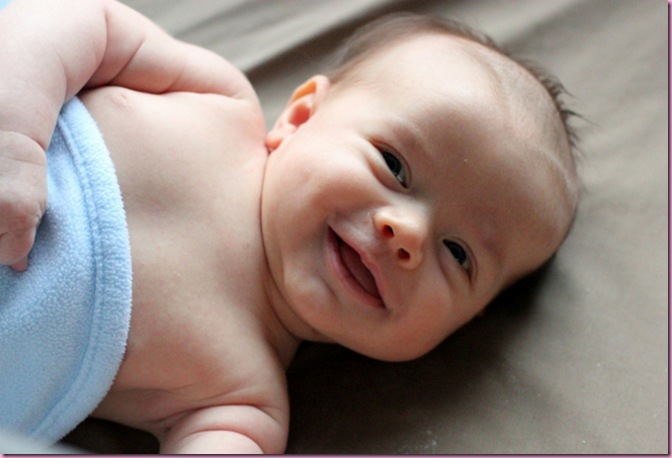 And if he falls asleep nursing, instead of putting him down I will just let him sleep on me, sometimes sitting there just looking at him for hours.  Now that I'm a mom, I can't think of a better way to spend my time.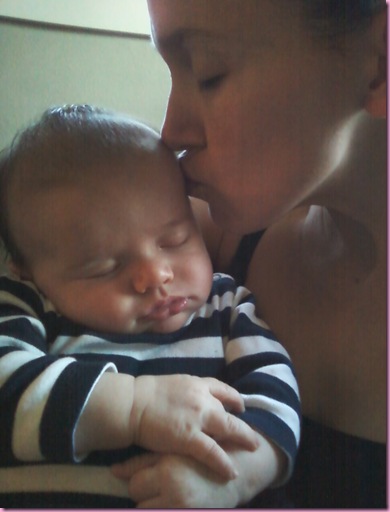 Being a mom has taught me that there is no better moment than watching your husband become a father.
Casey and I have always had a very strong and close relationship, but seeing him as a dad has magnified my love for him in ways I didn't know were possible.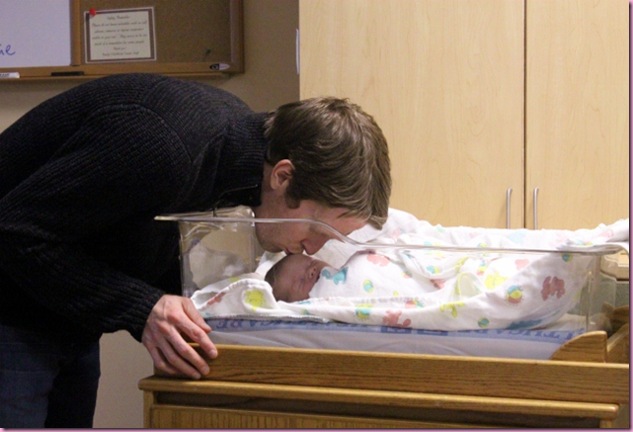 I spend all day at home with Cullen, and I can read his expressions and emotions pretty well by now.  There is a distinct change in his smile when he looks at his dad, and it melts my heart every time I see it.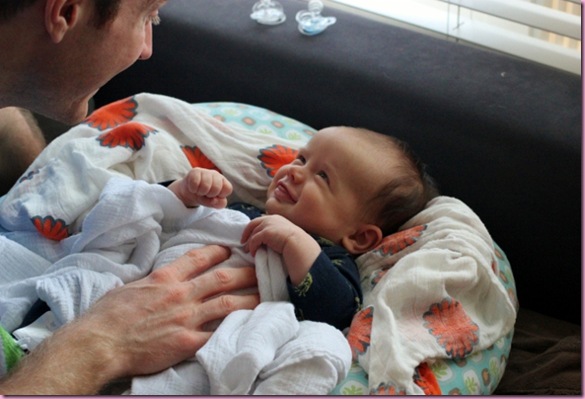 Being a mom has taught me to have a new respect for my body.
Back in 2009, I ran my fastest marathon to date in 3 hours, 50 minutes.  Ever since then, I have considered that to be my biggest accomplishment and the moment where I felt most proud.  I worked for over a year to get my body into top physical shape, and when I crossed the finish line I felt truly amazed that I was able to do something that meant so much to me.
And then my body did something else…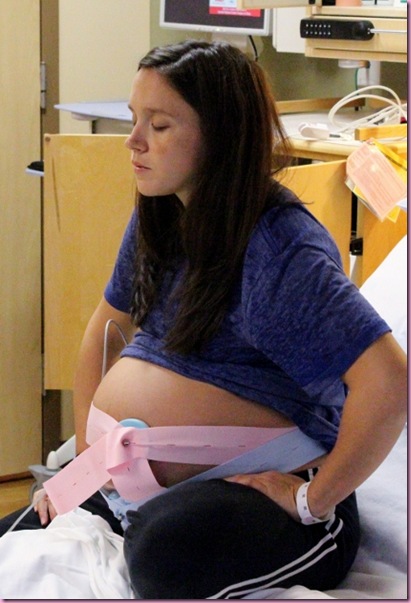 And I learned that pride and accomplishments don't always come with finish times or age group medals.  My pregnancy is, and always will be, my greatest achievement.  And with motherhood has come a new body, and the challenge of learning how to combine my new role as a mother with my old love of fitness.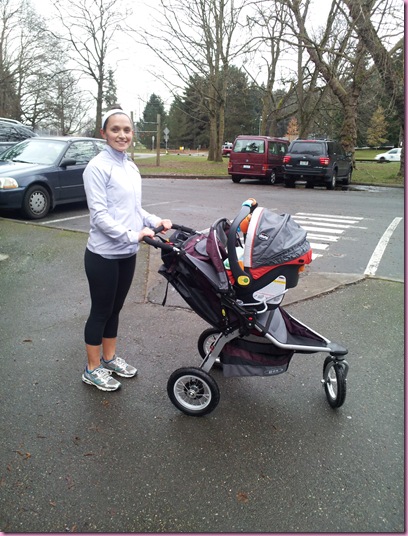 Most of all, being a mom has taught me about love.
I love my mom and sisters deeply, and I love my husband in ways I can't describe.  But when I look into the eyes of my son, I feel something I never knew existed.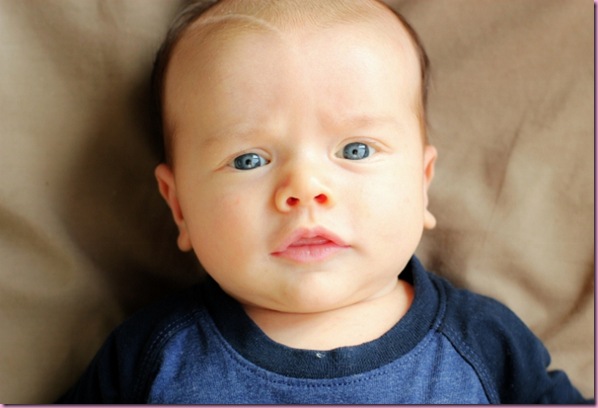 He makes everything in my life shine a little bit brighter, and even on my worst days, I go to bed with my heart feeling so incredibly full.
I feel so lucky that I get to be a mom.  I had no idea that I would love and embrace motherhood this much, and I can't imagine my life any other way.
Many, many congratulations and well-wishes to Gina as she discovers all of these things herself.  Thanks for letting my stop by the Family page!  To read more of my adventures with Cullen, you can find me on Daily Garnish!