A little trip down belly memory lane:
8 weeks (when I thought I was totally showing already)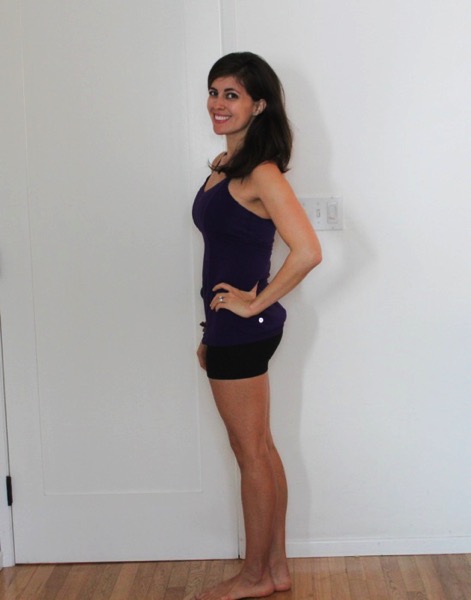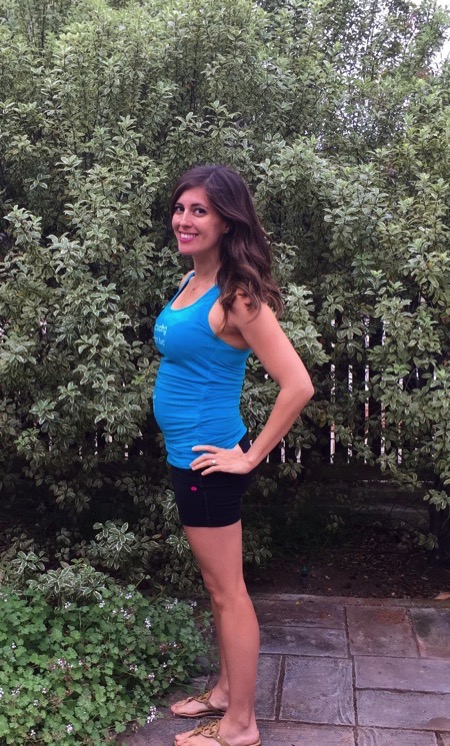 and now, 37 weeks and feeling….
Ready! Even though I think I still have at least another 1 1/2 to 2 weeks left.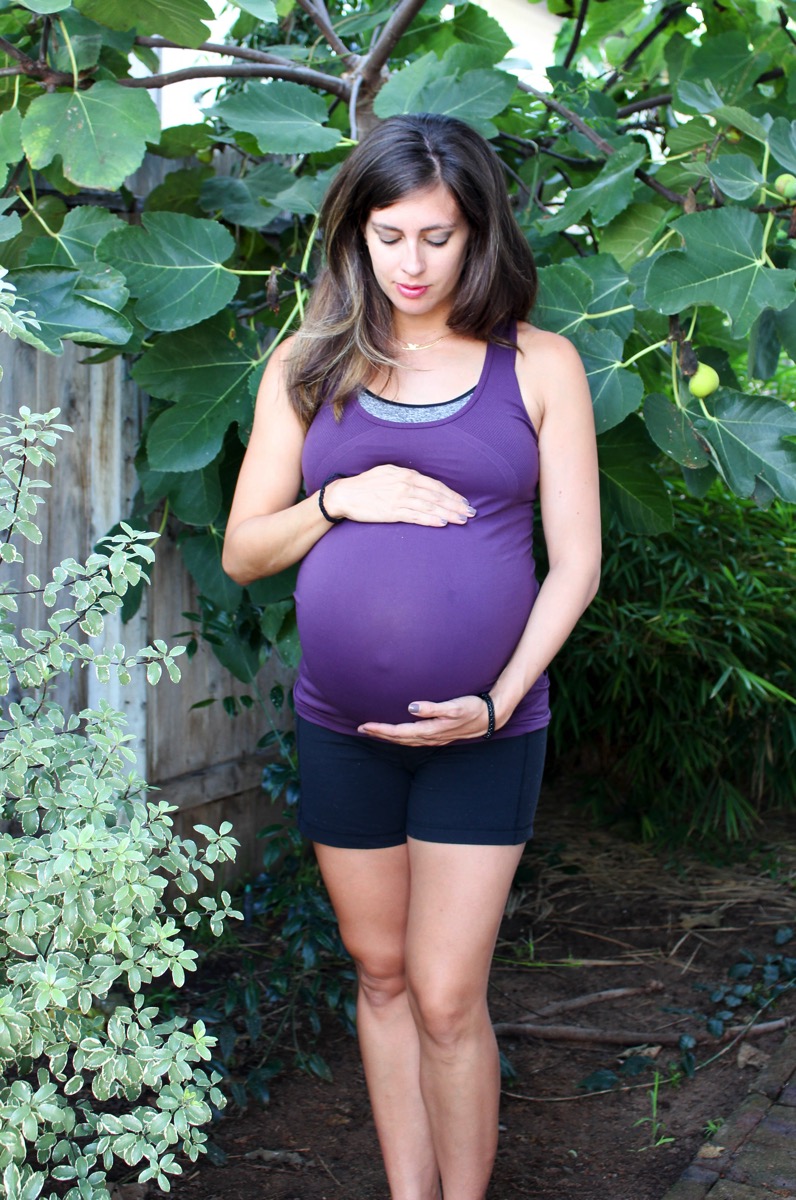 Random thoughts/things that I've noticed:
-I've been having Braxton Hicks contractions almost every night for the past couple of weeks. They'll feel like tiny cramps and then I'll get a zinger, but I can't really tell if it's the Braxton Hicks or little miss trying to make an escape. I joke that she's trying to come out my belly button Alien-style because her movements are so extreme. We felt Liv move quite a bit in my belly, and could certainly see it, but with this one, the movements are enormous and you'll often see an appendage sticking out. I'm definitely going to film it. (<— edited to say: I did film it and will post it on the blog next week!) While I was getting my teeth cleaned last week, one of the techs said she'd be creeping by because she loved watching my belly move so much. It was really cute.
-I told you guys about our last ultrasound, and how apparently little miss is supposed to be a big baby (10+ lbs). Thank you so much for the reassurance and your stories about babies of all different sizes, and how third trimester ultrasounds are usually inaccurate. When I had my midwife appointment on Monday, and talked to her about the ultrasound, she basically laughed it off. She said that I shouldn't worry about it AT ALL, and that a skilled midwife or OB/GYN is way better at estimating size than a third trimester ultrasound measurement. She said I have a proven capable pelvis, since I've given birth before, and has no doubt I'll be able to do it again. It was nice that she was so chill about it, and the midwives have no plans to induce me, unless I go to 41 weeks. If I make it to 41 weeks, I will be a cranky human.
-it's amazing how a little bit of kindness or reassurance can put some pep in your step. While I was crawling on the treadmill (during the heat wave, so I had a wet cold towel around my neck) one of the guys who frequently works out at the club told me I was inspiring, and to "keep crushing it." I didn't feel like I was crushing it at all (I never thought I'd say I look forward to burpees again), but I felt proud of myself for sticking with it even though movement is pretty limited right now. Sill rocking the barre, walking, TRX, and modified 21dayfix combo.
-I officially ran out of clothes that fit me and look appropriate (<— the last part is key haha). I'm so glad I went to Pea in a Pod and Motherhood, and grabbed a couple of essentials that will last me for the rest of the pregnancy. It's amazing how much better you feel when clothes fit they way they're intended. 😉
Weight gain:
33 lbs. It snowballed on at first, but seems to have tapered down.
Cravings:
-Goat's milk Greek yogurt. I could eat it all day, but still have only seen it at Whole Foods
-Soft pretzels and pie (always)
-Giant bowls of fruit
-PIZZA
Aversions:
-Most raw veggies. I still love salad (because dressing) but if we're having veggies, lightly sautéing them makes a huge different
-Hot food, unless it's dinner time, just because I'm sweating my face off all day
Baby purchases:
Over the past couple of weeks, I've picked up some nursing bras and nursing tank tops, along with a couple of items we were missing from our hospital bag (like burp cloths). We also got a couple of things from IKEA to complete her room, and the mobile should be here this weekend! When it's all finished, I'll definitely post everything. Hopefully everything will be ready to go by next week.
For my friends who are following along with name clues, here are all of the letter so far + a new one:
L E E N
Currently reading:
I think I've had my fill of birth books, so I'd love any recommendations for books about the postpartum period and introducing a new sibling into the house. This week, I started No Bad Kids by Janet Lansbury and am loving it so far (it's about toddler discipline).
Skimming our Bradley Method course book
Who knows? Maybe this will be the last belly update?!
xoxo
Gina