Faves from the week + coconut scrub giveaway
Hi friends! Happy Friday! What are you up to this weekend? I'm hitting up an early Orangetheory class and we're getting on the road to Tucson! Kyle is going to be in town for a wedding, and he couldn't be this close without us seeing him. I've missed him so much, and we're so excited to see the rest of the fam.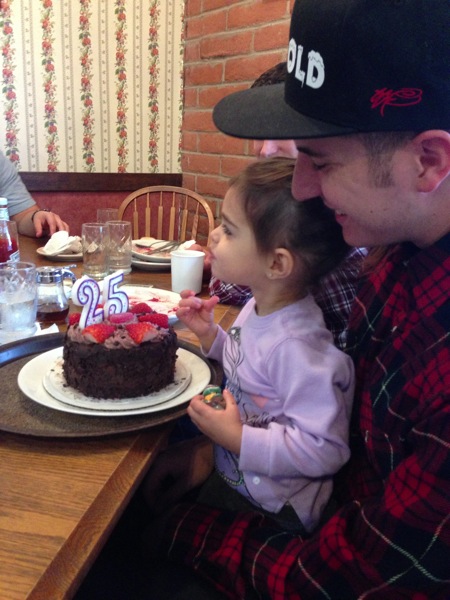 In standard Friday fashion, here are some faves from the week and around the web! I always love hearing about the things you've been enjoying, too, so please join in the fun and shout them out in the comments section. We have a fun giveaway going today, too! 🙂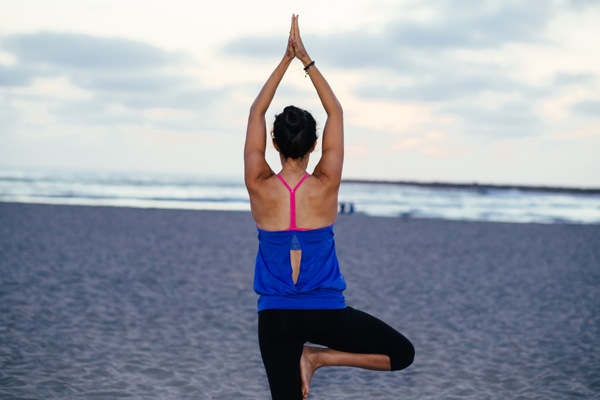 (Photo: Danny Chan)
This maxi. Insert heart eyes emoji.
Well this one of the sweetest things I've seen in a while. (Those crafty "make 'em cry" marketers…)
Smart things that are worth the money.
"It Don't Mean a Thing, if it Ain't Got That Swing."
The BEST prenatal massage at Therapie. In the past, I haven't had stellar prenatal massage experiences, but after teaching 7 classes in 5 days (oof), I was achy and needed some TLC. It was so good, and just the right amount of pressure. I was in a glorious zombie half-sleep for the 50 minutes of happiness.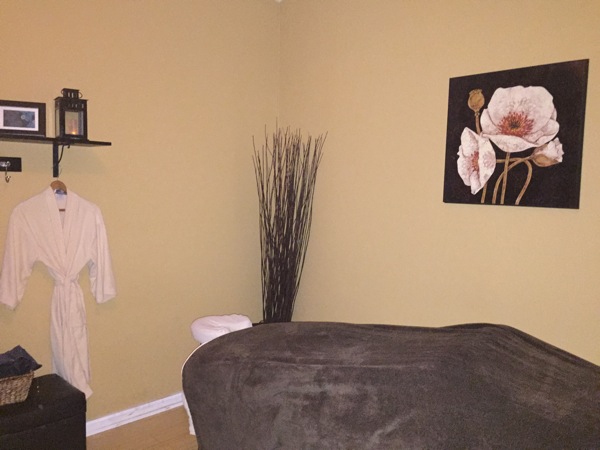 Lilly Pulitzer for Target insanity. I'm sad that I actually missed out on the melee, because I LOVE shopping frenzies. Even when I don't buy anything, I love to watch. 😉 I was teaching barre during Lilly mania, but my friend Betsy was there and snagged some outfits for Liv and some pineapple sandals. I'm super stoked, because I tried to shop the sale online, but sleep > tropical prints.
Ina's best dinner party advice.
Dear moms, why I don't care if you work.
FULL HOUSE IS COMING BACK. Haaaave mercy!
The "after" myth. I love this so much.
When your fave Tiki Port girl covers your acai bowl in a blanket of peanut butter. I don't know her name, but now we're BFFs.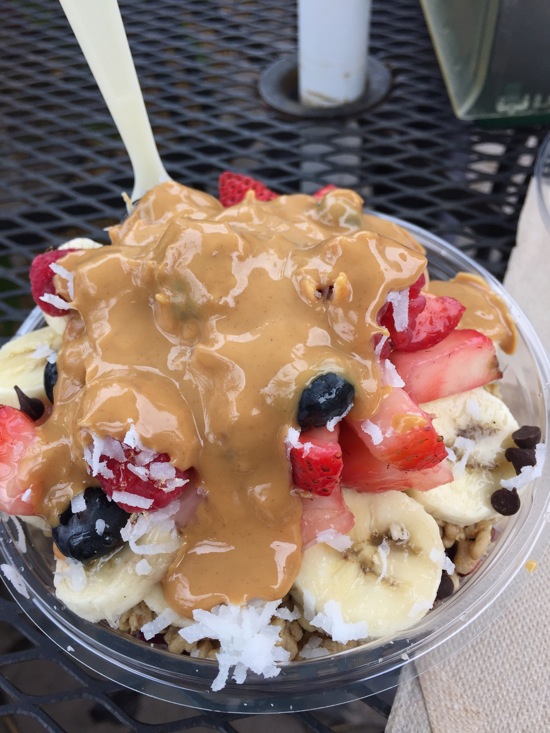 I have an abundance of these types of pictures on my phone.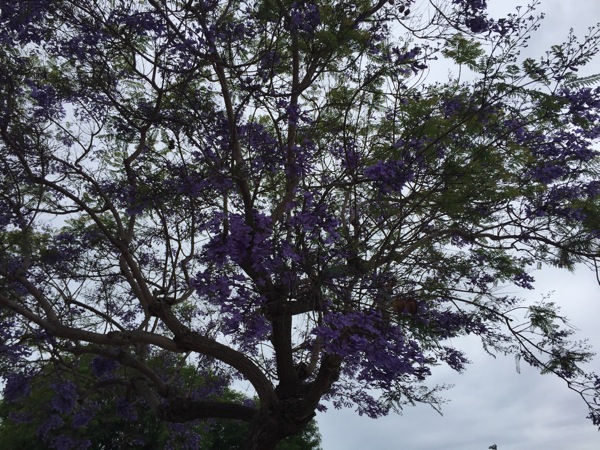 Make-ahead healthy breakfasts.
An amazing gift from my friends at Stitch Fix. It really brightened my day, and was so special and *real* to be holding things that we'll be using for this baby on the way. I haven't made really any baby-related purchases since we'll be using a lot of stuff from when Liv was a newborn/infant, so it was exciting to see some tiny and baby-related gear in the house.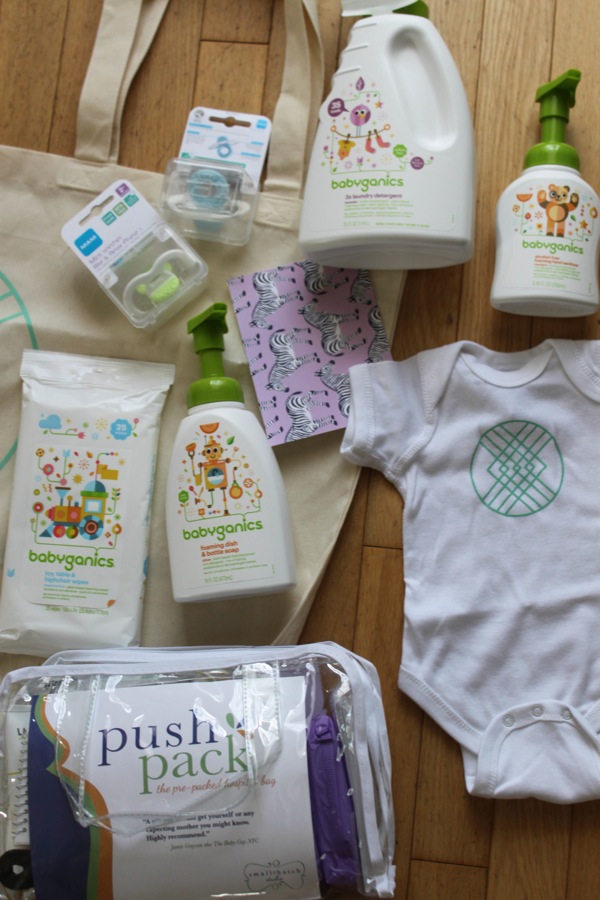 I can't wait to see baby rocking the Stitch Fix onsie. 🙂 They also sent some Babyganics goodies, and this awesome pre-packed hospital bag: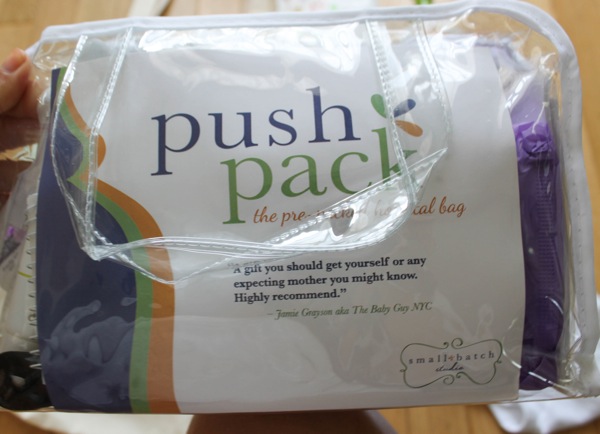 We joked that my hospital bag this time was going to consist of me grabbing a toothbrush on our way out the door, so this totally solved that problem. 😉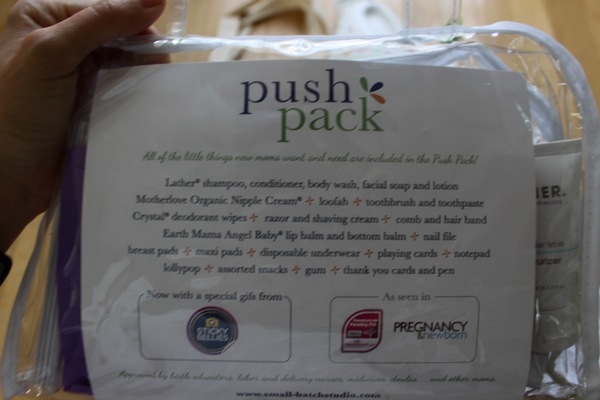 Thank you again, Stitch Fix friends, for thinking of us. <3
Change up your crunches with these moves.
Homemade miso soup! Kyle and Meg posted a recipe on their blog that was so easy, and so delicious. I just added some stir fry veggies, and the leftovers were awesome with lunch the next day.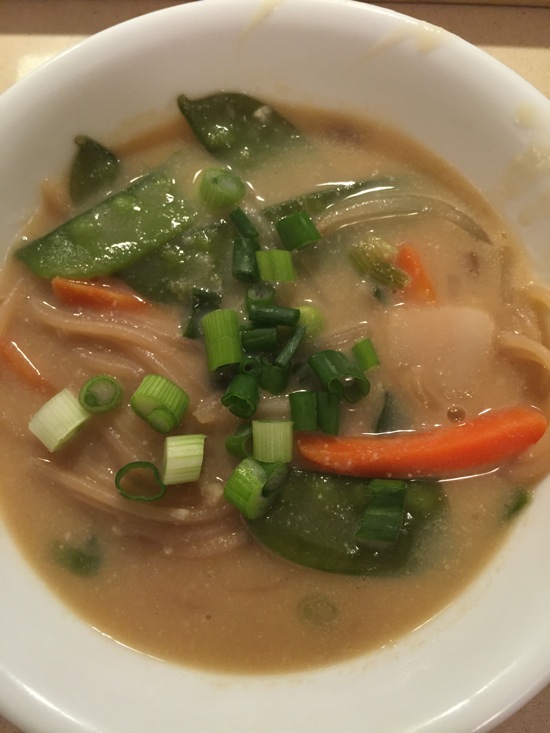 Nourish snacks sent us some goodies to try, and these habanero half-popped popcorn kernels are my savory dream come true.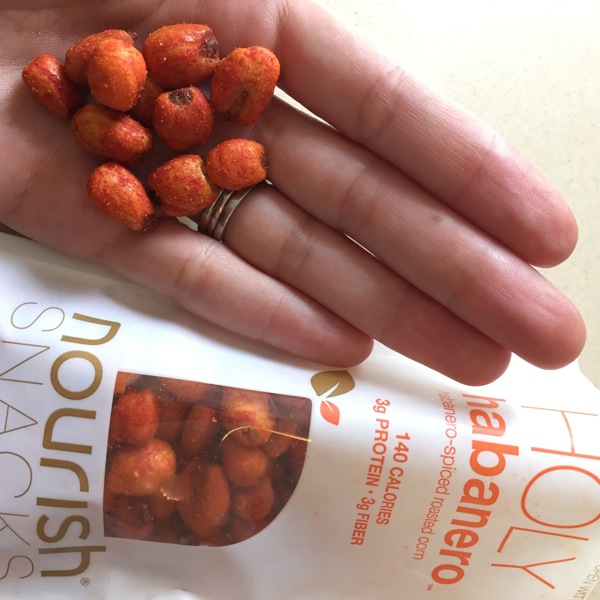 The Best Drink Ever (1/2 caf) deserves a permanent spot on this list.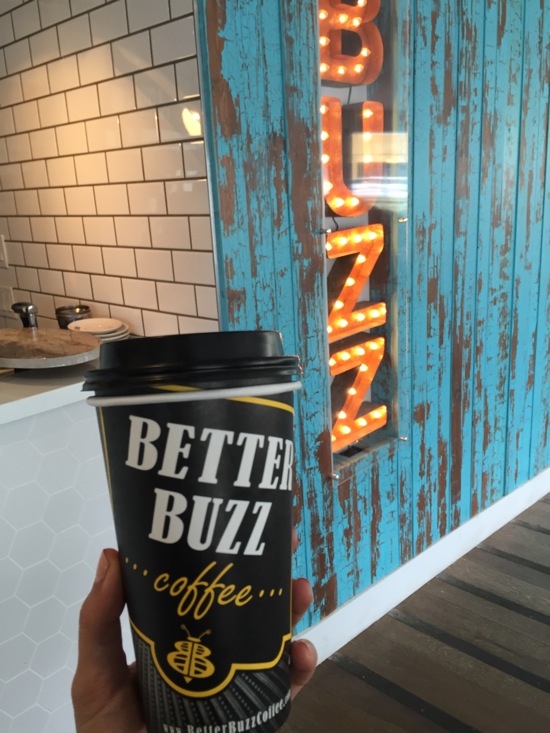 A coconut scrub giveaway! Amber sent me some of her glorious coconut scrub to try, and Liv and I have been loving it. (She couldn't wait to try it, so I filled it with water and gave her a LUSH-style hand scrub at the table.) They are handmade with love, and the ingredients are pure perfection: coconut oil, sugar, and essential oil. The different scents are very light, and leave your skin super soft and smooth! You can check out her Etsy store here (and use the code: FITNESSISTA30 for 30% off!). A lucky reader will receive a full-sized coconut scrub + two samples (and I'll also send you a copy of "HIIT It!"). Just leave a comment below with something that makes you happy, or something you're looking forward to this weekend.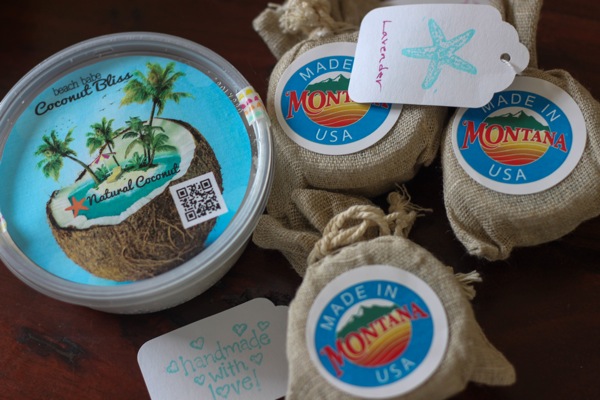 Happy Friday! If you can, have a glass of wine for me, mm k?
See ya later on the Family page with the 13-15 week update!
xoxo
Gina