Favorite things giveaway: Count Me Healthy
12 days of giveaway fun continues! Did you enter the Fivesse giveaway? All of this week's giveaways will end this Saturday at midnight. If you're just joining in the fun, you're in for a treat! These are all companies I reached out to and asked them to share some holiday cheer with you all. These giveaways are not sponsored (there is one sponsored White Plum giveaway because I wanted our last WP giveaway to be during this magical time), and many of the giveaways have multiple winners.
How about something sparkly?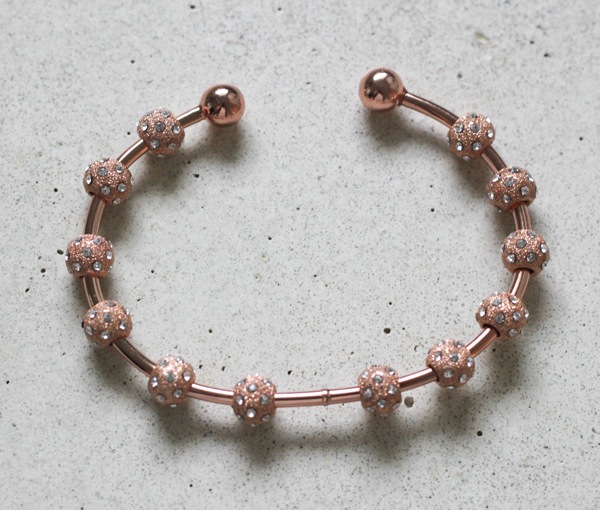 (Awesome discount code for you: use the code "FITNESSISTA35" to get 35% off at checkout)
I am obsessed with the Count Me Healthy bracelets! We ran a giveaway once before, and it was one of the most successful ones on the blog, ever. Not only are these bracelets gorgeous to look at and well-constructed -I've accidentally worn mine to work out before, and it's not tarnished or scratched at all- but they also have a surprise hidden purpose. On the Count Me Healthy bracelets, you'll see beads that you can move from side to side. These beads can be used to track anything you desire! They're especially fantastic for health-related goals (workout sessions in a week, glasses of water consumed each day, produce servings per day, days abstaining from cigarettes if you're trying to quit, etc.) but can count really anything, including breastfeeding sessions for new mamas, personal weekly goals you've hit, and the list goes on and on.
I love my rose gold bracelet, and Chelsea Charles, the creator of this incredible line, sent me one of her brand new bracelets from the crystal collection. The purpose is the same, but each bead is adorned with small crystals.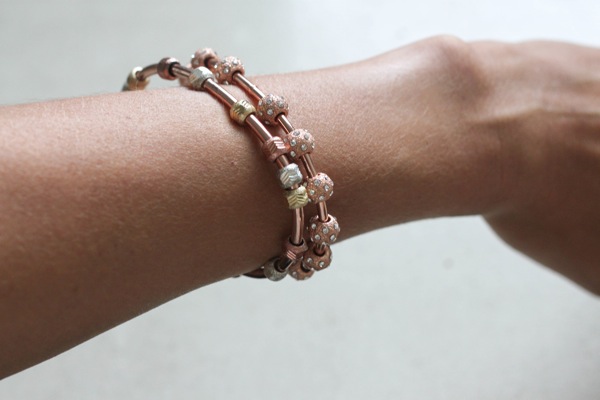 She also kindly offered to surprise two lucky readers with their own Count Me Healthy crystal collection bracelets.
Two winners will each receive one bracelet of their choice from this collection, valued at $148 each.
Here's how to enter:
-Leave a comment below with what you would use your bracelet to count!
-Pin this post and leave a comment with your pin 🙂
Ready, set, go!
xoxo
Gina