Rice cooker Italian quinoa
Good morning! Hope your day is off to a great start <3
Waffles with almond butter and jelly over here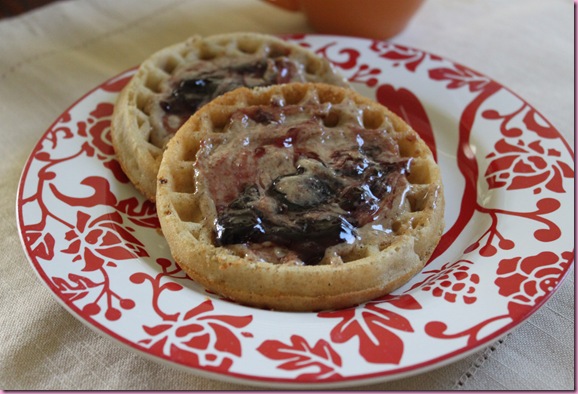 tea
snuggles and
teeny grunts and snores (coming from the lounger next to me). It's a good day.
The Pilot had to fly late last night, and since he's been the dinner chef in our house lately while I feeding the little one and settle her down for bed- I really wanted to have some food ready to eat when he came home. We had chicken –no shocker there, but it was quick/easy- but I did want to show ya the side dish to go along with it.
Rice cooker saves the day: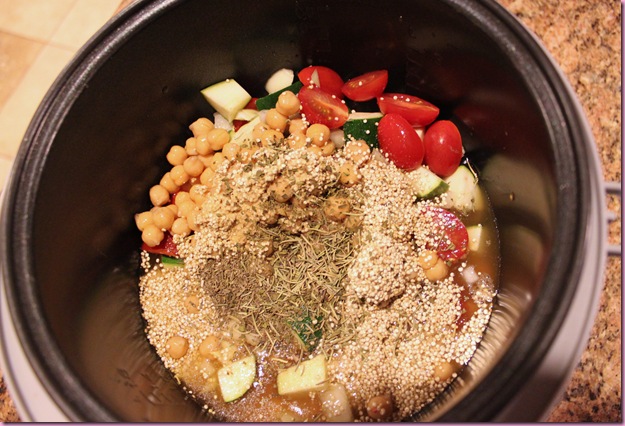 It's been fun experimenting with different grains in the rice cooker, and last night I wanted to put together something I could prep in advance in minimal time, and just start it about 45 minutes before we would eat.
I chopped up some onion, garlic, tomatoes, and zucchini: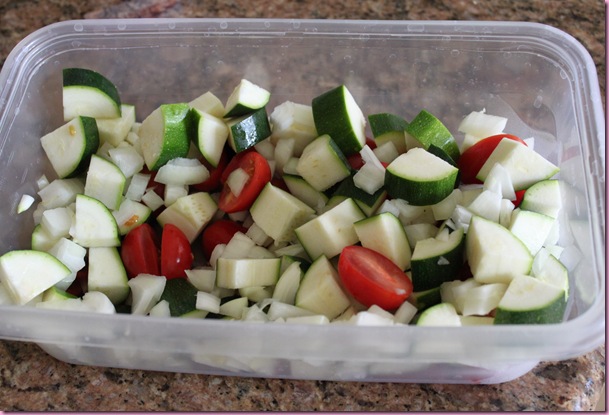 put it in the fridge until later
then added it to the rice cooker with 1 C quinoa, 2 C veggie broth, 1 can organic chickpeas (drained and rinsed), 1 t each of oregano, thyme and rosemary. The best part: we have a little leftover for lunch today- I can't wait to top it with some eggs.
More recent eats: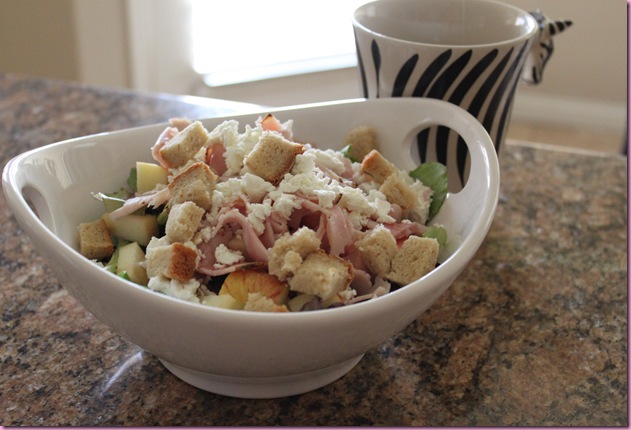 Salad beast with greens, a chopped apple, turkey, brown rice toast cut into croutons, goat cheese, raspberry vinaigrette
and saving a rhino with my sweet tooth 😉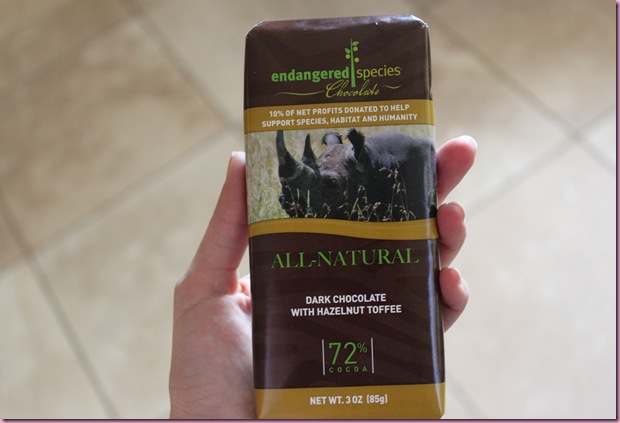 Whenever I'm at the grocery store, I grab whatever "fun" chocolate they have at the register- that was the winner yesterday.
We don't have anything planned today, so the little one are I are going to hang out, venture to Target for some things we're out of, and see where the afternoon takes us.
Hope you have a happy Thursday <3
xoxo
Gina
Something to do: A Winter Shape Up workout! A fun way to switch things up at the gym and this week's is a 2-parter 😉