Morning friends! How's your weekend going so far? And who has seen Harry Potter already?! I can't wait to see it… but I need to see part 1 first. I'm a terrible HP fan.
I've been moving around extra quietly this morning- the Pilot and Bella are still fast asleep 🙂 I crashed out on the couch watching Couples Retreat after our Mexican fiesta feast, the Pilot carried me to bed and I slept another 8 hours. First morning in a lonnnnnng time that I haven't hit snooze 😉
B-fast: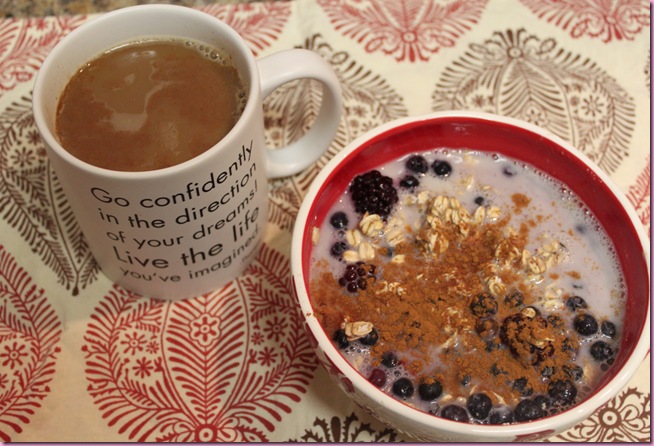 Almond milk coffee (1 C almond milk + 1 C coffee), and an old fave: b-fast cookie dough cereal.
When I add the frozen berries to the cereal, I'll heat it up for about a minute to soften them- perfection.
Lunch and snacks are packed up and ready to go: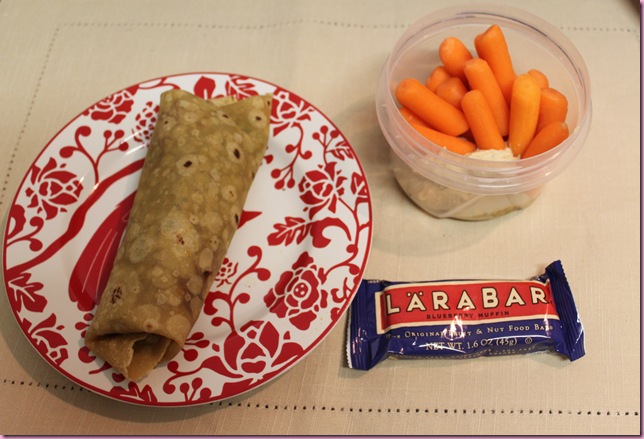 Sunshine burger in a teff tortilla with lots of lettuce, ketchup and mustard, my #1 Larabar lurve + carrots and hummus
It's a Zumba day today!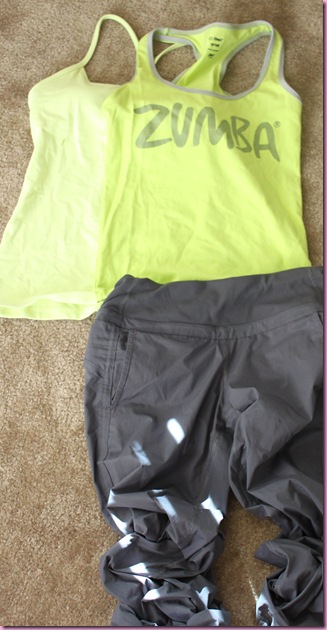 My favorite 😀
See ya after work <3
xoxo
Gina
Something to think:
"Pick the day. Enjoy it – to the hilt. The day as it comes. People as they come… The past, I think, has helped me appreciate the present, and I don't want to spoil any of it by fretting about the future."

Audrey Hepburn