[Better than Focus On: Balls] 🙂
Hi friends! How's your day going? It's humpday aka Indian Food Wednesday! Hope yours is wonderful 🙂
I started off the morning with an Amy's GF dairy-free burrito + a 2 egg white puff: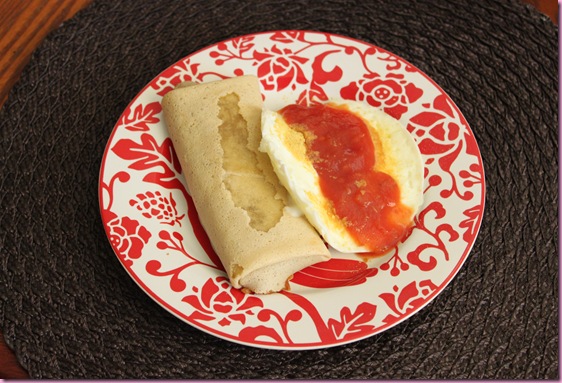 [Hole in the tortilla is where the paper towel got stuck. Burrito was just *ok*- not my fave ever]
For today's Focus On post, I figured we could talk a little about medicine balls, along with some of my fave exercises (and your faves, too!).
They're almost always at the gym, and for the longest time, I didn't have a clue what to do with them.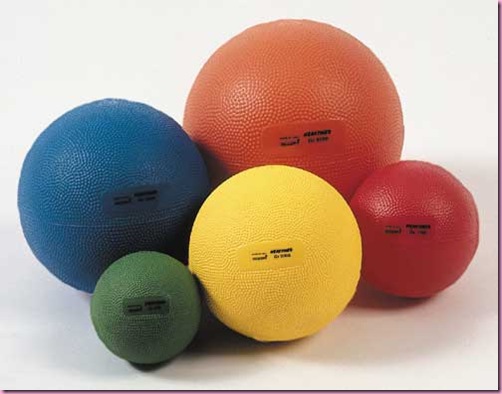 Source
What are they: Weighted balls of various shapes and sizes, primarily used to target the core or in lieu of dumbbells. Many gyms offer classes utilizing medicine balls, and they're a great way to challenge your stability and utilize different muscles during your standard exercise moves.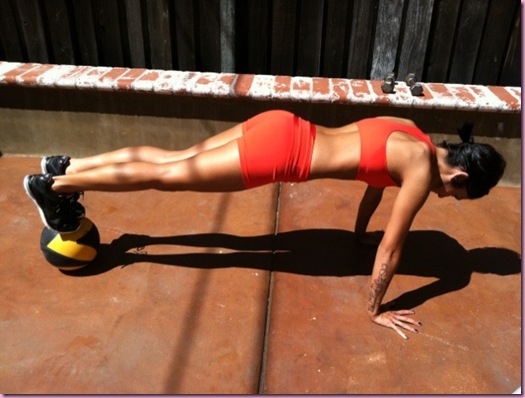 Source
Here are some of my favorite ways to use them:
–Push-up to side plank on medicine ball
–Toe taps on medicine ball [AMAZING for cardio. Try Tabata intervals with this- 20 seconds hard, 10 seconds easy]
Tips to keep in mind:
-If you're doing core work, heavier isn't always better. For abs, you don't want to lift too heavy- instead focus on quality and form.
-Medicine balls will challenge your stability. Make sure you're already advanced enough with a move sans extra weight before trying to add in more resistance.
-Start with a lower weight and work your way up.
Do you use medicine balls in your weight training routine? What's your favorite exercise?