Focus On: The Tone It Up Plan
As you guys know, I'm a huge fan of the Tone It Up girls. They're super fun, don't sell themselves out by pimping out phony diet pills or supplements, make great workout videos, and I secretly wish that they would adopt me 😉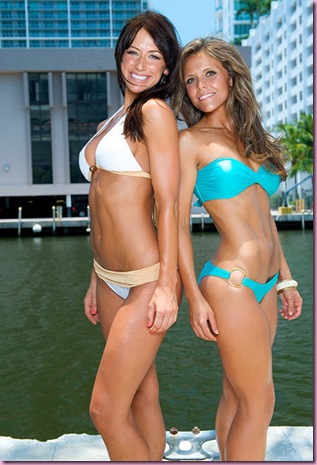 Source
They need a preggers girl on the team, right? Haha.
About a month before I got pregnant, I bought the Tone It Up plan via their website. I had heard quite a few people talking about it on Twitter and I like to know as much as possible about diet and fitness plans, so I decided to buy it up.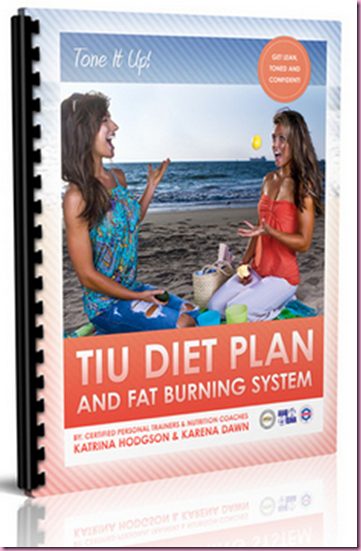 Source
What is it?
A comprehensive diet and fitness plan, including recipes, workouts and a 7-day slimdown. I'm pretty sure it was $120 when I bought it (but is now up to $149.99) and you receive a hefty PDF file with the eats and workouts, and from then on, you'll receive emails from the Tone It Up girls, access to their Tone It Up community (message boards, etc), and meal plan updates (they recently sent out a new summer version of the meal plan).
The pros:
–I loved the option of being able to choose between the original plan, vegan, vegetarian, gluten-free or gluten-free vegetarian. [Now they've added pescatarian, too, which is awesome] The eating plan is pretty fantastic- all clean eats, no fake stuff, and they make it very clear how to set up each meal and snack. There are a lot of options and ideas offered.
-No calorie counting.
-New ideas! Quite a few recipes are things I've seen before [and that you've seen before, from reading healthy living blogs], but there was some new stuff in there too.
-It can be followed as a lifestyle and isn't a "quick fix diet, then go back to the way you were eating before" plan. I'm always an advocate for eating styles that can be maintained over the long term.
-Love that it isn't carb-phobe or fat-phobe… it really is a balanced, well-made eating plan.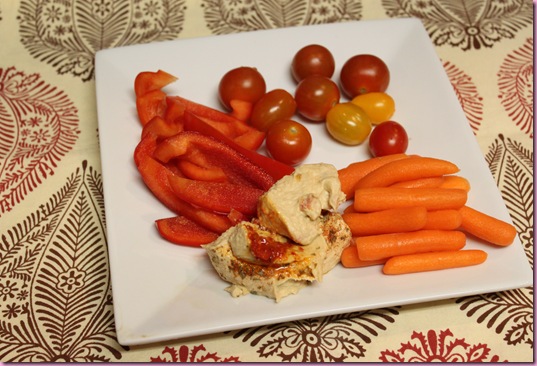 The cons:
-As with many eating plans I've researched, it can be very low calorie, so it helps to be aware of your activity level and if you're needing excess fuel.
-The workout plan wasn't anything too special [to me]. It was a lot of very basic moves (nothing that made me say "whoa!" or anything that I haven't seen before), but it just goes to show that what we look like is really more of a product of how we eat. Work out for health and fitness (and sanity!), but clean eats are really going to make a visible difference.
-It's expensive. For being 97 pages, many of us probably wouldn't pay $149.99 for a 97-page lifestyle book at the bookstore. Quite a few recipes and workouts can be accessed for free via their website (and here! always free), so you can access many of these things and learn a lot without paying. However, the purchased meal plan is very structured and breaks everything down in a straightforward way, so it's definitely feasible to weigh the costs and benefits.
Do you own the Tone It Up plan? Do you like to follow a more structured eating style, or just go with the flow?