Hey hey hey! How are you? Hope you had a wonderful weekend <3
Catching up on the blogworld?
-The Pilot posted the BIG NEWS and
-I've been booty shaking the weekend away at a Dance Trance instructors conference

After our last day of workshop, I enjoyed an incredible meal, Oscar party and gab fest with two very lovely ladies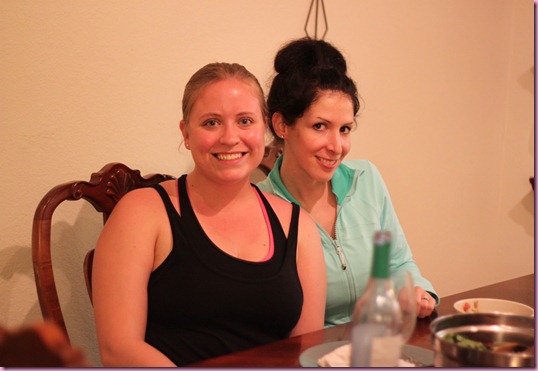 + Lindsey's hubby, Ross

Katie and I chilled all weekend doing DT stuff, and as soon as it was over, we had plans to meet up with Lindsey, who has become a very close friend through the blog world.
We went to Whole Paycheck to pick up groceries and then transformed them into a legendary feast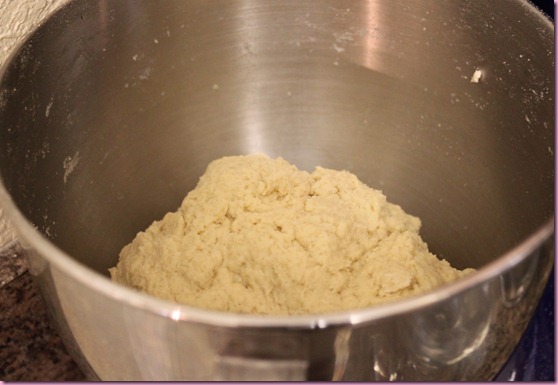 I made two pizzas using Bob's Red Mill GF pizza crust mix: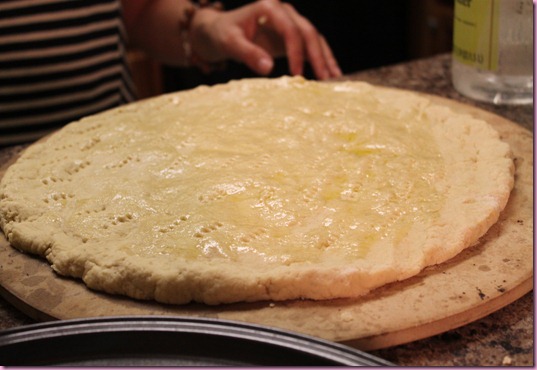 BBQ chicken pizza with Annie's BBQ sauce, organic rotisserie chicken, goat gouda and cilantro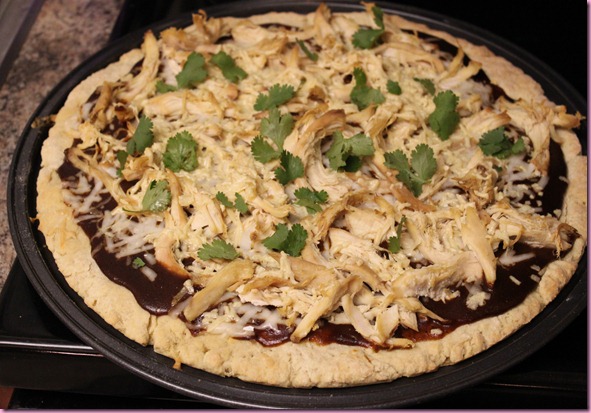 and sautéed veggie pizza (red pepper, zucchini, yellow squash. eggplant, artichoke) with marinara, basil and Daiya mozarella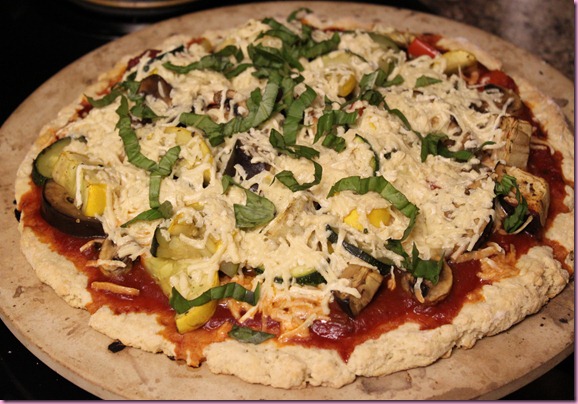 Ooey gooey perfection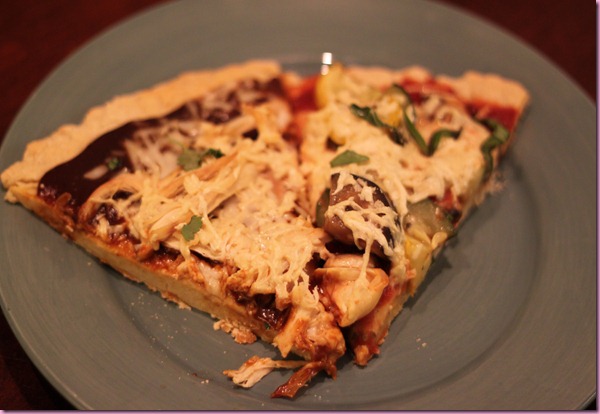 (I had one slice of each)
We also enjoyed a beautiful salad that Linds put together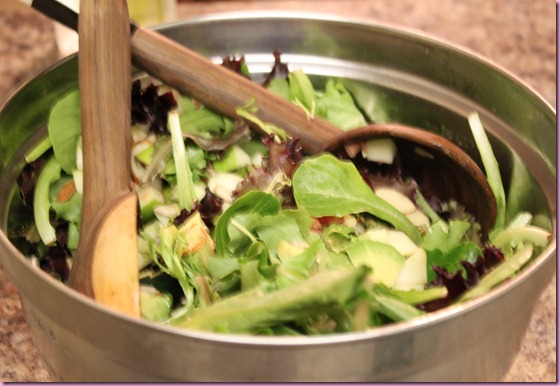 with greens, chopped green apple, cucumber, tomato, sunflower seeds, almonds and avocado with balsamic dressing.
And then, the best part of all: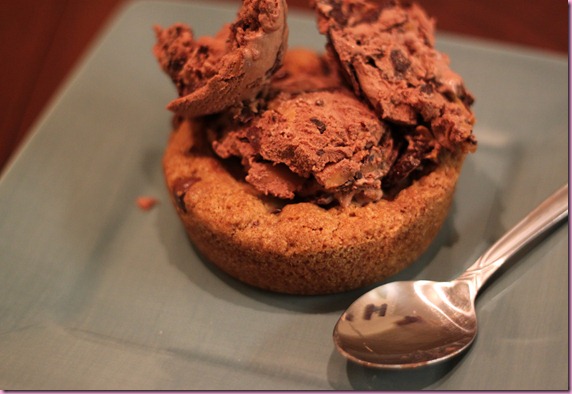 Pizookie! Pizookie! PIZOOOOOOOKIE!!!!!!
That little bundle of food baby joy was made with Lindsey's top secret recipe vegan chocolate chip cookies (my imposter recipe is *here*)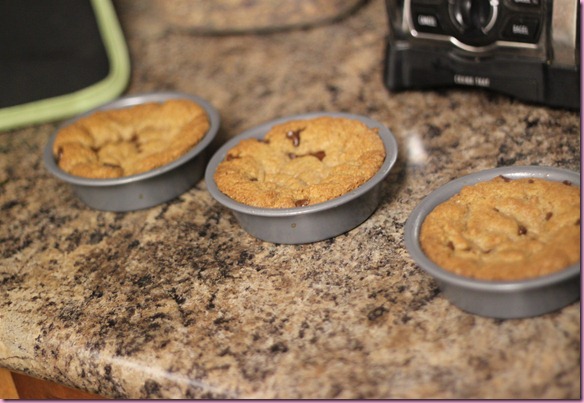 (Ross had a man-zookie made in a larger tart pan)
Toppings: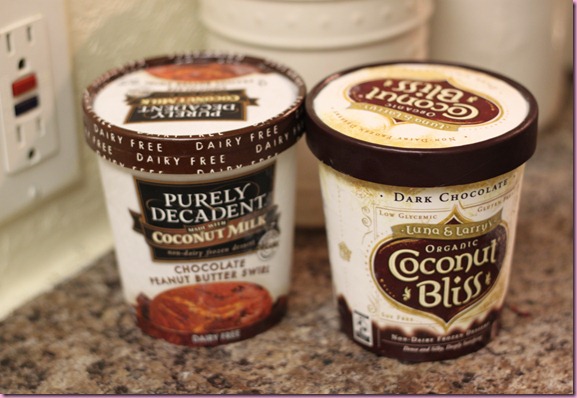 The kicker? The cookies were cooked about halfway, so they were crispy on the outside, soft and slightly undercooked in the middle, with the ice cream melting on top.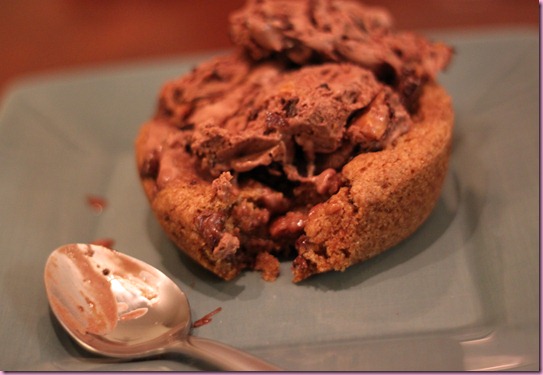 I die.
This morning Lindsey has to work, so Katie and I are going to yoga before heading to the airport to catch our flights.
See ya this afternoon <3
xoxo
Gina
It's pretty incredible that the blogworld can help create real-life friendships. Have you met a fellow bloggy or blog reader before? Who watched the Oscars last night? I was so happy that Natalie Portman and Colin Firth won

Today's workout jam: "Jungle Flame" DNC (Perfect for any type of high energy workout- you won't be able to stop yourself from dancing)