Hiiiiii friends! How are you? Hope you're having a great morning.
After our day of workshops and dancing, we had a Mardi Gras party at a Jax club.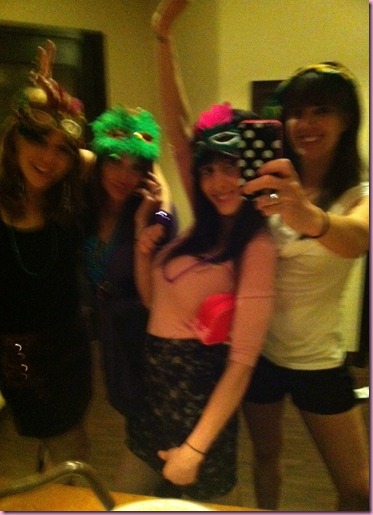 You get the idea

Needless to say, this morning we were all moving a little slowly.
Green juice to the rescue: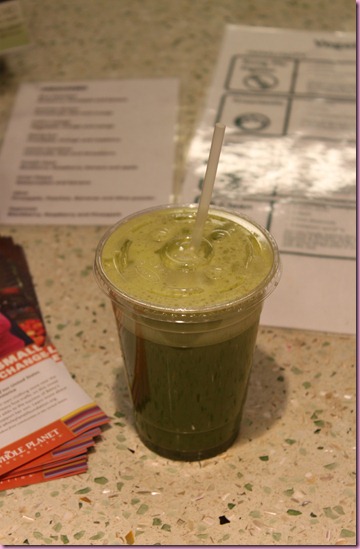 (green apple, spinach, parsley, lemon)
+ gluten-free oats with Sun Warrior (both brought from home, just asked WF if they'd mind filling a soup bowl with hot water for me) and a crumbled amazeball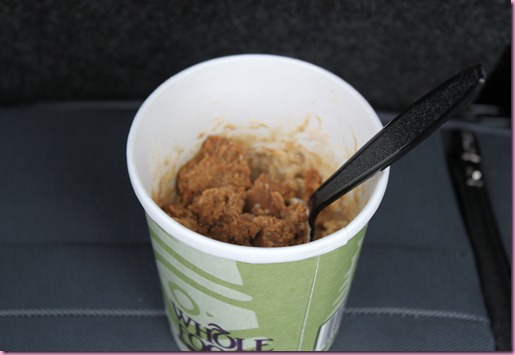 We got to the studio, and before today's dance party and workshop, we were treated to a performance from the DT kids.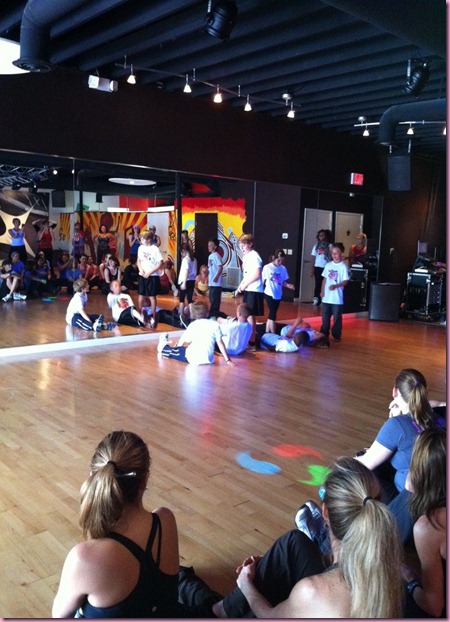 They were AMAZING. So cute and could do the crazy floating feet thing way better than I'll ever be able to 

We had another 2 hour dance party and learned some new choreography to songs that just came out- I'm a scary stoked to take them to my classes this week!
Instead of trying to get a quick lunch during our break, we planned ahead and grabbed hot bar this morning: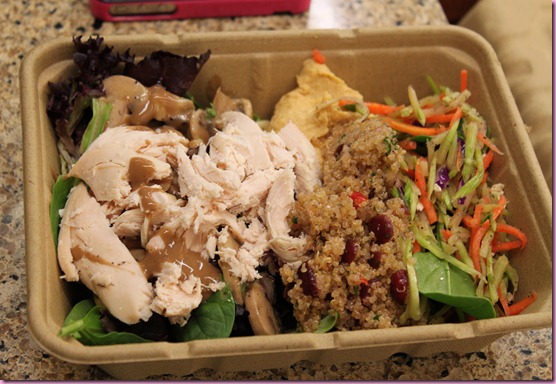 Salad, hummus, chicken, cranberry quinoa, mushrooms and balsamic.
We're heading back for meetings and then later tonight, it's chill time with the lovely Lindsey

See you later, friends!
xoxo
Gina
Something to think:
We should consider every day lost on which we have not danced at least once. And we should call every truth false which was not accompanied by at least one laugh.
–Friedrich Nietzsche