Helloooooo! It's the freakin' weekend. FINALLY. Is it just me, or did the week drag on a little bit? Or maybe I was just a little overeager for the weekend, the Pilot being home, and spending time with friends. My good friend Ashley and her husband are in town, and we're going to spend the day yoga-ing, grabbing breakfast, and heading out to dinner tonight. This weekend we also have a short trip to JAX planned (wahoo!), and time together as a family. I'd love to hear what you're up to!
In standard Friday fashion, here are some faves from the week and around the web. I always love hearing about your favorites, too, so please share the goodness in the comments section if you'd like to join in the fun.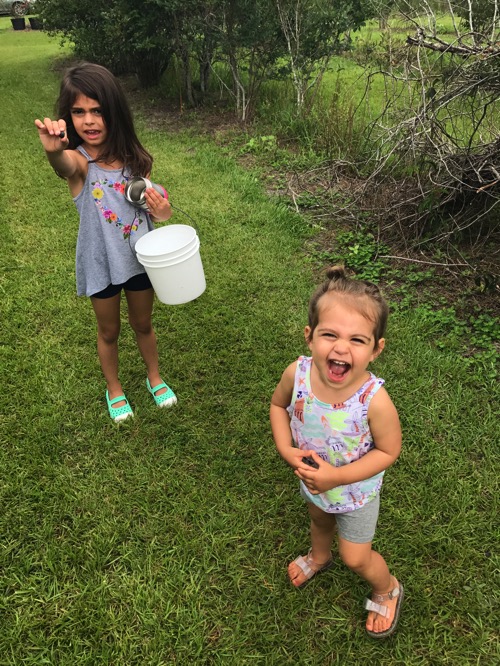 Blueberry picking! We caught a bit of sun earlier this week, so the girls and I ventured out to Mallory's Farm for blueberry picking. P and I shared a bucket, and Liv had her own bucket. I learned very quickly that I needed to put 90% of the blueberries I picked into Liv's bucket, because here's what happened with mine and P's.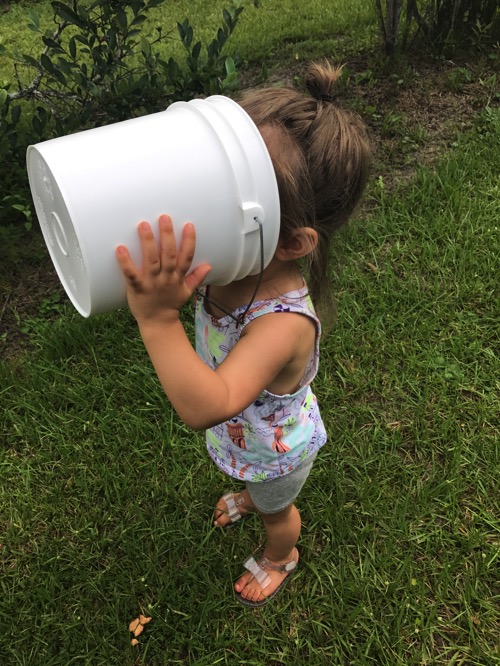 I asked the sweet lady at the desk to charge me double for the blueberries because at least half were eaten in the process, and she said it happens all the time, and didn't end up charging us at all. We'll definitely be back to see her.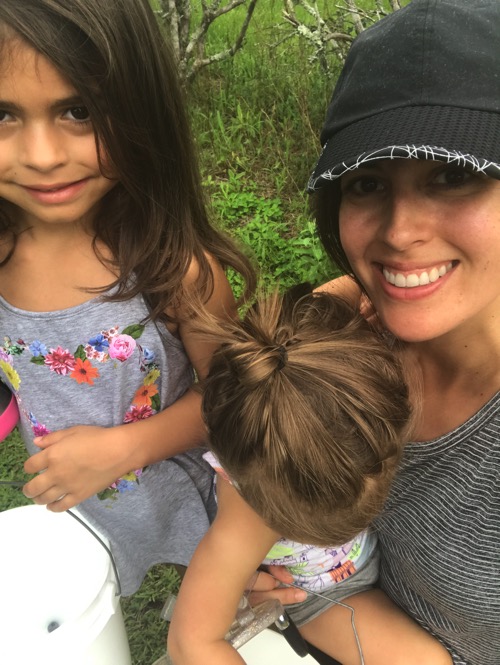 They also had a beautiful horse,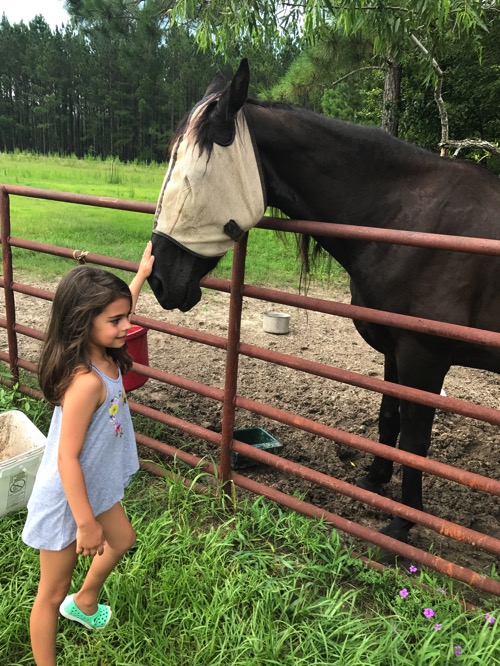 a cow, and a goat at the farm, which were huge hits with the girls.
We picked the sweetest, most beautiful blueberries.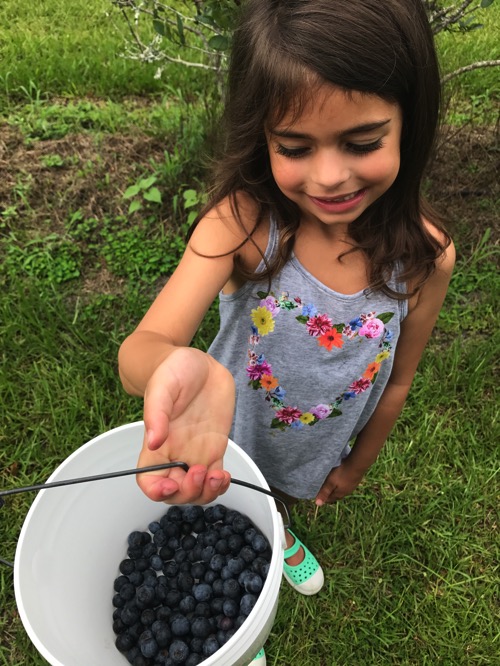 They lasted less than 12 hours.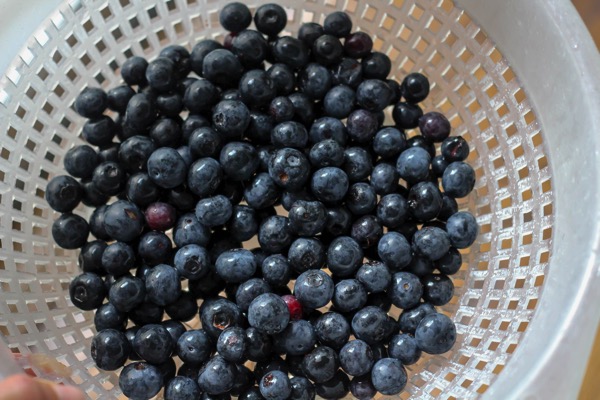 PACKED barre classes. Barre is pretty new to Valdosta, and I'm so excited to have such amazing ladies and dudes who have come to take my classes.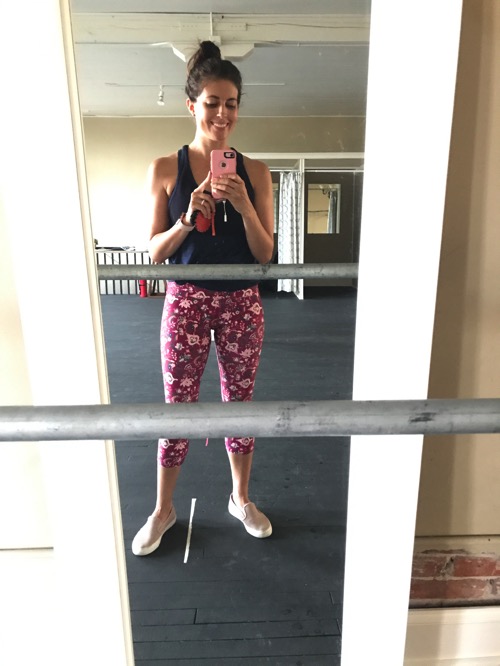 (leggings are here!)
Date night with the Pilot at Giulio's. The food is so delicious and it's such a cute little spot. I got the chicken with lots of veggies, and we shared stuffed grape leaves and Greek salads.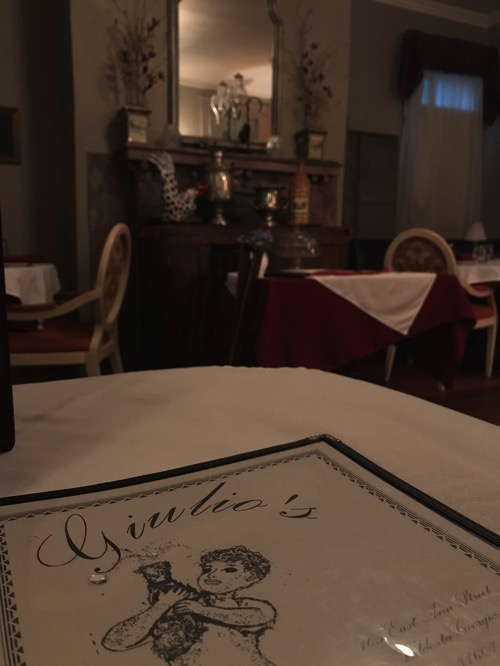 How Pilates and my mat saved me.
I want to go back to Positano every day.
7 reasons to slow down this summer.
All of the random creatures we've seen this week. We had an enormous turtle on our patio: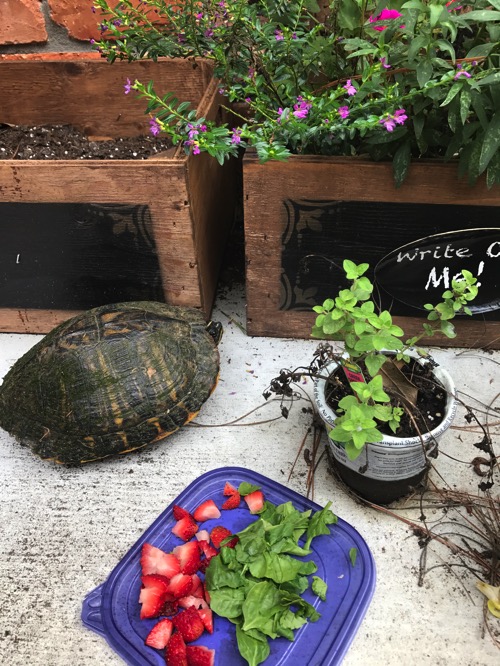 (Liv and I made him a nice salad)
a toad on the back porch,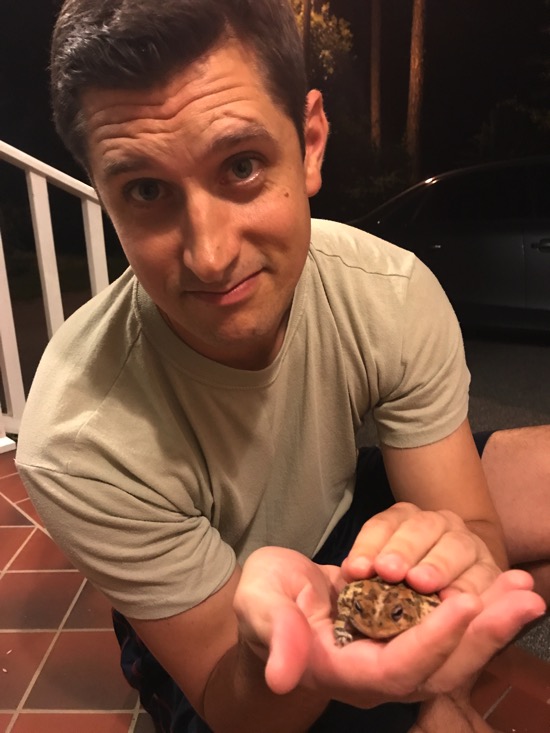 and stopped to pet a bunch of feral cats outside of Giulio's.
Tips on deciding if you're meal hungry or snack hungry.
Egyptian licorice tea. This has been one of my favorite teas for a couple of years now, and for some reason, I hadn't picked it up in forever. When I saw it at Target, I got so excited and have been enjoying a mug almost every day this week. I love the natural sweetness and light spice; it's absolutely delicious and caffeine-free.
THIS SONG. If you need a song to pump up your next weights or cardio session, this is it. It's been my favorite for teaching this week.
Hope you have a very happy Friday!
xoxo
Gina
Workouts for the weekend: