Helloooooo. Happy Friday! Any fun plans for the upcoming weekend? Sunday is my b-day, so I'm looking forward to sleeping in, cake, and spending time with these nuggets. I'm also hoping we can make a trip down to Tallahassee to hit up Whole Foods and maybe sneak in an Orangetheory class. (Can I really pack ALL of my favorite things into one weekend?! Heh.)
It's time for the standard Friday Faves party! I look forward to this post each week. It's a blast to put a list together of some of the fun things in life and hear what you're enjoying, too. Please shout out any Friday Faves (wears, eats, reads, randoms) in the comments section below.
Fashion and beauty:
This wrap sweater! The wrap detail is very ballerina-esque along with the blush color.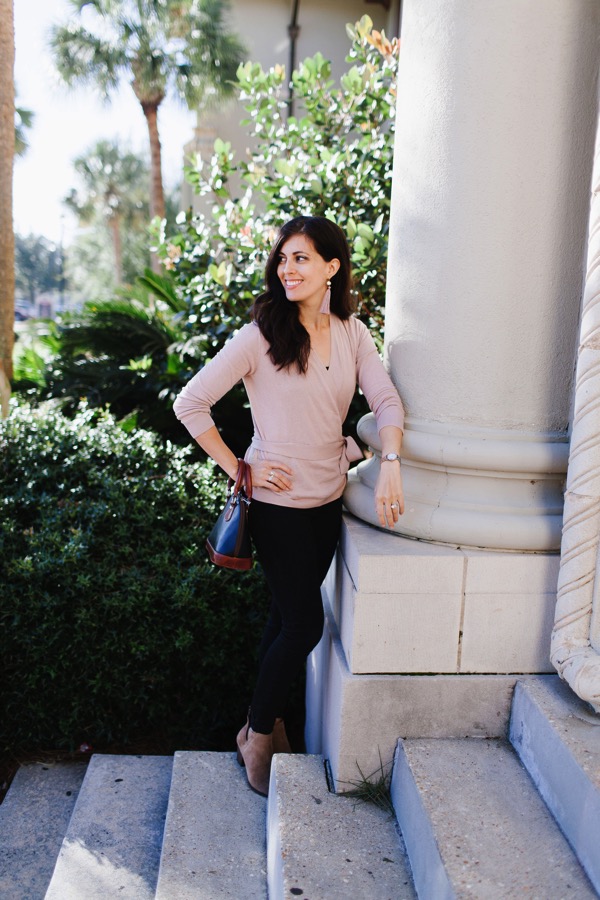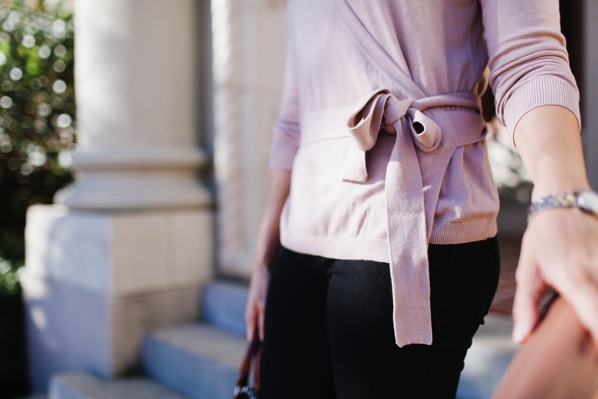 I think that it's neutral but still a little different, and is a super soft cozy fabric. It's great with jeans and mules or booties.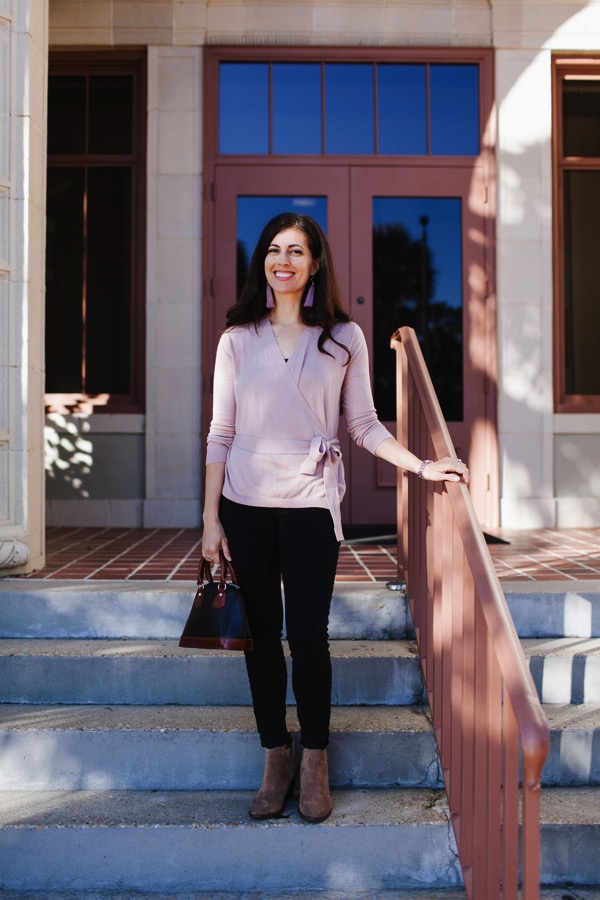 We joked that these are my "back to school" photos, haha.
Anastasia eyebrow scissors. (If you live near a Nordstrom with an Anastasia salon, GO. I miss it so much!) I've been a huge fan of the Anastasia products for years now, especially since they helped turn my sad little tadpoles into real eyebrows. Their stencils, brow powder and wax crayon are on the daily rotation over here. Since I have to do my brows now for the most part unless we're traveling and I can hit up a Nordstrom, I picked up a pair of these scissors. Word to the world: they're extremely sharp, so be careful and all of that. It helps to keep everything uniform and gives them a cleaner look.
I'm super pumped to try Annie Lawless' new lip glosses. I just need to decide on a color!
Good reads:
5 things to know about Shalene Flanagan.
Celebrities share how exercise helps with anxiety. (PREACH.)
Very important information as we head into Thanksgiving.
Fitness things:
Cosmic Kids Yoga. After I saw a friend post about this on her Instagram, I asked Liv if she wanted to give it a try before bed one night. They have a different theme for each episode like Moana, a bear hunt, Alice in Wonderland, etc. and the host makes it interactive and exciting. It's right up their alley and a great way to get the last-minute crazies out and wind down before going to sleep. Watching the girls follow along is pretty much the cutest ever.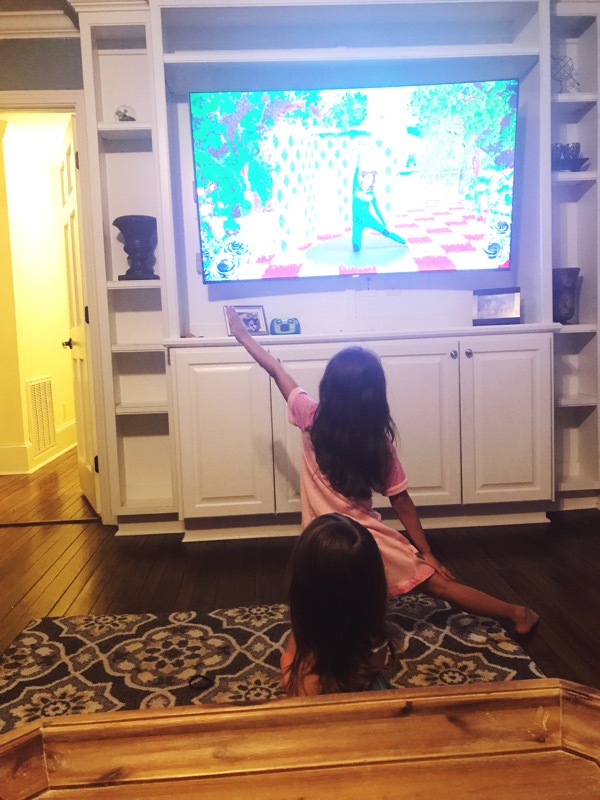 Eats and recipes:
Daily Harvest! I was really missing the convenience of being able to go to Tiki Port or Mad Beet for a smoothie or acai bowl – I don't mind making my own smoothies, but sometimes it's so nice to try something different – and I remembered Daily Harvest.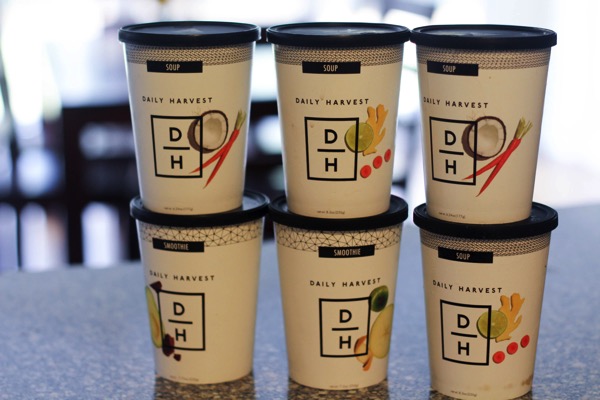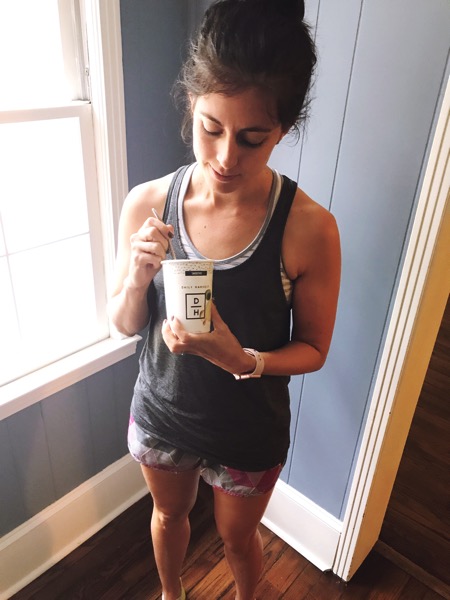 I've used their deliveries in the past and loved their smoothies, plus I was pumped to try their new soups. I used a friends' referral code so I could get 3 free cups in my shipment, and I got 6 cups for $24. YESSS. Here's my referral code if you'd like to try it out! You get 3 free cups, too. I hope you love it as much as I do.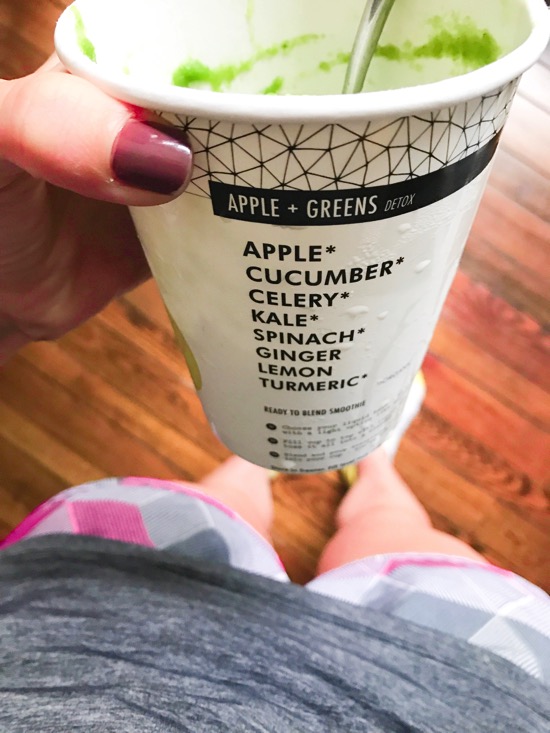 I want to curl up and live in this cheese board.
A unique way to use persimmons.
If you're looking for the perfect Thanksgiving turkey, this is it.
Thoughts on being a flexitarian.
A great way to use up on-their-last-leg bananas.
A handy infographic about eating well on the go.
xoxo
Gina
Wrap sweater pics by the amazing Lindsay