Hey hey! Happy Friday! I'm so ready for the weekend. The Pilot flew nights this week, so it will be nice to have him back home when we're awake. 😉 To break up the week and give myself a little something to look forward to, I asked our babysitter if she'd come over while I met up with some friends for girls' night at Steel Magnolias. There was a cheese board and wine, so it was definitely a great night.
This weekend, I'm excited to take Livi to her school dance (what?), start planning our San Diego trip (there's so much we want to do and so many faves to revisit!) and catch a yoga class. I've been testing out a lot of new workouts lately…and my legs and booty kind of hate me. I'm also looking forward to the Sunday episode of This Is Us, but will likely cry my face off.
I'd love to hear what you have on the agenda this weekend! Any fun events or fitness plans? I'd love to hear what you have going on.
Now it's time for the usual Friday Faves party! Sharing some of the eats, reads, wears, and finds of the week. If you have any newfound or beloved faves, please share them in the comments below.
Beauty + Fashion:
-Dip powder nail polish. I was chatting with a girl at one of the Pilot's work events and we quickly found out we had a scary amount of things in common. She also uses a lot of natural skincare products, gave me a ton of hair tips (she has super healthy mermaid hair) and we parent in a similar fashion. I asked her about her nails, and she told me about dip polish, which is another nontoxic way to do your nails. (I'd been using the Sally Hansen gel polish, which lasts really well but ends up chipping eventually.)
I was instantly intrigued, so I ordered a kit of the Revel dip polish. A kit is $50, which seems like a lot, but if you consider that each trip to the salon for dip polish is $30-40, it pays for itself quickly.
You guys.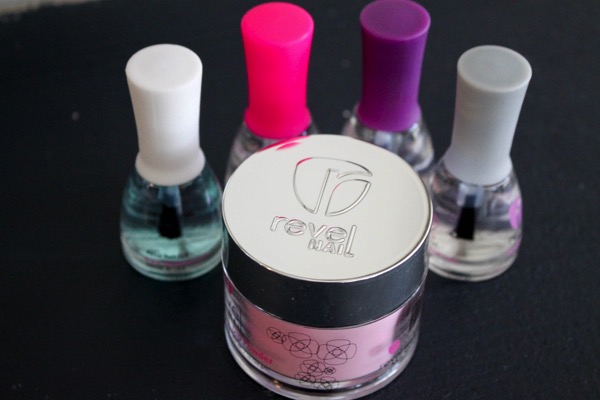 New nail obsession.
I read the instructions and watched a couple of YouTube videos which took away some of the intimidation factor. Once I committed, it took 15 minutes. When I was finished, my nails were completely dry and shiny. In 15 minutes! Usually I try to wait for a while for my Sally Hansen polish to dry (walking around with claw hands), and will dent or scratch them within the first 15 minutes. The dip nails are pretty much indestructible. I've had them on for a week, and while I have a little bit of nail growth, they look pretty much the same as they did the first day. LOVE. I'm excited to get a few more colors!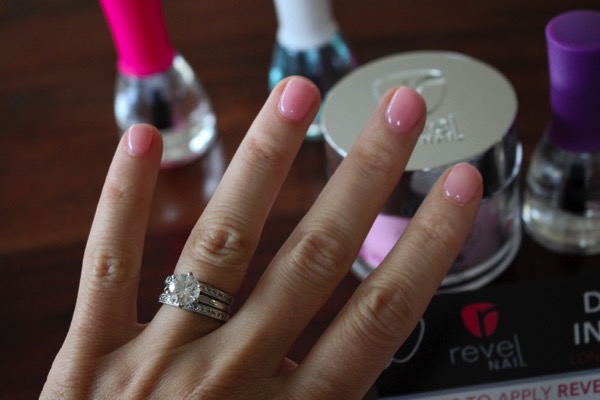 Ordered this bandeau top and these swimsuit bottoms in red for spring. Fingers crossed the ol' scar is concealed…
Eats and recipes:
Guacamole salsa.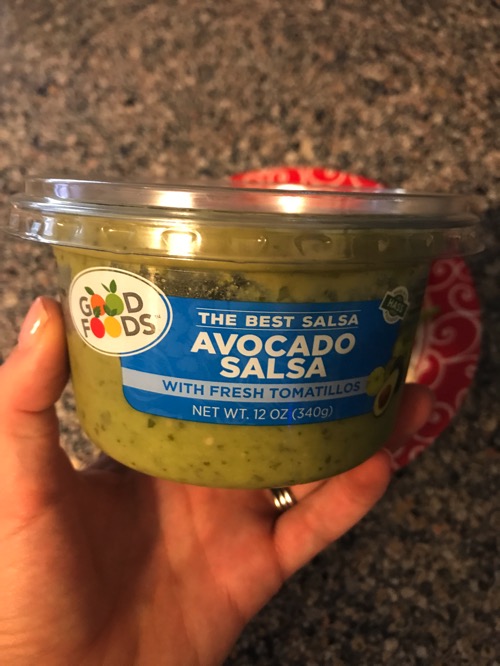 I found this at Target and knew I had to give it a try! (It was around $3 and has awesome simple ingredients.) It reminds me of the green salsa served with street tacos in Tucson, and the green salsa from La Parilla that we'd get with the mushroom queso. It's the best on eggs. wrapped up in some type of tortilla.
Simple Mills pizza dough (I order from Thrive Market). It's perfect for quick, healthy pizzas. I made one for myself with spinach, olives and shredded goat gouda + one for the kiddos with cheese and prosciutto.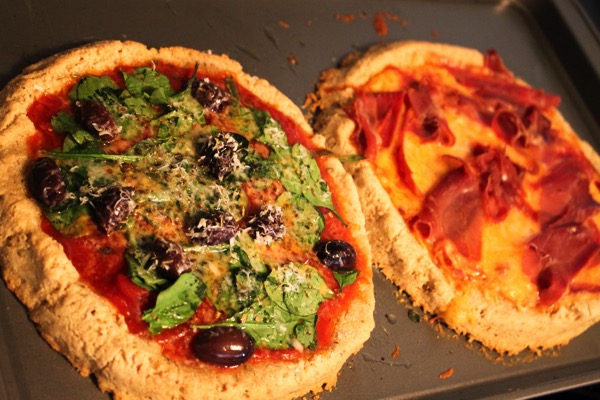 Can't wait to try this slow cooker recipe.
Read + watch:
A fantastic article featuring my brother Kyle.
Proper phone etiquette in 2018. I feel like the phone call may make a comeback.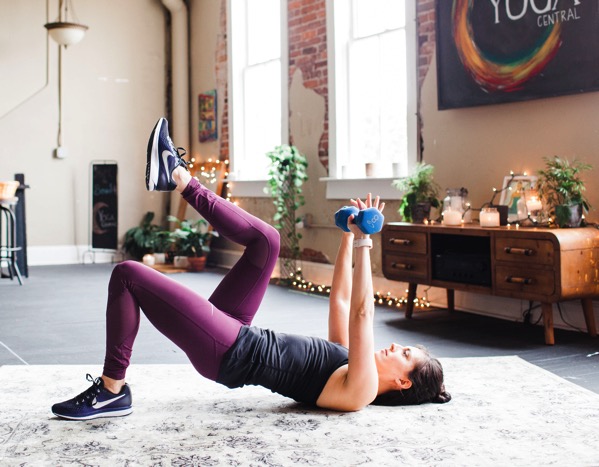 Fitness:
A fun cardio, strength and yoga fusion workout.
Kettlebell workout with some of my very fave moves.
Happy Friday, friends! What's something you're loving this week? Are you cheering for the Superbowl or This Is Us? 😉
xo
Gina